Lithuanian edtech company Turing College has just raised $1.05m during a seed round lead by Iron Wolf Capital.
The round also saw participation from Spring Capital, as well as a number of angel investors including Juan Benet, founder of Protocol Labs and Mikhail Seregine, co-founder of Outschool.
The startup provides learning courses and job assistance solutions for graduates looking to kick start their careers as data scientists.
The edtech sector has been in the spotlight during these pandemic times. As students and teachers of all ages across the world have switched to the digital classroom, making it the seat of the learning act, startups like the Lithuania-based Turing College are becoming important players in ensuring that quality education is still a top priority.
The company recently announced it has secured a new capital injection worth USD1.05 million which will be used to establish new learning communities across Europe.
The Turing College is an online data science career school, backed by Y Combinator and operating in Europe, co-founded by Lukas Kaminskis, Tomas Moška, and Benas Šidlauskas. The company claims its aim is to bridge the gap between data-related education and the market's needs.
The school's first learners commenced their studies in November 2020. They now have around 80 learners from Lithuania, the Netherlands, Serbia, Ireland, Nigeria, Estonia, Poland, and Latvia progressing through the course.
"Our learners progress with a learning methodology based on cooperation with the industry and our custom-made digital learning platform. It enables a next-generation 'learning by doing' experience by unifying everything you need in one place: the learning material, projects, standups, sprints, code reviews, workshops, and one-on-ones," Turning College's CEO Lukas Kaminskis explained in a conversation with ITKeyMedia.
Kaminskis added that the College has partnerships with global companies in a range of sectors, including tech, biotech, cybersecurity, and aviation. These include partners headquartered in the US (Moody's, Argyle), the UK (Satalia), Estonia (Luminor), Lithuania (Nord Security, Biomapas, Hostinger, Kilo.Health, and more), and Switzerland (iSun). Through this network of hiring partners, the school has already successfully secured new data science roles for a number of their learners.
"Demand for data scientists has never been higher. LinkedIn research states that the hiring of data scientists has jumped by 46% since 2019, and it's growing ever since. In fact, the European Commission says that the number of data professionals will increase to 8.4 million in the EU27 by 2025, adding 1.8 million positions in 2020-2025. It will lead to a potential data skills gap of approximately 484,000 unfilled jobs, corresponding to 5.7% of total demand," said Kaminskis.
It's these kinds of encouraging statistic that attracted various investors who were more than keen to back the startup's efforts.
"We are excited to be supporting Turing College in their continued growth and development. They already have 3 cohorts and their learners are getting hired, so it's clear that the concept works. And the team has proven itself to be diligent, adaptable, and forward-thinking, so we have no doubt they will be successful in their roll out to new markets," Kasparas Jurgelionis, stated managing partner at Iron Wolf Capital.
Taking Digital Education in the Right Direction
Data science may not be for everyone, but those who do choose to take up this field will find a fertile ground for growth at the Turning College. The online learning platform empowers its students to be the owner of their learning process with the right learning tools, a very structured methodology, and an active learning community.
"In too many learning environments, students are reluctant to ask for help. Or sometimes they put pressure on themselves to figure everything out individually. But the whole purpose of Turing College is to recreate the real world of work. And in real IT and data science teams, people ask for help all the time. It's not a sign of weakness, it's a sign of strength that you are ready to learn and improve," Kaminskis notes.
He goes on to explain that community matters a whole lot when it comes to successful data science studies. Self-study can be a hard slog, with motivation a real issue. And courses at universities and bootcamps often leave you with little guidance as to how to develop your career and improve your skill set. Being part of a tight-knit group of learners and professionals brings big benefits:
-You get support and encouragement when you hit a rough patch in the course (there's bound to be at least one),
-You get different perspectives on how to solve a problem, and helpful tips and advice that increase your chances of success,
-You get to develop the soft skills that you'll use in your data science career (skills like effective communication and teamwork).
Each student also gets regular industry professionals guidance from our staff and hired Senior Team Leads, working professionals in the data science field. In addition, students get feedback, motivation and encouragement from their peers. It's a collaborative, community-oriented approach that the company supports and encourages.
Big Plans for the Future
Turning College's Kaminskis remembers how they announced their first funding round almost exactly one year ago while having no students or technological solutions, so everything up to this point was one big challenge.
One of the biggest they faced is actually problem the startup has been trying to rectify from the get-go: the fact that what students are learning and what traditional institutions are teaching isn't necessary what enterprises need from new data scientists.
"The problem is that education hasn't been disrupted fundamentally for many years, and we're trying to do exactly that here at Turing College. For example with our curriculums which are co-created with tech companies who we partner with, who tell us specifically what they are looking for in new hires. We teach current tech stacks and use specific problems companies have worked on as the basis for projects that students work to solve. These later turn into project portfolios that help them get hired" said Kaminskis.
In 2021, Turing College boasts a fully developed learning platform that has been successfully road-tested. This means it's now time to bring their offering to other countries across Europe. With the new funding round, the startup plans to expand into new EU markets such as the Netherlands and Estonia, and create new programs, i.e, data analytics.
"We will focus on bringing personalization features to improve learning outcomes for our students. The functionality will be one-of-a-kind in the online tech education market worldwide. It will include individual development plans based on personality traits and soft skills. In this way, we will continue to address a critical skills gap in data science learning and recruitment to help companies meet the ever-growing data science demand and vice versa," Kaminskis added.
As for the immediate future, the company's main goal is to focus on bringing personalization features to improve learning outcomes for their learning community based on their individual personality traits and soft skills.
"In a couple of years, we hope to build one-of-a-kind learning functionalities in the online tech education market worldwide, eventually closing that gap between tech education and market needs," Kaminskis concludes.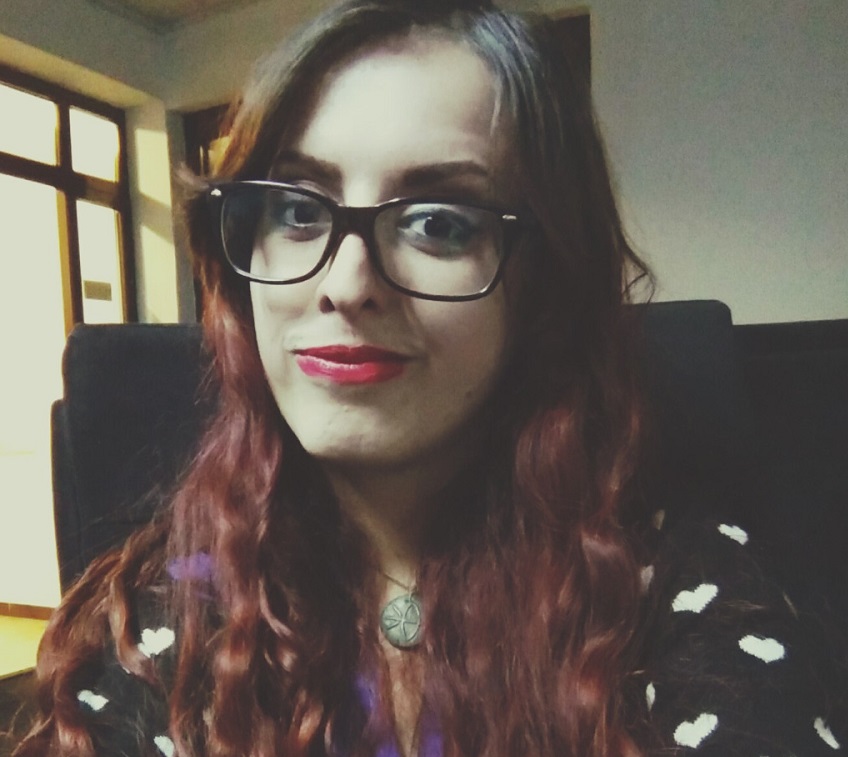 Alexandra is a slight synesthesiac with a love for words. Passionate about new and emerging technologies, she always stays on top of the current trends and enjoys sharing the latest stories with others.