UiPath concluded its third Automation Awards 2021 – Central and Eastern Europe and Turkey Edition

Hungarian Agritech Serket took the Start-Up Award, and Slovakian MedTech Powerful Medical left with the Scale-Up Award

Finalists were happy at the opportunity to highlight themselves before UiPath and grow their networks
UiPath (NYSE: PATH), the Romanian-gone-global champion of Robotic Process Automation, conducted its third Automation Awards 2021 – Central and Eastern Europe and Turkey Edition with the goal of supporting the most promising start-ups and scale-ups. Automation for Good was this year's Awards' running theme, meaning that the organizers aimed at underlining the potential of automation across diverse niches and industries and thus impact the wider society.
The Jury
This year's jury comprised of such industry experts as:
Mr Krumrey tells ITKeyMedia that when choosing this year's winners, the jury looked at the business viability of the automation product idea, the maturity and scalability of the product technology, the team as well as the automation product vision. 
'Additionally, a real bonus point was how the automation product contributes to the broader vision of Automation for the Good and exemplifies the potential of automation to make a positive impact across industries and on the wider society,' Mr Krumrey adds.
Mr Bartos continues that it was a challenging selection this time. In his opinion, what made the winners stand out was their innovative approach to solving an automation challenge, good execution, and big potential in the market.
The Prize
This year's winner in the start-up nomination would receive a EUR 50K cash prize from UiPath, mentoring from the company's experts, as well as marketing and tech support from UiPath over a period of 12 months. The scale-up prize included UiPath C-level mentorship and sales and marketing support, the opportunity to present the winning technology to UiPath global customers, and inclusion of its automation solutions in the UiPath Immersion Lab. AWS – as this year's awards' partner – provided additional bonus to both nomination winners: USD 25K worth in AWS credits as well as mentoring and tech support for AWS products.
The jury had to choose from over 120 companies from 19 countries that applied for this year's awards. It took them almost two months: the applications were due until September 1st, and the winners were announced only on October 20th at the Wolves Summit in Wrocław, Poland.
The Start-Up Category
After a careful and challenging selection process, the jury finally announced the winners. Hungarian company Serket took the Start-up Automation Award. The startup provides unique AI-powered solutions for farmers to manage pig herds, particularly monitors the animals' health.
According to Serket's founder and CEO Kristóf Nagy, the agricultural sector's main challenges include disease, labor shortages, and the use of old technologies. The company aims at improving the sustainability in agriculture by applying the latest and advanced deep learning and vision technologies to the livestock industry.
'Winning the UiPath Automation Awards is an incredible opportunity for us, as we are not only provided with financial support to further invest in our R&D, sales, and marketing efforts but are also receiving exposure, momentum, and credibility. We are excited to support producers around the globe to build a safer and more sustainable food system with the help of UiPath and AWS,' Mr Nagy shares.
The runners-up included:
Polish start-up

Demoboost

whose solution facilitates the creation of demos for sales processes, and
For EasySales' co-founder and CEO Ciprian Cazacu, being finalists is especially important because the company got highlighted before the champion of innovation and automation, UiPath.
'UiPath competition brought us top quality awareness. Though we didn't win the final, pitching the final on the Wolf Summit stage is equivalent to getting the podium. The fact that our technology and value were recognized by the elite of automation gives us a boost of energy and determination to grow faster. Recognition is the main outcome. And this translates into a boost of awareness and confidence, both internal and external,' the CEO tells ITKeyMedia.
Mr Cazacu also points out that it was an excellent opportunity to extend the company's network of connections outside Romania, which is beneficial for EasySales' regional expansion.
The Scale-Up Category
As for the Scale-Up Automation Award, Slovakian MedTech Powerful Medical carried it home this year. Their solution employs AI for electrocardiogram digitization, analysis, and patient management. The company's co-founder and CEO Martin Herman firmly believes that the transition from human-run clinical decisions to AI-powered ones is arguably the most important shift in modern medicine.
'Using big data analysis and Machine Learning (ML), we are able to process a large volume of medical data and provide doctors with a complex report on every patient. Physicians can therefore spend less time with data entry and analysis and put more time into value-added clinical work, ultimately resulting in more effective and accessible healthcare,' Mr Herman explains.
Other Scale-Up Finalists were:
Czech web scraping and automation platform

Apify

, and

Dronehub

, a Polish drone-in-a-box solution provider, encompassing drones, docking stations, and AI-powered software to run them.
Apify's CEO Jan Čurn tells ITKeyMedia that he was happy that his company got selected as finalists and had an opportunity to present their service at the Wolves Summit. He finds inspiration in the examples of two other Czech start-ups ended up as runners-up in the scale-up category in the past two years, Rossum AI and Resistant AI. Both of them are doing extremely well: Rossum AI recently announced a USD 100M Series A, and Resistant AI a USD 16M.
'For us this was a great opportunity to meet with the team of UiPath, one of the most successful European startups, which happens to be in a similar category as we are. We believe that our web automation technology could nicely complement UiPath's Robotic Process Automation technology and ecosystem,' Mr Čurn adds.
According to Dronehub's head of marketing Adrianna Szymańska-Krowiak, it was a pleasure and recognition to get selected in the top 6 companies in the CEE region and present their company among other innovative, future-oriented projects. For the start-up, it is a confirmation that its product is truly innovative and disrupts the drone industry.
Dronehub's representative also shares that they observe an increase in traffic on their website. The same happens on LinkedIn: A lot of new people start to follow the company profile.
'For us, the main outcome was the feedback that we received from organizers. They were impressed by our products and saw the great value in it. Such competitions are still a great way for the entrepreneurs to expand their network, get some valuable feedback on how they can grow and gain some valuable exposure for the products. And, what is also very important, the doors are open to cooperation with the UIPath team. It's good to have such partners and supporters who went through the same way like ours, from a small start-up to a global leader in Robotic Process Automation,' Ms Szymańska-Krowiak concludes.
Appetite for Innovation and Automation
Mr Krumrey proudly states that this year's edition of the UiPath Automation Awards was an absolute success. UiPath got to know a lot of start-up and scale-up companies with innovative and brilliant automation ideas. According to him, the companies that made it to the top have a remarkably high potential to grow fast if they stay customer-oriented in their product development and prepare themselves to scale their sales operations.
'The demand and appetite for innovative automation solutions are greater than ever before as companies need ideas to compete digitally. For UiPath, there is a fantastic opportunity to partner with these companies early and develop new integrated solutions,' UiPath's representative sums up.
Given the diversity of the finalists of UiPath Automation Awards 2021 Central and Eastern Europe and Turkey Edition, it's not entirely fair to assume that the start-ups competed against each other. As Mr Krumrey points out, the market is hungry for innovation and automation, and it's up to the companies to continue growing.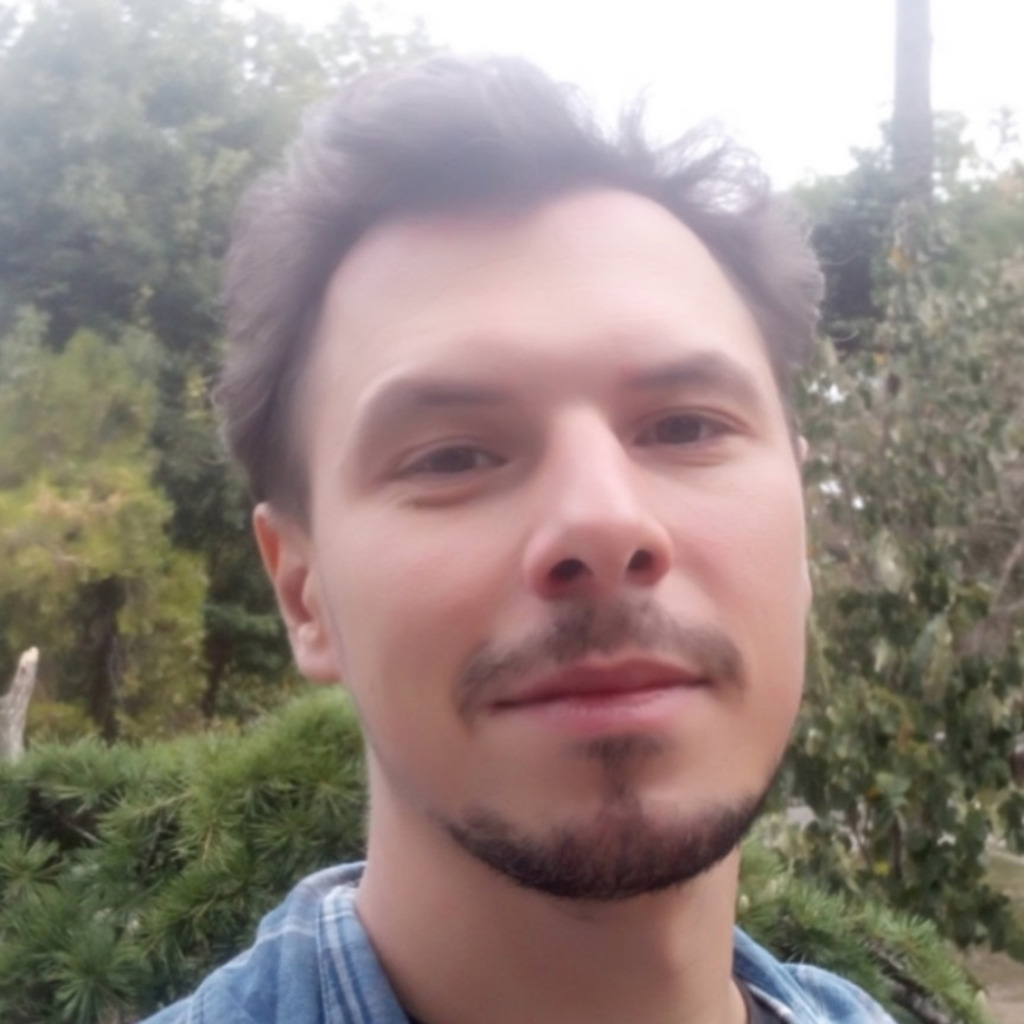 Kostiantyn is a freelance writer from Crimea but based in Lviv. He loves writing about IT and high tech because those topics are always upbeat and he's an inherent optimist!