Startup.Network and Unicorn Events have conducted another Unicorn battle in the 2022 series

It was the fourth battle, dedicated to AI

Instead of the usual Top 10, there were Top 11 contestants pitching their startups and competing for the winner's title
Startup.Network and Unicorn Events held yet another one of their Unicorn Battles on February 10th. Following the Battles in Gaming, HealthTech, and ImpactTech, the organizers invited 11 (not the usual 10) most promising AI-related startups to pitch their know-hows before world's top investors.
The Battle was once again in online format, and a panel of judges alongside a board of experts, business angels, and even regular attendants picked the winner. The most interesting AI-related startup would get an invitation to compete with other industries' winners at the Unicorn Cup World Finals on March 3rd when the ultimate winner will be selected. The common rule of all the Battles is that each startup representative gets three minutes for pitching and three for Q&A.
Once again, the event was moderated by Lena Yavtushenko, head of the Unicorn Battle Asia, and Kate Inozemtseva. The event began with Anna Fedorova, CEO at Unicorn Events, introducing the sponsors, announcing the judges, and welcoming the participants. Additionally, Ms Fedorova shared an insightful intro about the progress of AI over the past few years and its future prospects.
The Battle's panel of judges once again included representatives of different countries, namely:
The judges each took a few moments to introduce themselves, and the event moved on to startup pitching.
#1: Soundraw
This Japanese startup's service is an AI generator of music. It mainly targets all kinds of video creators – from professional YouTubers to freelancers. Other possible users may be game developers or amateur musicians. According to the startup's COO Tao Romera, one of the biggest pain points for this audience is finding the right background music for their videos (by browsing through countless variants at stock sites) and adjusting it to fit the video. This is so much a problem that often these creators have to re-edit their videos to fit the music that they'd like to use better.
Soundraw's service instantly generates several pieces of music based on the parameters that the user enters by checking the checkboxes. Naturally, this is only the beginning. Further, the user customizes it by adding or removing some lines and manipulating the intensity of the music at different moments.
The startup was launched back in 2020 and demonstrated sustainable growth since then. Now, the company is looking for international investment to increase its presence outside of Japan.
The Q&A section covered the topic of copyright and royalties. Soundraw holds the copyright but gives the users a license to use the generated music however they want. Mr Romera explains that the reason behind such an approach is to protect the users from possible copyright infringement lawsuits: if a generated song happens to be similar to a copyrighted piece, the user can easily prove that their music was AI-generated and not plagiarized.
At some point in the future, Soundraw plans to involve music creators who could upload their creative pieces into the AI which would create variations of it. However, this is not among the startup's nearest plans.
#2: Canopy Vision
This company offers AI cameras specifically for industrial areas. Canopy Vision handles both hardware and software, making it a product-as-a-service. The startup's co-founder and CEO Harry Helmrich explains that regular AI cameras are not perfectly suitable for industrial use for several reasons:
the machine learning specifics require data scientists, which increases the cost

existing AI camera solutions often use cloud. This may sometimes produce delay, which is unacceptable for industrial use. Inability to use cloud increases the cost even further

industrial use requires more long-lasting (and expensive) cameras which could resist industrial dust and other factors that shorten the lifespan of a camera
Canopy Vision's product solves all three problems by offering self-cleaning cameras, edge compute technology, and a no-code web portal that allows clients to deploy everything themselves promptly and effortlessly.
For now, the company focuses on the lucrative industrial market. But Mr Helmrich sees the technology's application in other spheres, including the military, the agricultural sector, smart cities, and more.
In the Q&A section, Mr Helmrich reiterated that Canopy Vision's uniqueness lies in its relative universality. Another advantage is that their solution is and-to-end, i.e. covers both hardware and software aspects.
#3: PolyN Technology
PolyN Technology's specialty is the so-called 'tiny AI.' According to the startup's director Val Krivenko, it means that the technology allows to create AIs tailored for specific needs. This is achieved by making it as similar as possible to the human brain that manages to extract the relevant data from the data storm with which it gets bombarded.
Naturally, the human brain's level of data compression cannot be achieved (yet), but it still improves the efficiency of a device in terms of power usage, latency, etc. This is because PolyN's tiny AIs are in fact custom-printed chips that are used in the device as opposed to the more popular cloud-based solutions that cannot offer the mentioned advantages. In other words, PolyN's solution begins with a customer's problem, and then builds a custom solution to it, as opposed to adjusting an existing solution to a custom problem.
To a clarifying question from the judge, Mr Krivenko shared that their technology also allows clients to translate clients' software based solutions into PolyN's tiny AIs.
#4: RobotAI
This Israeli startup works in the field of AI visualization so that an AI could recognize and localize an object – for example, to allow a robotic arm to grab something. This technology solves the tasks that are still done manually in a lot of factories. According to RobotAI's business development manager Gilad Roter, competing technologies are far too complex (using two cameras or lasers) to allow factories to save money. RobotAI's technology, on the other hand, can be deployed on a regular 2D camera.
RobotAI's current clients include such giants as Whirlpool, Ford, and more. Currently, the startup intends to scale up looking at around 200 potential corporate clients globally.
Following a question from Mr Burgarello, RobotAi's representative specified that their solution is not as broad as the one which Tesla is working on. While Tesla is looking to teach robots to find their way around a warehouse, RobotAI is merely teaching robotic arms to grab objects from an assembly line: 'structured world VS semi-structured world.'
#5: Vocal Image
Vocal Image is a Belarussian-Estonian startup that came up with a AWS AI Challenge-winning voice training and therapy app. The startup's CEO Nick Lahoika began with sharing some impressive details about the company's progress, such as 53% month over month growth. Mr Lahoika explains it with the universality of their solution for all audio content, from music and podcasts down to audio messages.
People like to consume and produce audio content, but they are not always happy with their voices. The only universally available solution is hiring a voice coach, which is costly and time-consuming. Voice Image allows users to manipulate the way their voice sounds and thus empower themselves as speakers, fix any possible speech defects or, potentially, undesirable accent details. All that's required is a recording of a user's voice. Voice Image's proprietary AI analyzes it to get characteristics, runs in through Amazon Forecast, and comes up with an ultimate personal training plan. As an additional perk, the AI adjusts the user's plan after each session.
According to Mr Lahoika, Vocal Image has already become a #1 vocal training app in Russia, Ukraine, and Belarus. At the same time, the share of the app's users from other countries is growing steadily. The company now wants to accelerate this growth before launching B2B offers for customer service centers, hospitals, schools, etc.
During the Q&A session, Mr Lahoika specified that their growth model doesn't require acquisitions. Essentially, the app trains articulation muscles and is almost indifferent to the language of the speaker. However, they still need to translate the interface. They have added Spanish and Ukrainian recently, and their plans are to add one more language each month.
#6: Algomo
Algomo is a solution to make customer services multilingual. Presently, every company that wants to grow internationally needs to provide customer services in several languages. There are two options: to hire a customer support team for every language (which is expensive) or to employ chatbots with machine translation – which are far from perfect at the moment (and can also get very expensive).
Algomo's founder and CEO Charis Sfyrakis previously worked on HSBC's global chatbot framework. Over time, he found that their solution was not ideally cost-efficient and covered too few languages. Algomo's team of experts – who used to work on similar problems at such recognized companies as Deloitte, Google, Amazon Alexa, and others -decided to take on a different approach: a single bot that covers all languages. Mr Sfyrakis claims that their universal bot understands 109 languages, which accelerates a company's international expansion dramatically.
According to Algomo's CEO, their main competitive advantage is that they combine live chat with a conversational AI and full localization of business operations. Additionally, similar solutions cover only as many as 45 languages leaving a big part of the world outside of their scope.
Answering the audience's questions, Mr Sfyrakis added that with Algomo, the input doesn't need to be written, it can also recognize speech. However, the output will be written. Additionally, he specified that the entirety of Algomo's technology is developed in-house. He stressed that their solution doesn't employ machine translation.
#7: Insurights
US-based startup Insurights tackles the problem of employees not understanding their healthcare plans. The startup's co-founder and Co-CEO Guy Benjamin says that despite over USD 1.6T a year being spent on healthcare plans in America alone, 70% of workers admit to having little to no idea about what exactly their rights are.
Because of this, they end up not using their benefits when they can or employ services that are not covered by their plans. To find out about their rights, workers either have to call a call center or read a 650-page document that gets updated every year. Employers lose not only the money that workers don't spend, but they also face reduced happiness of their employees and – as a result – reduced productivity. Additionally, employees don't turn to a doctor when they should and end up critically sick because of late detection.
To tackle this problem, Insurights developed Zoe – 'the first-ever virtual Chief Health Officer.' In a nutshell, Zoe is an AI that analyzes any healthcare plan and knows which part of the mentioned 650-page document is relevant to an individual request from an individual employee. For example, if a user complains about back pains, Zoe will tell him whether or not their plan covers orthopedics, massage, etc. She will also inform the user whether it's fully covered or a co-payment and even suggest the nearest providers (including their location, pricing, pro-score, and availability).
According to Mr Benjamin, employers benefit from Zoe because it increases employee happiness and decreases downtime on call center and sick employees. Most importantly, they get a better understanding of the workers' actual needs and save money by picking healthcare plans more accurately.
#8: haas – Happiness as a Service
This Germany-based startup aims at bridging the gap between companies and their customers by offering a unique  kind of feedback tool. The company's co-founder and managing director Lev Chneider is convinced that understanding the client is key to the success of any company, but it's more complicated than that. On the one hand, it's impossible to ask the customer directly what is it they want – because they won't be able to answer. On the other hand, when a company doesn't provide the customer with what they want, the customer blames the company.
According to Mr Chneider, haas fixes this problem by delivering actionable insights based on the customers' experience. Namely, the startup employs natural language processing, computer vision, and graph neural networks to allow the users to provide their feedback quickly and without effort.
There was a clarifying question from the audience: if the startup promotes itself as 'happiness as a service,' then how exactly does it know that the customer is indeed happy? Without going into much detail (apparently, because the technology is patented), Mr Chneider assured the audience that the company indeed has such stats at hand.
#9: Mod Tech Labs Inc.
With the rise of Web 3.0, Mod Tech Labs Inc. saw the potential for photogrammetry – creating 3D models of real-life objects. Presently, this process requires highly-skilled people and a lot of time. In the Web 3.0 era, however, it needs to be a lot quicker and with a barrier of entry as low as possible.
Mod's founder and CEO Alex Porter claims that Mod's alternative solution requires no specific skills from the user and dramatically reduces the processing time and the file size. The team's profound experience in 3D modeling and automation allowed them to achieve this. This also allowed them to use their extensive networks to attract such well-known names as Intel, Nvidia, AWS, IBM, and quite a few more into their clientele. However, Ms Porter revealed that their growth through organic traffic was equally impressive.
Mod's mobile app guides the user to take several photos of an object to be translated into 3D. These photos get uploaded to cloud where they are processed and the ready file is created and stored.
During the Q&A time, Ms Porter pointed out that Mod's technology can also be used for 3D video capturing, but essentially it would mean simply making the necessary amount of photos frame by frame. She also admitted that they have interested customers for that, but volumetry is at an earlier stage of development at the time.
#10: Typewise
This Swiss startup set out on an ambitious mission of decoding human thoughts. What they mean by that is predicting full sentences or even paragraphs that the user wants to type. This doesn't only increase the writing speed but also eliminates typos. Interestingly, the tool can be adjusted by departments or industries.
According to Typewise's co-founder and CEO David Eberle, the startup enlisted top research institutes in the field, which allowed them to outperform similar features by Google and Apple. Mr Eberle shares that the startup can already boast about its B2C traction, but the plans are to cross over to the B2B sector – mainly (but not limited to) customer services.
#11: Youtiligent
Winner of Unicorn Pitch Israel 2021, this startup aims to bring IoT to commercial machines – everything from vending machines to refrigerators for vaccines. The company's co-founder and CEO Avichai Belitski explains that it makes such machines 'blindspots' for the company. This produces a list of problems from inefficient power consumption to health hazards.
Youtiligent's solution makes these machines smart. This allows the company to make informed decisions concerning the use of the machines, prevent failures and downtime, manage energy more efficiently, and even reduce carbon footprint. Mr Belitski described what Youtiligent does as an ECG for machines, translating every watt of used electricity into data. Importantly, their plug-and-play solution fits any devices of any manufacturer.
Voting and Results
Once the final pitch was over, the judges, the experts, the business angels, and the audience had a few more minutes to make up their minds as to which startups they find more interesting than others and vote. As these Battles imply, there were four categories of voters: guests, business angels, expert board, and judges. The most decisive votes were those of the judges, but they also were obliged to comment on their choices.
The vote was far from unanimous, but the main competition was between the two leaders – Vocal Image and Insurights, but the latter US-based healthcare plan facilitator won in the end.
You are welcome to see the results of the vote or watch the event in full on the event page.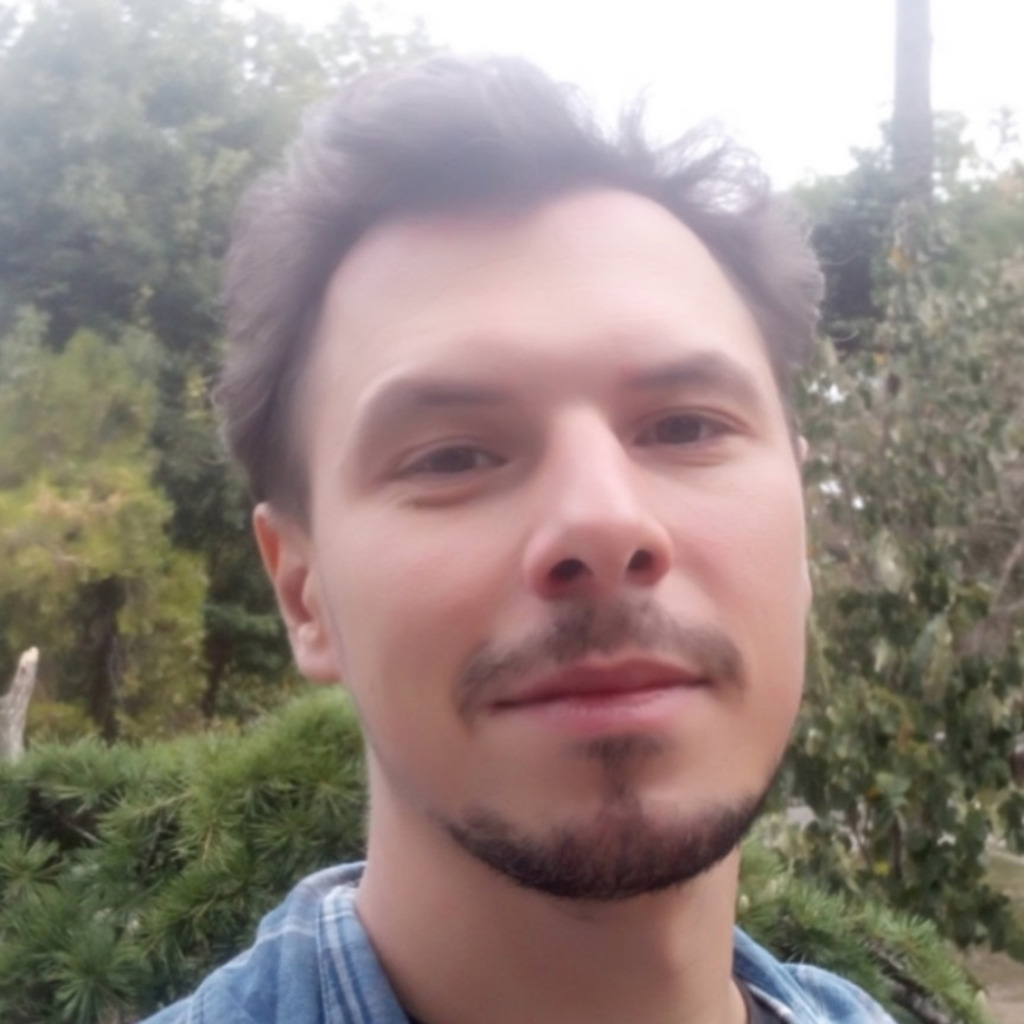 Kostiantyn is a freelance writer from Crimea but based in Lviv. He loves writing about IT and high tech because those topics are always upbeat and he's an inherent optimist!