Virgin Mobile Poland is inviting startups to come and fight for PLN 100,000. This time, the emphasis is placed on arts and cultural projects.
On 16th of November 2015, Virgin Mobile Poland launched the second edition of its Academy. This year the focus is placed on business projects supporting arts and culture across Poland, with the theme being Richard's Art of Business, indicating a project that has the capacity to positively influence Polish culture and society through artistic means.
Launched in Warsaw, the initiative has already gathered the representatives from the city's cultural and artistic communities whose main task is to choose the winning entrepreneur – the one that will walk off with PLN 100 000. The jury team include Grażyna Piotrowska-Oliwa, CEO of Virgin Mobile Polska; Bogna Świątkowska, The Bęc Zmiana Foundation; Andrzej Pągowski, a very well-known graphic designer; Mikołaj Komar, editor-in-chief of the KMag magazine; Grzegorz Marczak start-upper and Antyweb journalist.
"We believe this project is absolutely unique because it supports art, culture and music by creating effective business models and solutions," says Richard Branson, the founder of Virgin, "Virgin Mobile wants to celebrate the attitude of the artists and all the values that stand behind our brand: dynamism, courage, openness and creativity.
There is no charge for entering the competition. All the participant are required to submit a video and some kind of written entry outlining the details of their chosen project. There are three main categories:
ArtEria

– a typical scope of this category encompasses space projects for arts, cafe, galleries and other such places where artists can promote their work.

WebSki

– Internet and tech projects whose makers come up with ideas supporting contemporary art and culture (portals, applications, e-commerce, etc.) through innovative online solutions.

wArtSztat

– for innovative Think Tank projects, whose makers have the ideas on how to support and promote art and culture through the use professional marketing, business knowledge and understanding of the art market (promotion agencies, workshops, courses, counselling, creative artistic boutiques, etc.).
The deadline for submitting the projects is the 31st January 2016. Then, after reviewing all the business ideas submitted, the jury will invite 150 projects to take part in the next stage of the competition – which is face to face development workshops. Only 15 of entrepreneurs will have the unique chance to participate in the final competition, which is planned for May 2016. The winner project will be announced in June 2016.
"Young, creative and promising companies were always in the focus of interest of both the whole Virgin Group and Sir Richard Branson. We wouldn't be ourselves if we didn't create such an initiative as Virgin Mobile Academy," commented CEO of Virgin Mobile Polska, Grażyna Piotrowska-Oliwa."I am very glad that we can support those who have an idea for a better tomorrow for all of us.  Art and culture are not only consistent with Virgin Mobile operations, but also shape the environment we live in. We are always looking for great projects."
The winner of the first edition of Virgin Mobile Academy was Migam – a company whose mission is to use movement recognition technology solve communication problems between people with hearing impairment and the rest of society.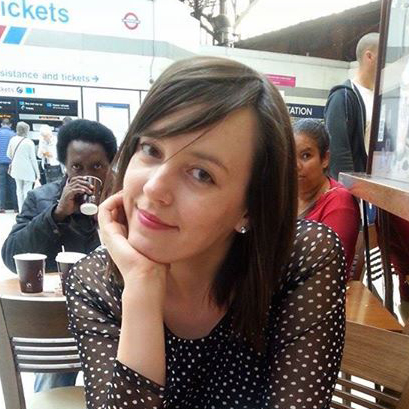 Emilia is an experienced editor, gifted wordsmith, a professional translator, but first of all, an avid reader.