VoxiKids is a platform meant to help kids with speech and pronunciation deficiencies.
It became the most downloaded app in the Education section in Romania in just 6 months from its start.
This year, the team aims at an expansion in English-speaking countries.
VoxiKids is a platform launched in March 2019, whose goal is to help kids with speech and pronunciation deficiencies to accelerate their recovery. Launched first as a mobile MVP (minimum viable product) for iOS and Android, VoxiKids is now going full steam ahead towards the launch of a final version of the mobile application.
"VoxiKids' story starts with 3 friends whose common goal was to bring on the e-health market an innovative and accessible product with a major social impact" Ana Maria Onică, the CEO of VoxiKids, tells IT Key Media. "This is how we developed the VoxiKids App – a mobile app for children with a speech impairment that evolved into VoxiKids Clinic – the first digital clinic dedicated to speech and language development. As a co-founder & CEO, I found myself drawn to this niche because I have unilateral hearing loss and I understand the challenges of going through the recovery process."
But what exactly is VoxiKids and how does it manage to help kids with speech impediments and their parents? Well, the concept is very well explained on their official website. Voxi Kids helps language development through play: either by playing specific exercises made into games or having an integrated voice module that helps word articulation and correct pronunciation. Also, the app doesn't forget to include parents in this cycle.
"There are 3 key actors present in the recovery process – the speech therapist, parent, and child – and the market lacks a complete solution dedicated to all 3 of them. We live in a world in full process of digitization and the pandemic context brought up the need for a specialized product. VoxiKids Clinic offers specialists all the necessary tools to manage their own digital office remotely or from the office. It gives you access to specialized content, the ability to create their own digital exercises, patient records, scheduling program and a mobile app that gives parents the opportunity to practice at home with their children." 

Ana Maria Onică, VoxiKids CEO
The most downloaded app on Education in Romania
Naturally, we wanted to know some of the results VoxiKids has already had until now. Ana Maria clarifies: "We launched VoxiKids App back in March 2019 and 6 months later we were already the most downloaded app on Education in Romania. In the last 4 months of 2020, VoxiKids App registered a 40% growth that resulted in over 10.000 downloads just on Google Play, without counting the ones from AppStore."
And that is not all. VoxiKids Clinic is also in full swing as a pilot program, being used in more than 25 therapy offices in Romania and by more than 200 parents.
The voice recognition module mentioned above is the next step for VoxiKids. The team is working with people at the Politehnica University of Bucharest for practicing and correcting pronunciation and hopes to have it ready soon, as well as a premium solution for the app, which has a launched aimed at April 2021 – this will be connected to VoxiKids Clinic and will allow speech therapists to give children homework and follow up on their progress.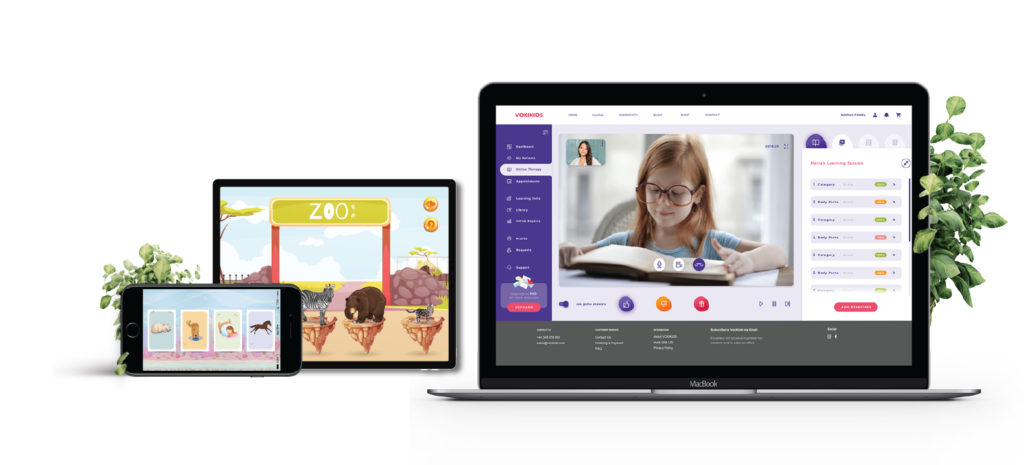 Expansion plans
Of course, with such a good start, expansion plans have quickly come into the discussion. "From the beginning of 2021 we are planning to expand also on the UK and US markets – we firstly target English speaking countries, and then we plan on expanding yearly on 3 new markets so to become one of the most important providers of international E-health solutions," says Ana Maria.
And the investors are supporting this idea, seeing VoxiKids as an app with huge potential – the most important thing is, however, still helping children hear and speak better, as Matei Dumitrescu, from the Investment Ready Program highlights.
"It's a global problem, and the team already got past the main hurdle, the language. And the product provides the structure and the engine that can be fed with any new language, topic, or even method. It could be easily used in the future in music or foreign language training, as it's voice recognition and analysis capabilities are fantastic."
This sentiment is shared by Mihai Guran, from GCG Consulting: "the main potential of VoxiKids is to improve the life of a lot of patients. I have heard testimonials of happy parents after their kids were using VoxiKids and did progress… and these make the most valuable return! Of course, there is potential to cover as much as possible from the world population, limited by the ability to find speech therapists to enroll and by VoxiKids funding to translate in as many languages as possible their exercises."
A unicorn in the making?
We talked with Matei and Mihai about what made them invest in VoxiKids and how can it be brought on a more global scale, after the European expansion. Matei Dumitrescu cited two main reasons: "a credible team, able to execute a complex plan and the positive impact they are providing to the society", while Mihai Guran highlighted the in-depth commitment that the team has to this project.
"Will they transform VoxiKids into a Unicorn in the next years? I don't have today an answer for it, but it can and it will happen if the technology developed by VoxiKids will be made available for other therapies that need remote treatments. For sure it will also need more investments, and I am looking forward to getting there and help them grow."

Mihai Guran, GCG Consulting
And it seems like funding is what is needed for VoxiKids to grow and reach a global scale as well. The team believes in their product, as do the investors: "I'm proud to say that the underlying AI can adapt, learn, and act now for any new situation or language. It might become bigger than the project itself, than what the team had planned. On a practical level, a well-networked angel and venture capitalist like me can open doors throughout the world of impact VC and get this ventures to new rounds, new markets, new opportunities" says Matei Dumitrescu.
The same assurance is provided by Mihai Guran, who states that "once their model will be proved to be successful by currently enrolled speech therapists, I am sure we can find additional funding and help them expand on a truly global scale".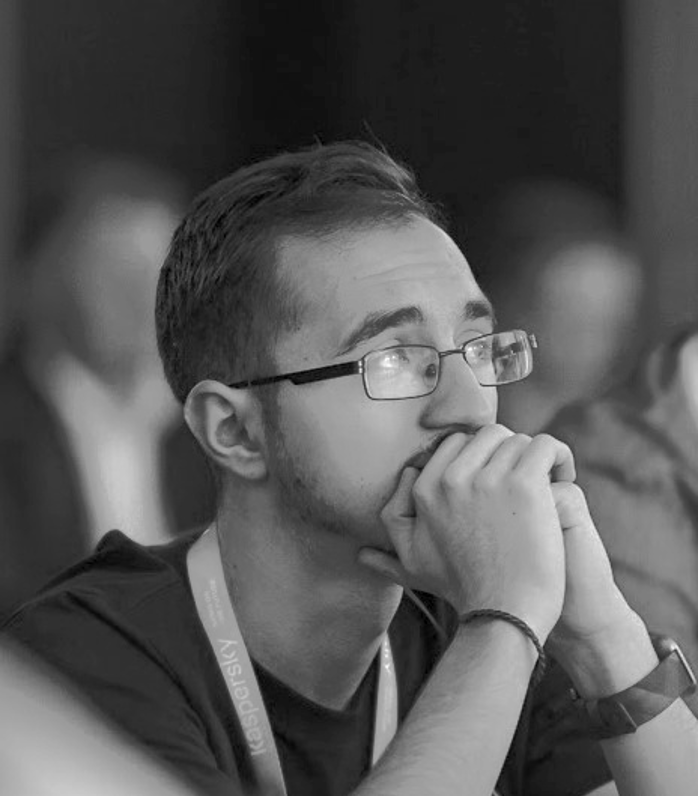 Andrei is a journalist based in Eastern Europe, interested in anything tech and business-related and passionate about cybersecurity. He speaks English, French and Romanian, is a movie aficionado and an avid fan of Formula 1.