Interior design platform Wizart raised €1.1M in a seed funding round

Wizart builds digital showrooms for clients to imagine what a given space would look like with specific wallpapers and floors

Neural networks are the technology the company chose to help users visualize finishing materials
Have you ever spent hours walking around the store, looking at the wallpapers, wondering what they would look like on the walls of your apartment?
Have you gotten frustrated when your imagination failed you?
Wizart brings a solution to you and other buyers interested in interior design. Every homeowner at one point or another has looked at their house and thought it could do with a spruce up, whether that be by the way of a remodeling design plan through professionals like FSBD Interiors and others similar to it, or using interior design solutions like Wizart, there is something for everyone.
The Belarus-funded start-up recently raised €1.1 million in a seed funding round led by the Untitled Ventures, with the participation of Fores Ventures, Advance Capital, Joint Journey Ventures, and Smart Partnership Capital. Wizart's goal is to change how finishing materials are purchased and distributed. They base their solution on neural networks, described on the website as "an algorithm that is built upon machine learning from a set of data through a process that mimics the way the human brain operates".
Filling the "imagination gap"
Vasiliy Yavorchuk, start-up CEO, recalls that Wizart's origins come from the conversation he had with a big wallpaper distributor in Canada. The client of Yavorchuk's other company, Exposit, complained that there is software which allows them to visualise a paint on the customer photo, when no such kind of solutions exists for trying on wallpapers. The idea of revolutionising wallpaper retail was planted in the minds of the Exposit team. After a period of extensive investigation, they came to two conclusions:
There is a well-known problem in the DIY (do-it-yourself) retail industry named "imagination gap" – customers experience difficulties with making a choice because they can't imagine how wallpaper or flooring would look in their interior. This leads to postponing of the purchasing decision.

The solution to tackle the "imagination gap" doesn't exist because the core technologies were not accessible/mature enough.
Back then, computer vision technologies were much less developed than today, and manufacturers were unsuccessfully trying to find a solution for visualizing wallpapers in the finished interior. So the team dug into the best practices presented by the researchers from technical universities and in the process started to create new practices in machine learning. As a result, their own authentic computer vision technology based on the set of neural networks was created.
Neural networks – the secret behind Wizart's success
What is neural network-based technology? As Vasiliy Yavorchuk told us, from the customer's perspective, it's as simple as it gets: you make a shot of the interior, choose wallpaper or flooring you like, and immediately see how your interior would look in the future, in absolutely photorealistic quality. From a technical perspective – a 3D model is made of the accommodation from a 2D photo, using a neural network converter. The system takes a raster (an array of points that represent any digital photo) and recognizes the form of the interior, its physical dimensions, light, and shadow. It also defines where each point on the image is placed to locate walls, floors, ceiling or another surface. With all this information in place, the system applies new textures in an efficient and fast way and a realistic picture of the interior can be presented to the user.
Wizart's CEO explained: "In simple words, the neural network learns as a child does – you must show it many examples of the task and proper replies to them, and after a certain moment it becomes able to find a resolution of the task itself. Thus, we had to mark up several hundreds of thousands of interior photos, and then the neural network was ready to work".
Other companies use their technology to resolve the "imagination gap", but Yavorchuk is not worried about the competition from other players in the field. Their software is utilised differently: they use 3D modeling, which means that you must first build the 3D model of the setting before you place an object in it. This requires a lot of effort, while Wizart gives the simple "take a shot and see the result without additional steps" solution. Moreover, other companies are "adding the objects (like furniture 3D model) into a setting, mostly using native iOS/Android platforms and their ARCore/ARKit toolkits. The problems with this approach are that first, they are only usable in native iOS/Android apps where less than 2% of e-commerce happens and that they are only able to add objects into the setting and never modify them. Wizart, in contrast, can work in any Web app and can modify objects (e.g. wall textures)."
Apart from the apparent usefulness of the technology, what is the reason behind Wizart's success? What attracts the investors? Nikolay Kirpichnikov, Smart Partnership Capital, thinks that what sets the company apart from its competitors is a close-knit team professionals, and the offer of "a cool product, under the hood of which there is a serious technology".
Anton Litvyakov, GP at MVP Capital, was "impressed by the team's maturity and strong technical profile focused on solving the current problem of insufficient visualization of finishing materials".
Oskar Stachowiak, MG at the Untitled Ventures explained that their "new venture seed fund seeks to select only deep tech projects that are globally oriented and combine original proprietary technologies with specific industry applications in emerging markets. Moreover, they should present a clear monetization model that allows a startup to earn and create opportunities for quite measurable increase in efficiency for clients in comparison to their traditional way of doing business". Wizart successfully matched these requirements.
The company first reached two markets – in Germany and Russia. Nowadays Wizart has customers in 30 countries on all the continents except Antarctica and provides over 1 million renders for some 100,000 users every month. Start-up's focus markets are, of course, first of all, the countries of "Golden Billion" – US/Canada, Western Europe, and Japan. Still, they already see a significant potential for development of their activities in Latin America and the Middle East. The company arrived at this point not without some challenges (Wizart CEO mentions that initial partnerships can go very wrong if the expectations on both sides are not adjusted). Still, with a lot of perseverance and help from early supporters (e.g. Smart Partnership Capital), they managed to attract the interest of customers and investors alike.
The recent seed funding investment will be used mostly to boost the international sales team and acquire the very interesting market they have recognised, close to DIY retail. Vasiliy Yavorchuk calls it "a kind of crazy and promising idea", but we need to wait for some 6 more months before it's announced.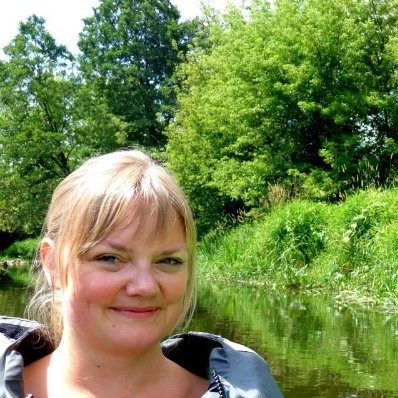 Agata writes content for NGOs, private and public sector. She enjoys writing about new technologies and is fascinated by all things AI!