SunRoof is a Swedish-Polish company developing integrated photovoltaic roofs for houses and other buildings
The startup is launching an integrated platform for selling surplus energy, helped by the August acquisition of Redlogger.
In October, SunRoof gathered almost €2 million in a late seed round.
There's a suburban house on the outskirts of Łódź which blends in with its neighbors. There is one difference, however – the house's dark roof is not made of ordinary sheet metal or roof tiles. Its photovoltaic panels, estimated to save the owners up to 15 000 PLN (€3355) in energy costs yearly and generating 8,5 tons of CO2 less than power from the plant. The house is in fact one of over 100 projects already finalized by the Swedish-Polish startup SunRoof.
Last month, SunRoof received almost €2 million of late seed funding from SMOK Ventures, LT Capital, EIT InnoEnergy, KnowledgeHub and some business angels. When ITKeyMedia asked SMOK Founding Partner Borys Musielak about his reasons for investing in SunRoof, he made his answer very clear: 
Team, team and team. And then traction and the market. This is not unlike in our other investments. We need to believe the team is world-class if they are to completely reshape an industry. In the case of Sunroof, this was more obvious than ever. Three serial entrepreneurs with global ambitions, doers who don't take no for an answer. Those are the kind of people who can change the world and I'm sure they will.
The team
SunRoof is led by CEO Lech Kaniuk – previously the co-founder of PizzaPortal, a pioneering food delivery platform in Poland. PizzaPortal then became part of DeliveryHero, and Lech left it to help scale up iTaxi – a Polish ride-hailing app. The team also includes Rafał Plutecki, a veteran of the Polish internet ecosystem, and Marek Zmysłowski, a tech entrepreneur mostly working in Africa.
A lot of the press around SunRoof emphasises the similarities between Lech Kaniuk's and Elon Musk's companies, calling it "Europe's counterpart to Tesla". Indeed, Tesla has been working for some time on the similarly named Solar Roof, and it has developed its own energy software. This August, SunRoof acquired the Swedish software and hardware company Redlogger in order to launch a marketplace platform for the surplus electricity generated by SunRoof roofs. Competing with Elon is not the main motivation, Lech Kaniuk explained to ITKeyMedia. The driver is to have a significant impact on the transition to sustainable life and work. It seems like Tesla is the only company that has a similar vision in terms of solar roofs and the energy management of the electricity the roofs produce like we have. That's why we see ourselves as the European counterpart.
On the Polish market
The Polish governmental program "Mój prąd" ("My electricity") provides a subsidy of up to 5000 PLN (€1120) for photovoltaic installations between 2 and 10 kW of power. This upper limit is one that SunRoof's projects can easily exceed, however, which presents an obstacle in the current development of the market in Poland. 
Despite that, Kaniuk has bold plans for expansion, with Poland being the second country after Sweden to get access to the marketplace app. Similar to what we expect for Europe in general, Kaniuk says when asked about his forecast for the future of the solar energy market in Poland. As we have reached a price where our roof with integrated photovoltaics can cost less than €1/W, we have reached an inflection point. And as more companies will reach this point, building-integrated solar will grow much faster than expected and outpace traditional top mounted PV. We'll be present in all major markets in Europe within 3 years.
SMOK's Borys Musielak seems to agree with this optimistic vision: I'm convinced that solar will be the dominant source of energy globally, not just in Poland and CEE regions. Sunroof already operates in the Nordics, in Germany, Switzerland, Italy and Spain and is planning to become the first choice for anyone in Europe building a house or an apartment building.
A sunny future
But Lech Kaniuk's plans actually reach further than Europe. We'll probably launch in the US before 2022. By 2025, we will have built our first roofs in Nigeria, South Africa, Kenya, India and Australia. Marek Zmysłowski's expertise helped spread the word on the African continent. SunRoof solutions are now featured in some projects by the South African architect and designer Mokena Makeka. In Africa, the need for sustainability is particularly visible and obvious. 
If we want to actually fight global warming, we as mankind have to take control over our energy needs and switch to sustainable energy sources globally. Installing a solar roof is the first step each of us can make, says Borys Musielak.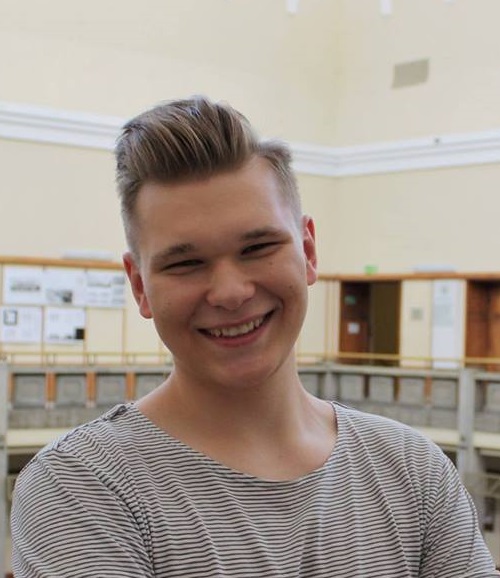 Marek Kawka is a journalist based in Warsaw and a graduate of SGH Warsaw School of Economics. His interests include podcasting and the ways humans shape the modern world and vice versa.