TeamStormer is one of the finalists in the 12th edition of the Wolves Summit.
It's an "idea management platform" aimed at companies who want to take their brainstorming sessions to the next level.
It already has some notable clients, which include names like Carl Zeiss and ALVO Medical.
TeamStormer was one of the finalists of the 12th edition of the Wolves Summit, held in October, and it looks like a viable solution for big corporations to improve their workflow and brainstorming sessions. To learn more about TeamStormer, we spoke with the man behind the "idea management problem-solving platform", as he calls it, Wojciech Ozimek, Head of Product.
"Ideation to the next level"
"TeamStormer takes ideation to the next level: it improves its efficiency but at the same reduces the time and effort required to do that" Ozimek told ITKeyMedia. Talking about how the process works, he added:
"Improvement comes from the fact that it is based on the BrainWriting technique so it helps to engage even quiet and shy team members, it prevents a boss or talkative people from taking over the meeting. It also has creative stimulations so people can inspire each other so ideation becomes more than collecting ideas. It also has evaluation and reporting so every session ends up with a big list of innovative ideas with preliminary ratings. It can be used for managing portfolios, building product roadmaps, planning sessions, designing marketing resources, or even technical problem-solving in R&D teams."

Wojciech Ozimek, Head of Product, TeamStormer
One of the main advantages of TeamStormer is that, unlike some visual workshop tools, you don't have to get together in a meeting or call to start to ideate. The process is completely digital and asynchronous. 
"Creative meetings are prepared better (you already have a list of ideas and people's opinions at the start) and some meetings can be even avoided. It is especially valuable when you are under pressure and within distributed and remote teams when you want to engage other teams, clients, vendors" Ozimek says.
He also points out the fact that this leads to a lot of flexibility in terms of the number of ideation rounds and their duration, and is thus a solution for both people who work well under pressure, trying to quickly solve problems, and those who prefer the longer, more strategic route.
Everybody is pitching in
Asked about why should a company look at a problem-solving platform like TeamStormer, Ozimek highlighted once again the benefit of having ideas from all employees and making a team much more unified, with equal contributions from everyone. He also pointed out that: "Companies will also be able to save costs on meetings. It is often a huge and hidden cost, especially in big companies. Smaller businesses and startup owners who often work long hours are no longer required to make strategic trades off related to what to focus on."
TeamStormer is already used by big companies, and their list of clients has names like Carl Zeiss and ALVO Medical. "People who use it are mainly but not only R&D managers, Product Managers, Innovation Managers, Marketers – all those whose work heavily depends on the quality of ideas and collaboration," says Ozimek.
Different plans for different clients
They have two different options for clients: a Cloud subscription, which has 3 different plans (20$, 80$ and 130$/month) and an On-Premise implementation, dedicated to clients who, for some reason, are not allowed to work in the cloud – these include the military, the aerospace, and others – or they just want customer integration of tool in their ecosystem. 
In regards to the future implementations of TeamStormer, Ozimek says that "we are working on some new features like AI-based stimulations, advanced ideas evaluation and some of those features will be sold as optional paid add-ons. We are also planning further modules – R&D Intelligence that uses AI and natural language processing (NLP) and Market Research tools so together with TeamStormer they form a robust toolset for R&D and Product Management people".
Although the platform has been funded by itself basically until now, Ozimek says that they are starting to look for other ways to grow it. "Currently, we are talking about 2 rounds (of funding). In the first round, we are looking at 250k EUR to focus purely on TeamStormer development and sales and on R&D work related to the new features I was talking about before" Ozimek told us. 
What are its users saying
We also contacted TeamStormer's clients, to see what they think are the main advantages, and if the platform has improved their workflow and ideas. Maciej Kraszewski, R&D Manager at Carl Zeiss, pointed towards the fact that TeamStormer allowed the inclusion of a large number of people in discussions on important topics, even when the majority of people are scattered, and not together. He also says that "the way of conducting the brainstorm with time-limits, inspirations and evaluation sessions is very interesting".
A similar point is made by Gniewomir Gordziej, R&D Director for ALVO Medical, who says that "TeamStormer opens a great opportunity for improvement of remote teams communication during the early projects development phases no matter the time zone and team size. It allows smooth ideas to flow through the desynchronized crews".
Gordziej also gives credit to the "6-3-5 Method", something used by TeamStormer, "which is carrying a package of pure advantages".
"During the early project phases, it's offering the simplicity and low entry barriers no matter disproportions the product experience and level of knowledge. On one hand, TeamStormer is encouraging the less confident members to step in while keeping the dominant one limited in chasing the lead. It seems to be the door opener for maximization of ideas count and variety. The closing round of evaluation can be conducted by limited, most experienced crew members to avoid the harmful and common effect known as the idea paradox (typical for long-lasting discussion during the modern, chaotic times overcrowded with solutions)."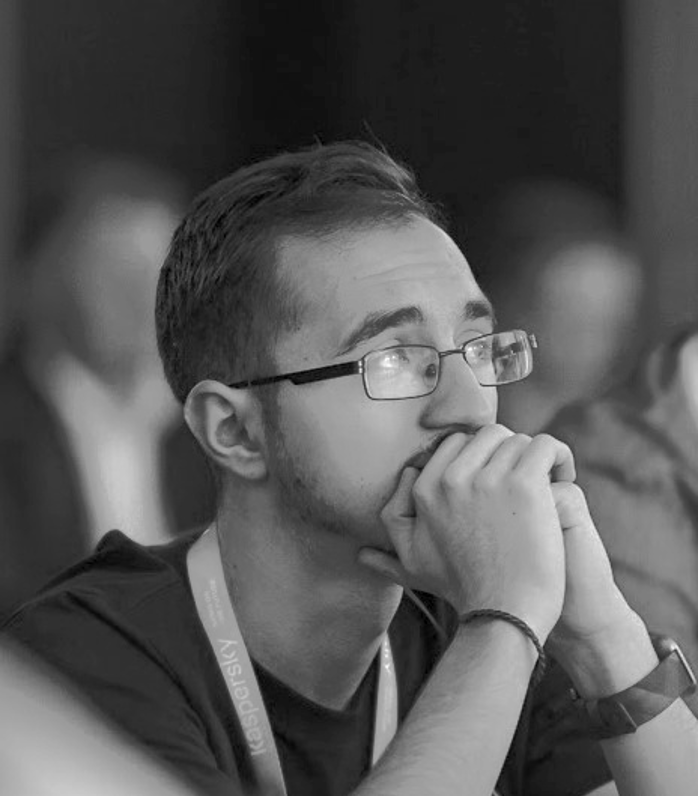 Andrei is a journalist based in Eastern Europe, interested in anything tech and business-related and passionate about cybersecurity. He speaks English, French and Romanian, is a movie aficionado and an avid fan of Formula 1.