Estonian construction management startup Remato has raised $1.7m during a seed investment round led by London-based Passion Capital.
Several other investors joined the ranks of Remato backers including Superangel and the founders of Pipedrive.
The new investment brings Remato's total funding to $2.5 million
Estonia-based construction management platform Remato has recently announced it has secured a $1.7 million investment from Passion Capital. Additional investors that provided support for the startup's mission of streamlining construction management include the founders and team members of Pipedrive, as well as venture funds Superangel, Lemonade Stand, Spring Capital, and Kaamos Group.
The new funding will be used to continue developing the best user experience in the construction sector and expand to the UK. Remato has a UK-based industry growth manager on board as an advisor.
"We are planning to invest a total of €3 million into our platform and market expansion in the next 1.5 years," revealed Remato's CEO Madis Lehtmets for ITKeyMedia.
The construction sector is one of the largest in the world economy today, accounting for 13% of the world's GDP, but at the same time, the sector is one of the least digitized. For instance, if you ask most of the traditional contractors if they have researched on surety bond cost for their business or if they have gotten them, they might not be able to answer positively. Perhaps, they might not even realize the potential benefits this bond could bring to their business or reputation. Similarly, they are not adept with modern solutions and continue to rely on age-old practices and solutions, which can be time-consuming and may not always produce the best results.
"The field contractors face challenges in terms of performance, administration, and deadlines. Most of them are still largely under-digitized and struggle with paperwork. Some of them deploy software for specific functions (like time-tracking), but integration is a problem. The financial situation of the project is often revealed at the end of the month when looking at a bank account balance," explained Lehtmets.
According to the company's CEO, there are 7 million construction companies in Europe and the Americas. Remato is addressing $1.2 million SMBs (10-250 employees) in the industry who are responsible for 95% of the work on-site. $1.6 trillion of additional value-added could be created through higher productivity.
Delivering the Needed Change
In this context, construction tech is currently one of the most active sectors for investors, with overall funding of $11.8 billion in 1000+ companies. More than half of the funding has been raised in the last 3 years.
While the construction technology industry is still filled with players offering point solutions or limited suites, the industry is moving toward integrated software platforms that better serve customer needs.
"With London-based Passion Capital backing us, we are progressing towards expansion across Europe. With our steady growth and highly acclaimed user experience, we are driving the mass adoption of software in the industry. With the new funding under their belt, we expect a 2 times growth by the end of the year." noted Lehtmets.
Remato offers a seamless platform that focuses on ease of use. It brings an excellent user experience, as heralded by its existing user base. The Remato app addresses both fieldwork and the contractor's business aspect, which is often overlooked by construction management platform developers.
The startup's service enables contractors to plan and manage budgets, workforce, tasks, materials and equipment in one app, which serves as a single source of data for all concerned. Their mobile-first app provides situational awareness by enabling real-time collaboration for offices and field crews to avoid delays and conflicts.
"What distinguishes Remato from its competitors is its holistic approach in terms of planning and managing budgets, labor, materials, and equipment. The all-in-one app brings together the office and the field staff into one platform throughout the project lifetime. The Remato app stands out among the often cumbersome old-school platforms with its simplicity and modern design," says Lehtmets.
With a solid product under its belt, the company grew 3.5 times over the last year, demonstrating a steady 10-15% MoM growth. The startup currently has a team of 14 and growing. Investors were quickly to spot Remato potential to help fix some of the biggest issues in the construction industry.
"We're very excited to be working with Remato. Their traction to date clearly validates the need for digital user experiences and platforms for the massive construction sector, which comprises 10% of the global economy. We look forward to supporting the team's ambitions in the UK, across the rest of Europe, and North America," said Eileen Burbidge, partner at Passion Capital.
According to Remato's CEO, the startup is planning to reach €2-3 million ARR by the end of 2022, servicing thousands of construction entrepreneurs. By that time, UK is expected to become their biggest market.
Solving Palpable Problems
The Baltic startup was founded by Madis Lehtmets (CEO), Siim Puskai (CPO), Toomas Savisaar (CSO) and Ranno Käomägi (CTO).
The idea for the company came in 2018, when the co-founder and CTO Ranno Käomägi realized that both he and his brother have had similar bad experiences, managing projects in the construction sector – struggling with endless paperwork and the lack of transparency of the project financials. Based on first-hand experience, he discovered how low-tech the industry really was and what the potential for software deployment would be for productivity growth.
By that time, he had developed 8 SaaS products, failing each time when he started selling the product. He invited his childhood friend and experienced sales professional Toomas Savisaar (co-founder and CSO) who had worked for years in the construction sector as site manager and sales rep to help him sell what he started building.
In 2018, the 2 co-founders met Madis Lehtmets (co-founder and CEO) and Siim Puskai (co-founder and CPO). By adding design competence and global ambition into the mix, it became clear that with their enthusiasm and capabilities, it was possible to build a successful and large business in the long run.
Lehtmets and Puskai used to work with large corporations in Estonia bring experience accumulate from working in diverse field such as telcos, banks, energy companies and software development. Puskai and Lehtmets previously developed the electronic personal identification service Smart-ID together which has more than 3 million users in the Baltics. In 2017 Smart-ID was recognized with the User Experience Design Award in Estonia.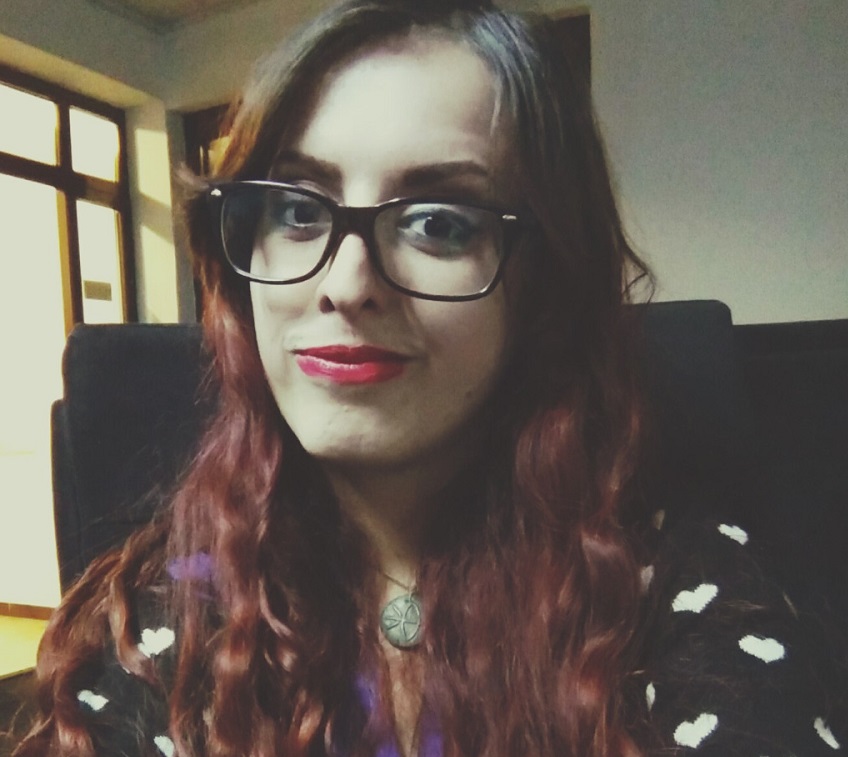 Alexandra is a slight synesthesiac with a love for words. Passionate about new and emerging technologies, she always stays on top of the current trends and enjoys sharing the latest stories with others.