Want to win $1M, get to know a little bit more about hacking, discuss the first ever Report on Polish Startups or simply learn how to order a pizza in a new, more innovative way? Join Aula Polska on the 22nd of October
The meeting will start seven p.m. at The Kozminski University with a lecture given by  Piotr "Vagla" Waglowski, who will tell us how to hack the state system.
Next, Agnieszka Skala and Eliza Kruczkowska (Startup Poland) will provide a detailed insight into their recent project – the "Polish Startups. 2015 Report," which came to light four days ago. Published by Startup Poland in cooperation with the Warsaw University of Technology, the Report provides critical information that helps to determine the significance of the Polish digital economy as well as specify the direction and pace of its growth.
The third speaker is Marcin Racino, who will tell the story of Launchroom.pl – a company literary build on eating urges of Poles.
And, last but not least – Marcin Zalewski (Wyborowa Pernod Ricard), an official representative for Chivas, will tell about The Venture – a startup competition, where you can win $1M.   
Among the sponsors of the event, we can find UPC Polska, Allegro Group, Ve Interactive, and Wierzbowski Eversheds.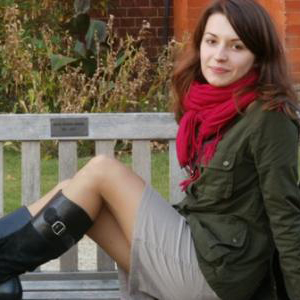 Anna is a passionate bilingual tech writer, geek and music lover.