Lithuanian start-up #walk15 valued at 5 mln. Euros, after the second funding round

The app targets half a million users by the end of 2022

Most important project so far involved users from 16 countries
Almost everyone knows that walking is great for your health. Lithuanian start-up #walk15 has also found that with the help of technology, this healthy habit can be the foundation of a solid business. After three years from their initial launch, the company is now worth 5 million Euros. 
"The idea occurred to me when I was walking with my kids in the park", says Vlada Musvydaitė-Vilčiauskė Founder and CEO of #walk15, in a written interview for ITKey Media. "I asked myself what if there would be a program that would allow learning or discovering something while walking. So, initially, #walk15 was a walking app with a focus on cognitive paths, that allows walkers to learn new facts about various trails and routes", the entrepreneur recalls.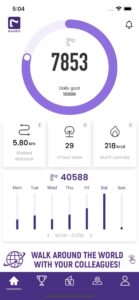 #walk15 was launched in 2019 as an app that tracks users' daily walking routines and rewards them in various ways. Based on the distance they register, users can benefit from discounts from retail partners, can access interesting local routes, or can even see their performance translated into virtual trees that can be grown. While it was not the first of its kind, similar products being provided also by global competitors such as Google or FitBit, #walk15 caught the attention of local investors after implementing a business model that also involved companies. 
"Our business model is to sell steps challenges to companies. #walk15 app is the tool to engage employees and their target audience to the healthiness and sustainability topics", says Vilčiauskė. 
According to the company official, the Covid-19 pandemic changed the course of the development of the app. "After the first quarantine was announced, the team of the app couldn't encourage people to walk around the city center. Therefore, we were forced to change our course, and, in this context, the challenges of the steps were born. Steps challenge became the tool to engage users on healthiness and sustainability topics. Especially this function is relevant for companies", according to #walk15 founder. 
"The price of the challenge depends on the number of employees working in the company and the period of the challenge. If there is a need to reach the target audience, we have a special offer public step challenge with steps benefit program. It means that after walking and collecting all the steps, you can exchange it for value", explains the CEO. 
One of the projects Mrs. Vilčiauskė is talking about and the most important one launched by the company so far was Euroleague One Team, deployed in association with the Euroleague Basketball. During this project, the app was used by more than 11.000 people, from 16 countries, along with 38 basketball clubs. "It was amazing to see the best basketball players in Europe to promote walking and healthy lifestyle in social media and invite to join the challenge", says #walk15 founder. 
"It's an explosive mix of a great team, the visionary founder and product ready for exponential growth" – Vladas Lašas
In January 2022, Walk15 announced it had secured an investment of EUR 270.000 from a group of investors called Lithuanian Business Angels Network LitBAN. A very short moment after that, Vladas Lašas, the chairman of LitBAN decided to contribute to this investment raising the total amount secured to 300.000 EUR. The announcement came short of one year after another investment round had taken place, in which Walk15 secured 240.000 Euros from business accelerator 70ventures. ITKey Media reported this investment in May 2021 and you can read more about this here. "After establishing strong strategic partnerships with international brands and implementing unique projects in the global context, the value of UAB Walk15 has increased five times since its beginning and today it reaches 5 million euros", Mrs. Vilčiauskė said. 
The optimism of #walk15 founder is shared by most of the investors involved in the most recent funding round. "It's an explosive mix of a great team, the visionary founder and product ready for exponential growth", says Dr. Vladas Lašas, Chairman of the Board of Lithuanian Business Angels Network – LitBAN.lt. "I personally expect over five times growth for the #walk15 during the next 3 years. There are many challenges, but I think the company benefits very much by offering compelling service at the right time", argues the investor, who along with two of his business partners invested 100,000 EUR in exchange for an approximately 2% stake of the company.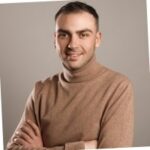 Gytenis Galkis, one of the partners from 70ventures who bought 10% of #walk15 in an earlier stage, also believes the perspectives for growth are substantial for the Lithuanian start-up. "70V is looking for Companies that have the potential to grow at least three times annually. We believe Walk15 is such a company", says Mrs. Galkis. "They have a very strong growth in the user base and in the number of corporate customers, which has continued after our investment", the investor argues. 
Walk15 has at the beginning of March close to 300.000 users registered, from more than 500 international companies. The app is being used in several countries, most important being Lithuania,  Denmark – the first country where Walk15 expanded to -, Poland and Germany. After the Euroleague project, the app gained a lot of users from Turkey, due mostly to the support of the basketball team Istanbul Fenerbahce. 
When talking about the most important clients, the list includes IKI retail chain – part of REWE Group -,  and ERGO Baltic insurance company – part of Munich Re Group – but also brands such as local branches of international brands, such as Astra Zeneca, Nestle, Swedbank or Johnson&Johnson. 
By the end of this year, Walk15 plans to have more than 500.000 registered users, from 800 companies. For 2022, the company also targets revenues of 850.000 euros, a 70% increase compared to last year.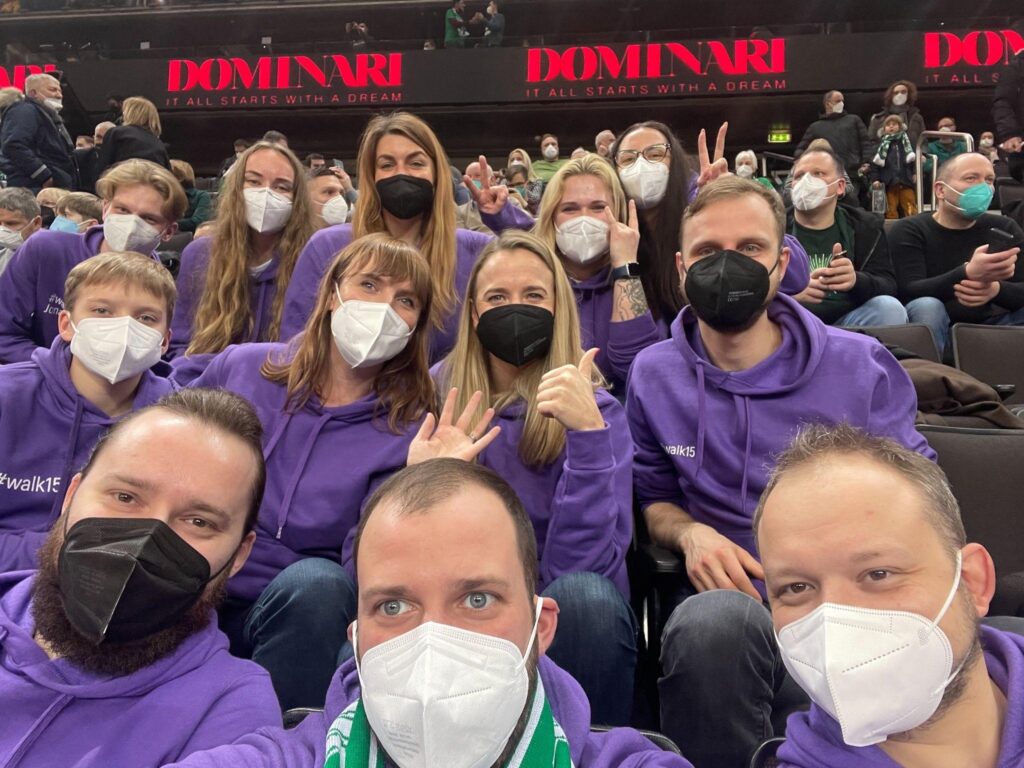 The growth projections are in line with the overall market trend. The global fitness app market size was valued at $13.78 billion in 2020, according to a study published by Allied Market Research, and is projected to reach $120.37 billion by 2030, growing at a yearly rate of 24.3% from 2021 to 2030. The fitness app industry includes small, specialized programs designed to keep the user motivated while running, walking, cycling, or taking part in any other physical activity. 
As company officials put it, Walk15 is set to expand in more countries in Europe, but at the same time maintain its headquarters in Lithuania. "We believe that we can achieve our goals by leading all the processes from Lithuania. Our strategy is to keep our HQ in Lithuania but to create regional offices with regional sales teams in every country where we are planning to expand. We have already done this in Denmark and so far, our strategy is working. The number of users grows every day, as well as the number of B2B clients – companies", said Vlada Vilčiauskė.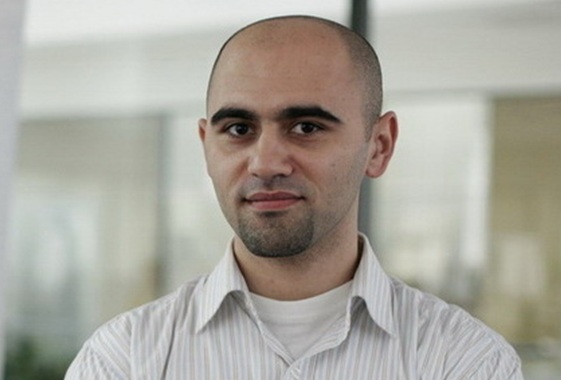 Radu Racu is a freelance journalist, web content editor and digital consultant.
He has  been covering business journalism for more than a decade, mainly for Romania's leading financial newspaper – Ziarul Financiar.