itWorks partners with vCloud to provide high-calibre cloud solutions for Polish companies
Ireland-based cloud services provider vCloud and Poland based outsource specialist – itWORKS signed a partnership agreement to market a new Disaster Recovery as-a-Service (DRaaS) solution in Poland. The service operates in a brand new itWORKS TIER3 datacentre in Katowice in the south part of Poland. This is a Business Continuity offering that helps enterprise and SMB customers to minimize IT recovery times, data loss, and associated downtime costs.
vCloud.ie officially opened its Warsaw office with Anis Jendoubi as its local Director. "We are recruiting new support staff in Warsaw and we are committed to building our business to support our local partner itWORKS" says Anis. "This partnership provides Polish companies with best-of-breed international Cloud solutions from a local team operating in local datacentres." The service will help itWorks customers achieve system and application recovery SLAs and meet industry standards for security, continuity and data protection.
"This is a premium disaster recovery solution that will have a positive impact when any disruptive events occur," said Tomasz Laudy, CEO of itWORKS. "The collaboration with vCoud.ie will help itWorks customers achieve system and application recovery SLAs. Partnering between the vCloud.ie leading software and itWorks local enterprise services will create a unique and innovative disaster recovery solution that will have a positive impact when any disruptive events occur," added Tomasz Laudy. "This collaboration will help our customers to protect their workloads no matter if they run on traditional IT or are hosted within itWORKS cloud environments. This new DRaaS solution focuses on business continuity, failover and failback. It handles the most widely used applications and databases in the market and the client data remains permanently in Poland." says Tomasz Laudy.
The new DRaaS product is now available and co-delivery will be provided from both partners with client on boarding supported by joint teams. As part of the partnership, vCloud.ie provides the DRaaS software solution, while itWORKS provides the end-to-end service based on the underlying disaster recovery facilities, infrastructure, and operations team. The new DRaaS solution runs on an enterprise cloud environment and will support replication, recovery and automated failover/failback of clients whether it's traditional IT on-premises, managed cloud, private cloud or public cloud.
"itWORKS clients want to leverage cloud as a disaster recovery target for cost savings and operational efficiencies, while helping customers to achieve recovery objectives (e.g. RPO, RTO) and SLAs for systems and applications and providing a simplified experience," said Krzysztof Zawada, Sales Director. "Bringing a DRaaS solution that is powered by Zerto will give both companies a strong go-to-market advantage in this fast growing market category.
Pricing and availability
Pricing is based on a monthly subscription fee according to the size/type of server and amount of storage to be protected. This as-a-Service pricing model has no upfront Capex requirements and is projected to achieve cost reductions over an equivalent in-house solution. The DRaaS solution will be managed within the itWORKS cloud portfolio. Co-selling will be executed by both companies in Poland and services will commence in July.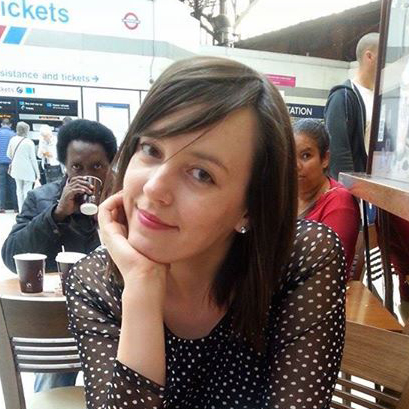 Emilia is an experienced editor, gifted wordsmith, a professional translator, but first of all, an avid reader.