A photo-enhancing tool launched in 2017 evolved into a B2B platform that received $3M in funding
The tool can upscale an image up to 16 times its original size
Company growth is fueled by an accelerated pace in e-commerce adoption, in the context of COVID-19 pandemic
Claid.ai, a photo-enhancing tool that uses machine learning algorithms, launched in June 2021 by two young Ukrainian entrepreneurs based in Silicon Valley, has exceeded 1 million dollars in revenue, according to company's executives. The news comes after the startup announced in October 2021 that it secured a total of $3 million in seed funds, from an investor group that included venture capital Chamaeleon, Acrobator and Hype Ventures.
"Our best decision was to change to a B2B model, since it was a priority model during the pandemic and it has high value for the product", founders Sofiia Shvets and Vlad Pranskevičius told ITKeyMedia.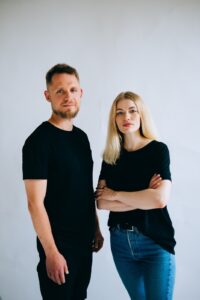 Sofiia Shvets, a former Google marketing solutions manager, recently featured in Forbes' 30 under 30 executives, has teamed up with Vlad Pranskevičius in 2017 and launched Let's Enhance as a platform designed to increase image resolution using neural networks. The idea was born when Vlad Pranskevičius was helping a friend launch an e-commerce website and needed to solve the issue of poor-quality product photos. In November 2017, a month after the platform was launched, Let's Enhance became "Product of the Day" on producthunt.com, with more than 100.000 registrations. The success of the app brought the company into the spotlight, and, in 2018, Let's Enhance joined the European division of the famous US accelerator Techstars, located in the UK. In the same year, Digital Future invested in the startup.
After the initial success, the company relocated to the US and is now focused on the North American market. "Of course we relocated to the US as our target market is there and being there helps us to be closer to familiar investors in Silicon Valley", the two entrepreneurs have said.
So far, the pair received close to $4M in funding, of which $800.000for Let's Enhance and $3M for Claid.ai. It is just one of many examples of a generation of entrepreneurs coming from Eastern Europe and the CIS region, with a strong technical background, who adopt a global mindset and presence.
"I've been investing since 2010 in that region and I really started to like the business acumen, the drive, the focus of Eastern founders", says Bas Godska, co-founder of Acrobator, a venture capital firm that participated in the most recent seed round in which Let's Enhance secured $3M. "I've seen very strong technical backgrounds. I've seen interesting differences between the mentality and the valuation of the business compared to other markets", argues the investor.
When I was chief marketing officer / founder at e-commerce companies, optimising images was a conversion challenge. Better user experience improves sales, so with Let's Enhance we invested in a clear opportunity to improve. Bas Godska, co-founder of Acrobator VC
A former e-commerce professional turned angel investor, Godska receives up to 1500 funding requests each year, but says he only needed a 15-minute phone call with Let's Enhance's founders to realize that their product can have an impact. Two months later, after completing the due diligence process, Acrobator decided to participate in the seed funding, with an amount that is "close to 1 million dollars". The company did not provide details about the capital share it received in exchange for this investment.
Claid.ai has been developed by a team of 27 people and is focused on businesses that work with user generated images, in fields like real-estate, food delivery and e-commerce. It can help, for example, if you own a real estate website where users upload their own property images, or a food delivery platform where restaurants post their own food images, which are not always ideal.
The solution is neither singular nor the first of its kind. But the company claims that it can take up to 90% of photos usually rejected by other platforms and process up to 10 times faster than classic editing companies.
One similar solution is Adobe Super Resolution, but, as the founders from Let's Enhance explain it, the audience is completely different for the two solutions. "Adobe is mostly focused on photographers and designers who process high-quality photos from professional cameras to make them better. Our solution is the opposite, focusing on user-generated data which is smaller and more compressed and destined for large-scale marketplaces. That is why we train our network to improve even the smallest details", according to Sofiia Shvets and Vlad Pranskevičius.
"Our best decision was to change to a B2B model, since it is a priority model during the pandemic and it has high value for the product. The worst decision was not to hire a financial advisor before doing so" – , Sofiia Shvets and Vlad Pranskevičius, co-founders of Let's Enhance.
Claid.ai can upscale an image up to 16 times, according to the company. The price model starts with a 10.000 photos package, but Shvets claims the platform can process "millions of photos a month". So far, it does not offer a hosting solution for the upscaled images, but it partnered with Fastly, [SP1]  an American cloud computing services provider. According to company officials, a new hosting solution will be provided starting next year.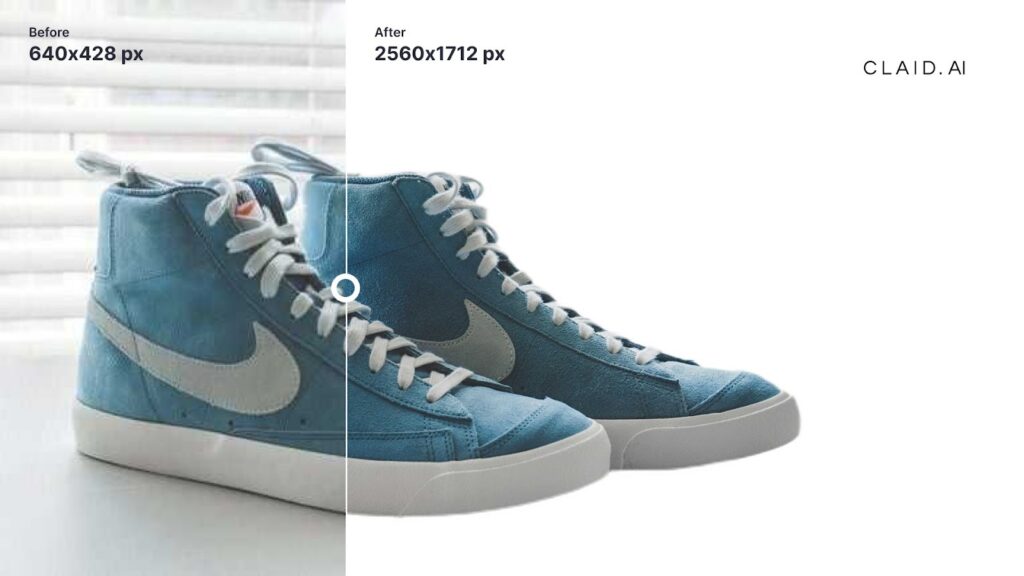 After securing it most recent seed funding, Sofiia Shvets and Vlad Pranskevičius plan to double their team to expand their focus on marketplaces in the US and Europe. "Last year we saw the biggest e-commerce online adoption for the past decade due to COVID, with more and more smaller sellers coming to platforms like eBay, Shopify or Etsy. This trend is going to continue, and we hope to continue to have a positive impact on our business", argue the young entrepreneurs.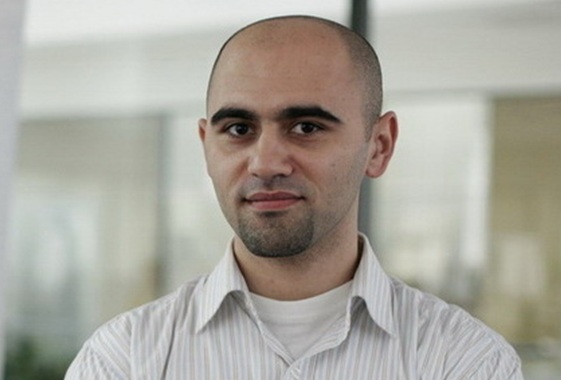 Radu Racu is a freelance journalist, web content editor and digital consultant.
He has  been covering business journalism for more than a decade, mainly for Romania's leading financial newspaper – Ziarul Financiar.