NCBR is launching a new competition to support international expansion of Polish innovation.
April, 1st 2016, saw the launch of another competition for hi-tech companies under Go_Global.pl. The National Centre for Research and Development (NCBR) has allocated PLN 8 million to support R&D commercialisation in global markets.
"Gone are the days when Poland's economic growth relied on technology import and low production costs. More and more innovative solutions are now created in Polish companies. Today, instead of exporting goods, we can export new, "Made in Poland" products and technologies, while innovation can become the trademark of the Polish economy," says Deputy Minister of Science and Higher Education, Piotr Dardziński PhD.
Go_Global.pl is an NCBR programme allowing to obtain funding to prepare foreign market entry strategies as well as well as to develop and verify those strategies in dealing with potential investors. It is targeted at micro, small and medium-sized enterprises operating in the sector of high and medium-high technologies.
"Go_Global.pl supports international expansion of Polish innovators. We co-operate with the best technology companies that are experienced in acceleration, and we are constantly expanding this list of partner companies. Together we help beneficiaries establish new business contacts, obtain investors and, as a result, conquer foreign markets," said Deputy NCBR Director Prof. Jerzy Kątcki.
Go_Global.pl is implemented in collaboration with the US-Polish Trade Council (USPTC), Plug & Play Tech Center, Fraunhofer MOEZ (Fraunhofer-Zentrum für Mittel und Osteuropa), Academic Entrepreneurship Incubators, Flinders Partners, FundingBox Accelerator Accelerace and the Instituto Superior para el Desarrollo de Internet (ISDI). In 2016, the above were joined by WIOT Technology Group and the Polish Institute of Research and Development, offering participation in Vertical Engine acceleration programme in Tel Aviv.
The budget of the competition is PLN 8 million. The call for proposals in electronic form will take place between 18 April and 2 June. Project implementation period must not exceed six months, with the maximum grant amount per project worth PLN 150,000. Programme beneficiaries will be required to bring their own contribution in the amount of 15% of eligible costs.
The list of Go_Global.pl previous beneficiaries includes Kinetise – author of a platform which allows creating even the most complex mobile apps without the knowledge of programming, OriginTag – creator of an innovative technology of brand security system, or PolTREG – commercialising autologous T-cell-regulatory vaccine in the US market.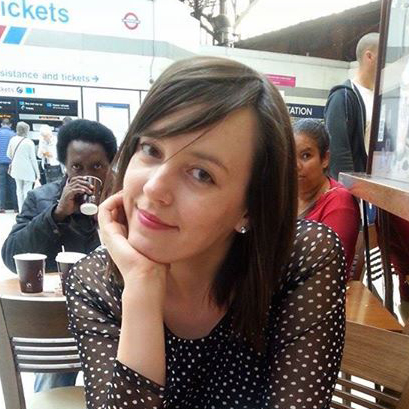 Emilia is an experienced editor, gifted wordsmith, a professional translator, but first of all, an avid reader.