Autopay allows drivers to pay for the motorways automatically in just 2-3 seconds.
With open API, Autopay is ready to cooperate with external partners (banks, telcos, etc.) to bring their app to a wider audience.
The team is aiming to implement their solution all over the world, starting with Poland and its neighbor-countries.
Milosz Kurzawski, a CEO of Autopay, had worked as a product manager and new business director for Blue Media for over 6 years. Blue Media is a Polish technology and finance company founded in 1999 that provides solutions for electronic transactions. In 2019, Blue Media decided to launch the project Autopay, which now is the separate entity and spin-off of Blue Media.
ITKM: What is Autopay about?
Milosz Kurzawski: We are providing mobility solutions  especially fully automated payments for motorways, parking lots, fuel stations, drive-thrus and other. For now, Autopay is on A1 (Gdansk-Torun) and A4 (Katowice-Kraków) motorways. We are totally changing the way people make toll booth payments. Before our project, drivers had to pay in cash or with a credit card. Today, the payment can be made automatically and touchless, you don't have to open the app or even have your smartphone with you.
So, you just download the Autopay app – it's free – enter your card credentials, your car plate number and go to the barrier, which will open automatically once the cameras recognize your car, then you just drive on. 
To date, Autopay has over 300,000 active users.
This project is quite new. The app was launched in June 2019 on A1 motorway in Poland. We want to implement our solution also on other highways in Europe and across the world
'It's an interesting idea for sure because it's simple, accessible to all. However, technology assessment would require a deeper discussion with Autoplay. And, yes, for sure, we are interested to know more about this solution, especially for its potential application to truck tolling,' W.A.G. payment solutions Head of Toll Operations based in Prague Christoph Mahr told ITKeyMedia. 
How many people are in the company right now? And, is it a spin-off from Blue Media, right?
Yes, exactly. This is the spin-off from Blue Media, which is one of the biggest payment providers in Poland. As a group, we have almost 400 employees, and in Autopay alone there are 15. Our project is a separate entity and  Blue Media is our mother company. 
What's the value proposition? 
In Poland, there are problems with huge queues on highways, especially during vacations, on Fridays and Sundays. Traditional transactions – made in cash or with a credit card – take from 40 to 50 seconds considering the physical interaction with the cashier. With Autopay, the transaction takes 3 seconds. We improve the efficiency of the one-lane from 170 transactions per hour to 700.
How does it happen in practice? Let's imagine, I am driving just two km away from the next toll station…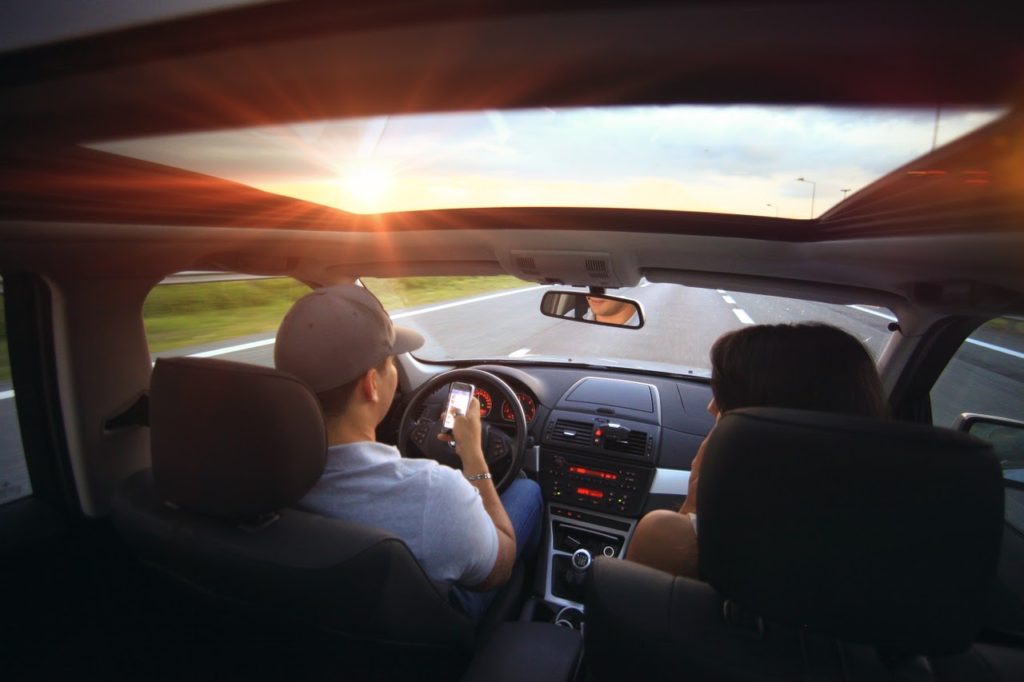 If you downloaded our app, created an account, entered data such as your plate number, brand, model of your car, and the credit card details then the process is going to be quick and simple. So, you are driving to the barriers and see special lanes with signs "AmberGo" (on A1 motorway) or "A4Go" on A4. Users can use all the lanes but there are one or two (one – on A1 and two – on A4) dedicated only for Autopay users – without a cashier. You just have to slow down for a second, so that the camera can recognize your plate number and, if it's in the system, the barrier will open automatically without the need to stop or lower the window. 
This is the first kind of implementation in Europe. Surely, there are other automated payment systems for drivers on highways, but they are all based on hardware, OBU, on-board-units. The whole Western Europe works on OBUs. 
The currently used OBU-based toll payment systems require some piece of hardware to be installed in a vehicle in order to work. 
So we decided to totally remove all the hardware and use the technology and a plate number as a mark. To register in our system, you'll only need the mobile app or a web browser to open autopay.pl. Also, we are fully integrated with Millennium bank, so if you're their customer, you can download the bank app, enter your plate number there and easily go through highways.
Are there any fees for customers for your service?
You pay the same you'd pay by traditional methods. The main benefit of our technology is that you are saving time. We don't have any extra charges. It's totally free. You only have to pay for the motorway. From the user perspective, the solution is totally free. From the business perspective, our solution is that the concessionary is covering the fee instead of a customer. I cannot say now what the fee is that we get from the concessionary.
5-10% or closer to 40-50%?
40-50% is impossible because remember, the motorways are connected with the government. The fee is not that big, just a few percents. 
In general, is it easier to be a spin-off from a bigger company or a brand-new unknown firm?
In my opinion, a spin-off has an easier life in the beginning. From the beginning, you already have some established procedures. There is no chaos. So, for example, you don't have to hire another accountant or lawyer. You can use their services at the mother-company. Also, if you are a spin-off, you can have some investors from your mother-company. So, it's definitely easier.
Are you looking for investments? How would you define this round three and what's the current status?
Our mother company is providing enough resources for organic growth. However, we're looking for investors who have the experience, connections, and possibilities to fund our company and also speed up our development. The great investor for us would be someone in mobility as a service industry, so we can gain money plus experience and growth potential. It's the most important for us right now. 
We started in Poland but Poland is not our focus at the moment. We want to scale abroad. The goal is to implement our technology at the motorways in every European market we can: Croatia, Austria, Italy, France, Spain, Portugal, and other countries. Now we do research in countries bordering Poland – the Czech Republic, Slovakia, Baltic States. We plan to implement at least one foreign country this year.
Communications Expert at National Toll Payment Services in Budapest Bence Marczin commented for ITKeyMedia, 'Autopay is a good idea, but not compatible with the Hungarian e-vignette system: we use free-flow tolling, we don't use tollgates. Our e-vignettes are mainly time-based, so you can use all the Hungarian toll-roads until your e-vignette is valid. You can buy your e-vignette offline in many sale points (more than 2 000 places, mainly petrol stations), via digital platforms (web, mobile applications), or with SMS. '
How much time do you need to get a new station up and running?
Up to 3-4 months to install the system. It's quite long because we totally change the model of payments on the roads. 
To be sure we charge the right car, we use not only the camera but also a system that calculates the car weight, axles. Our task is to have a fully automated system to classify the vehicle. Imagine the situation where there is a big truck driving and it's registered as a small car. We have to be able to check what kind of car it is on the lane. That's why Autopay has to install special sensors in the road which can recognize the class of the vehicle.
Autopay uses AI.
We apply AI to recognize more than just a plate number. Recognizing the plate number could work only in Spain, I guess, where it's sunny most of the year. Speaking of Poland, we should remember about snow that impedes camera vision. So our system is based not only on plate recognition but also on AI to profile the car. This is why the app is asking users to provide the brand and model of the vehicle. Our system recognizes only 3-5 letters on the plate number, if it's snowing and the system can recognize only 3 letters, then it checks the brand and model, if it ticks off, we will open the barrier.
The system charges the user's card at the moment when the car is leaving the barrier. That's why Autopay also has AI for debt collecting.
Why don't you just take deposits?
Because the system must work as easy as it gets. We want to remove all the barriers for customers. Right now the average time of transactions is 2-3 seconds because we don't charge the card in real-time. We do it after the car leaves the toll booth. If we charged before we opened the barrier it would take 7 seconds.
Autopay is working on the open system which means that there would be no barriers – you're just driving, cameras recognize the car and plate number, charge your card automatically and you keep moving without the need to slow down. But these plans are for the next five years.
The company provides an open API for banks, telcos, and any other TPPs, third party providers. We are fully open to all external partners. Our focus is not to develop a mobile app but to develop a system. From where a customer will enter the system – our app, or a partner's app – we don't care. We care only about the customers. Today we are working with four banks and a few navigation applications, but we can't reveal the brands right now. 
And, the last question, what challenges stand on your way to scalability?
It's that each county in Europe has its own toll charging system. This is the biggest problem because in Poland there are barriers, in the Czech Republic and Hungary there are vignettes, in Austria and Germany, it is open to go. In Italy, there is a Telepass. The biggest challenge is to create a system that will fit in all the European countries. 
Also, customers have a lot of fears because they are not sure if the barrier will open. It will always open! So I think the mental barrier is a big challenge as well.