SpaceOS is a company offering a complete mobile solution for workplaces, integrating Facility Management with Tenant Experience.
The company raised $2.5 million in investment, $2 million of which came from the Austrian commercial real estate giant Immofinanz. The remaining $500,000 was added by existing investor BeyondBuild.
Connected workplace solutions are expected to swell in importance as safety becomes a key concern of staff returning to physical offices. 
Alarm clock, commute, greeting the co-workers, first coffee. A normal day at the office. But after the COVID-19 pandemic, there is no coming back to the old normal. Once the dust has settled, we may see a totally transformed model of the workplace, and one of the companies driving the change is SpaceOS.
SpaceOS is led by three professionals: Marley Fabisiewicz, the founder and CEO, is a serial entrepreneur with a background in media and tech. Danish Abdullah, a graduate of the startup studio Rocket Internet, joins as CTO. Formerly as CEO, now the Chief Revenue Officer, Maciej Markowski has almost 10 years of experience in real estate management, formerly working for such companies as Cushman & Wakefield and CBRE. 
The company offers a system that allows for complete management of the workplace, both regular office space and flexible arrangements – an "operating system" for the workplace. This comprises support management, meeting room & desk booking, access control, air quality monitoring, parking management, lease management, and community programming with news, events, and communication, as well as access to local services like food delivery and mobility via a mobile app.
The COVID-19 pandemic presents an unlikely opportunity for the company, as the app reduces the risk for employees by enabling touchless payments and identity control, managing seating, and monitoring air quality. COVID-19 has made even the most conservative landlords realise that communication and making things contactless are not nice to haves. Helping manage the return of occupiers to their offices is absolutely key, Maciej Markowski, the CRO, told ITKeyMedia. I would say that the tenant experience revolution was already going strong in 2019, but C-19 definitely poured a lot of fuel onto the fire. We see more and more landlords offering short-term leasing, creating flex space offerings and that too is an area where we offer a one-stop-shop solution.
There is such a tricky dynamic at the moment for landlords all around the world: how do you deal with tenants who may or may not want to return to the office? As such, landlords are doing their best to make that transition, post-COVID, as easy as possible. That means Tenant Experience apps, especially those that monitor people counting and movement tracking, are in serious demand, James Dearsley said in a conversation with ITKey Media. James is the co-founder of Unissu, a platform that connects various players on the proptech market and offers them data and insight.
Despite that new demand, not all companies found themselves ready for the radical shakeup of the property market. Proptech companies during COVID have fallen into three distinct categories, continues James. One is startups who were just getting going and proving themselves, but needed funding – they have struggled and often gone out of business. Some have been lucky and were well-positioned but there were not many. Scaleups and more established firms either have found product-market fit which has been reinforced in this COVID market or have had to take on a significant pivot to stay relevant. Finally, there are the newcomers, the opportunists who have got going during the COVID pandemic to answer calls for newly created problems for the industry that simply weren't apparent in October 2019. 
The tenant experience revolution, then, has been gaining traction. Even before the pandemic, the expected returns and margins in the office real estate field have been shrinking and getting serious about the office as a service has been considered as the answer to that. According to a pre-COVID report from consulting firm PwC, 90% of the interviewees (high-level executives from the European real estate industry) agreed or strongly agreed that in the future achieving target returns will require more engagement in the operational aspects of real estate. 
The market opportunity is therefore huge, and SpaceOS has little competition of its scope and scale. I believe that solutions like ours can be found in less than 2% of office buildings globally, says Maciej. I think the landlords will need to expand the service level in their buildings – using technology like spaceOS, but also becoming more of a B2B2C business. WeWork, Knotel, and other large flex space providers have lifted the expectations of all occupiers – the workspace is no longer just a concrete cube one receives from the landlord, it should include a good tech stack and a proper set of services. Offices need to support better collaboration, focused work, and knowledge exchange. 
The investment from Immofinanz, an Austrian real estate giant, might be strategically significant for SpaceOS. There is always a tricky argument when proptech firms look at investment, says James. Do they go the VC route and look for higher valuations, with more capital but no network, or do they look strategically at industry investment? Generally, funding from real estate companies means smaller investments at lower valuations but a significant upside around network potential. 
SpaceOS have always been well placed with great leadership in Marley and great tech. That covers two of the key elements of the mantra between great startup businesses; Team, Tech and Traction. The test for SpaceOS will be the traction element, as it is for many. That will be key for the next stage.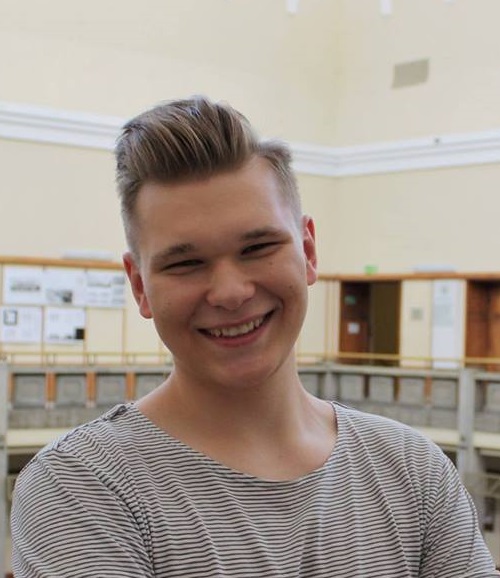 Marek Kawka is a journalist based in Warsaw and a graduate of SGH Warsaw School of Economics. His interests include podcasting and the ways humans shape the modern world and vice versa.