Prosoma is a digital therapeutics company founded in Poland.
The company provides digital CBT for cancer patients – aiming to reduce stress, anxiety and depression.
They're currently aiming at being reimbursed by the German healthcare system
As a species, we've made remarkable progress in solving most of our problems. The two biggest things we have left to solve are heart disease and cancer.
While "cancer" is a catchall term, there's actually many different types of cancer that differ in the ways they work, not just the parts of the body they affect.
But while we're waiting on the code to these illnesses to be cracked, there's also the issue of patient care and guiding people through the process.
While undoubtedly an incredibly stressful situation, stress itself has been shown to worsen the quality of life in patients even further.
Prosoma, originally founded back in 2017 in Poland, is attempting to tackle just that, by creating the world's first digital therapeutics program, designed specifically for cancer patients.
What's digital therapeutics? Essentially, it's a prescription-only piece of software that delivers evidence-based therapeutic intervention to prevent, manage or treat a medical disorder or disease.

Prosoma is offering digital therapeutics interventions for cancer patients, specifically – they create a mobile app that improves patients' quality of life and supports the healing process. Their program offers a psychological journey that lowers the level of stress, anxiety, and depression. It consists of three modules – diagnostics, psychoeducation, and behavioral change. Depending on the patient who is using this program, they may want to additionally discuss with their doctor how they can combine it with other stress-reducing practices so that they are hitting it from all angles. This could include using prescribed medication or using websites like Organic CBD Nugs for a more natural approach, whichever way they use, they need to be sure that is the right course for them at this time.
According to the company's CEO Marek Ostrowski, "Our patients find it important because it helps them to gain control over emotions and feel less stressed during cancer treatment. It is important to notice that psychological aid not only improves patients quality of life but also supports the healing process and improves general outcomes."
Prosoma's CEO Marek OstrowskiThe journey starts with the diagnostics stage, where the patient is evaluated based on established psychometric scales. After that, they undergo a 21-lesson psychoeducational program which ends with practical exercises and techniques aimed at better behavioral reinforcement.
"We use AI to develop algorithms which can make the therapeutic process even better. It analyzes patients' behaviour and emotional condition to create most common patterns and help us to identify individual needs more accurately. The potential of digital therapeutics is extremely big that's why the market grows with CAGR around 20.5%, DTx vastly outpaces any other digital health technology growth projections."
For the future, Prosoma is planning to develop more programs to cover all stages of a patient's treatment, from adaptation to diagnosis, culminating in a life coaching course after recovery.
"We want to be world's number one in digital therapeutics for oncology", adds Marek.
But their main goal for 2021 is a recognized DIGA (Digital Health Application) within the German healthcare system. That means that Prosoma will be issuable by doctors and reimbursable by insurance companies.
Prosoma is currently looking into undergoing the CE certification process and conducting clinical trials with cancer patients, which they hope to have done by the end of 2021. They'll also be opening a new round of VC financing in Q2 this year.
Marek considers services like Prosoma a complementary solution, not an alternative. In his eyes, it'll only be a few years until a patient diagnosed with, say, a mental disorder will be able to receive prescribed digital therapeutics in the form of a mobile app in addition to standard psychological support or drugs.
"Our product helps patients regain control over their emotions, reduce the level of anxiety, and improve their quality of life. It consists of CBT, psychoeducation and behavioural conditioning, that helps to develop healthy habits. Once the product is clinically validated and the effectiveness is scientifically proved with Randomised Controlled Trials, it can be used as a drug. Some countries even implemented a special reimbursement pathway for digital therapeutics."
What Prosoma is doing falls under the medical category of "psycho-ontology", which is a field that developed as a direct answer to patients' described problems and needs – it aims to take care of the mental state of the patient and to neutralize the negative psychological effects of the treatment and the illness itself.
To put it shortly – the role of psycho-oncology is to improve the patient's ability to function so that the stress, depression, and anxiety don't cause further harm to their immunology.
Dr. Ewa Wojtyna, a psychooncologist and specialist in digital products at Uniwersytet Śląski, was kind enough to shed some light on the topic.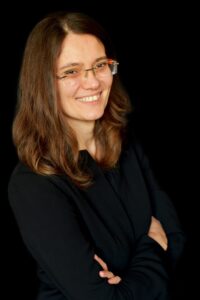 Dr. Ewa Wojtyna, a psychooncologist and specialist in digital products at Uniwersytet Śląski"The treatment itself is tied to a lot of burdens: emotional, physical. [It] consists of medical procedures that can be mutilating, and lead to many unwanted side effects. All this results in enormous amounts of stress – not only physical but also psycho-social. Chemotherapy for example can directly cause an anxiety disorder. Different substances or the radiation can have such an effect on the central nervous system."
While psycho-oncology is supposed to address the needs of patients, access to help is very limited. Patients taking their treatment at certain clinics may or may not have access (depending on the clinic and the country) to a psycho-oncologist, but even if they do, that help is likely to not be enough – sometimes, a patient is only granted one or two sessions, which Dr. Wojtyna describes as "tragically laughable".
"A very important thing that Prosoma addresses – is covering the time spans between the psycho-oncological interventions, where a patient is left alone and is very likely to still need support. Our app can be an answer for this problem because it consists of elements of psychoeducation, psychotherapy and quick everyday methods and tips that can accurately address the patient's problems."
Dr. Wojtyna reiterates that Prosoma is based on empirical evidence – the app is capable of creating a protocol that is clinically tested, making it a safe and efficient tool that can offer long-term help.
And as for the future, both parties are confident.
"We aim to constantly improve the app in order to better fit the needs of patients and take into account cultural differences. We want to develop and include more features in the app, raise the interactivity and personalization even further. We want to adjust the app to various specific needs of the patients – taking into account gender, age, diagnosis.We want to develop a version of the app designed for the loved ones (friends and family) of patients. We would love to take care of all the people that are part of the process of healing from a cancer illness."
Dealing with an illness can be somewhat paralyzing at best and completely debilitating at worst. It can become a real plague on not only the individual suffering, but also on their friends and family, which then feeds back into worsening the patient. No one wins when dealing with an illness – you tend to operate on its terms.
As someone who's struggled with illness and found not only solace, but empowerment and courage in video games and mindfulness meditation, I can personally vouch for the efficacy of the methods described in this article.
But what's really important is that this is a method being developed empirically and in collaboration with industry professionals. If Prosoma can pull it off, they'll be setting a powerful and important precedent, and in one of the most notoriously demanding markets on the planet, too.
Also, while the medical field has had a struggling relationship with emerging tech – you can either buy modern devices, or you can't, and if you can't, then the possibly lower standard of living remains low. However, with something like Prosoma, licensing costs are likely to be much more reasonable and realistic than physical, hardware instruments.
The digital world is absolutely going to become a key part of medicine. It's hopeful that someone was bold enough to finally take the first step.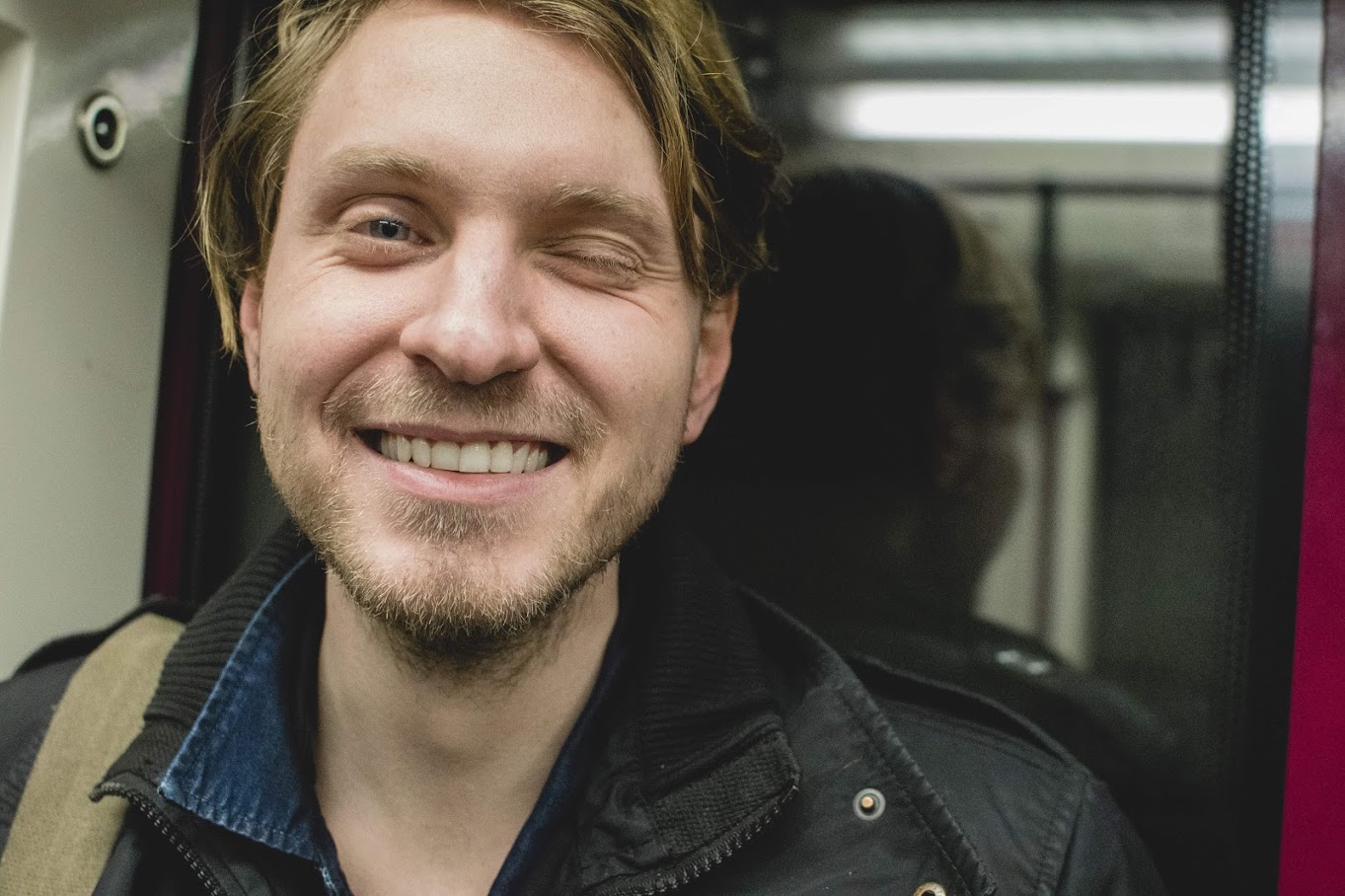 Emanuil is a freelance writer from Bulgaria who also enjoys writing music and keeping up with emerging technologies