How To Web Conference took place in Bucharest on October 4-5 2023 and included must-attend speeches, panel discussions, and the Spotlight startup competition

Collabwriting, the Serbian startup that facilitates collaboration on online documentation won EUR 880K of investment prize

The winner plans to use this amount for hiring new talent, as well as user acquisition through sales and marketing effort
Face Convention Center in Bucharest hosted over 2,500 founders, investors, executives, and tech talent at 2023's How to Web Conference on October 4-5. There were representatives of 350 startups, 150 investors, and more than 60 top-tier expert speakers.
This year's speakers lineup included such well-known names from CEE (and beyond) startup community as: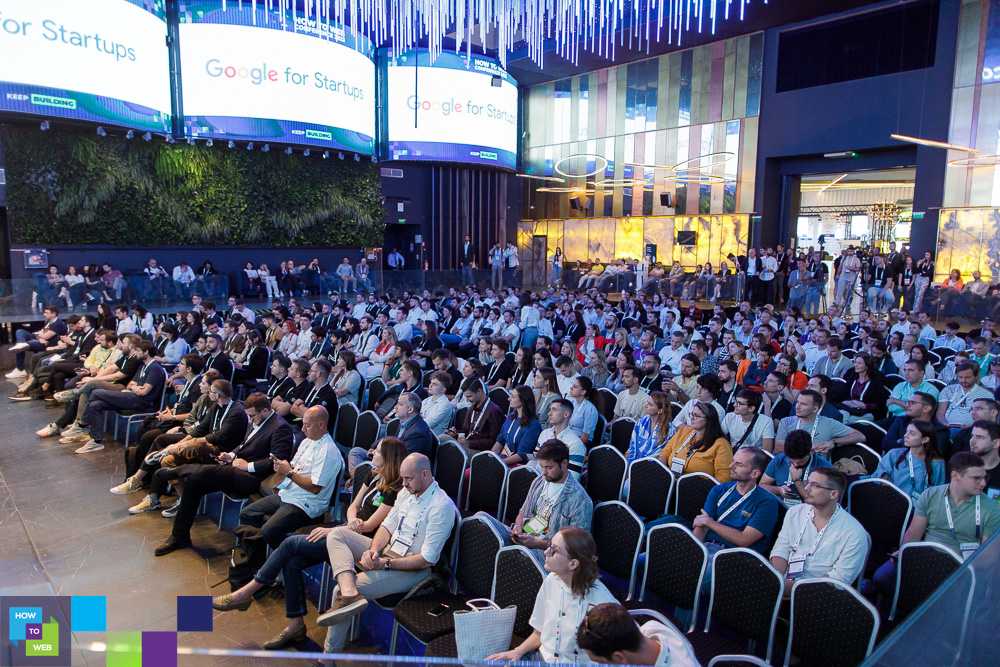 CEE's Biggest Startup Competition
However, arguably the biggest attraction of the How To Web Conference is the Spotlight Competition for startups that took place on the second day of the event. Out of more than 300 Eastern European startups registered, 40 participated in the Spotlight program, and 6 of them made it to the grand final of the competition for the EUR 880K investment prize – the biggest investment prize in the entire CEE region.
Serbian online collaboration platform Collabwriting managed to outrun the massive competition and won the sizable prize.
'As How to Web Conference gathers Eastern Europe's brightest minds, Spotlight digs deeper into the underdogs of the region's startup scene. And Collabwriting is the best example of such underdogs, diamonds in the rough — now backed by Eastern Europe's greatest investors and a team able to move mountains to conquer an industry that has no clear winners yet.
It's history in the making and history just checked in at How to Web Conference 2023!' How To Web's CEO Alexandru Agatinei tells ITKeyMedia.
The Big Winner
As for Collabwriting's history, it has a fairly humble span as of now. The startup was founded in 2021 by Sandra Idjoski (CEO) and Ivan Ralic (CTO). The two had been working together for five years and have a shared experience of building Teodesk, a SaaS that enabled the next level of collaboration for enterprise clients.
'The conviction to build Collabwriting came from my work in content marketing. Before founding a startup, I was a PR and marketing coordinator for nationwide NGO projects and led a marketing team of a startup for 3 and a half years, ensuring their growth through content marketing. A lot of online research went into this and I just couldn't find a tool that was helping me manage my workflow in a proper way,' Ms Idjoski shares.
Collabwriting is a browser extension that makes it seamless to capture and organize information on the go. Wherever a user finds text online, with Collabwriting they can create a highlight, leave a comment, and add it to your research topic – as simple as marking up a paragraph in MS Word or Google Docs.
'Audio and video are coming soon.' Ms Idjoski promises.
The Winning Qualities
The investment-prize of EUR 880K was syndicated by renowned European investment firms, including Credo Ventures, Fortech Investments, SeedBlink, SMOK Ventures, Fiedler Capital, Startup Wise Guys, and Underline Ventures, joined by a company of angel investors.
We live in a world with too much online noise and Sandra, Ivan and their team create order in chaos by building a product that juggles multiple sources of data. We're excited to see how Collabwriting can change the way we do effective research and analyze diverse data.

– Bogdan Iordache, General Partner at Underline Ventures
We liked CollabWriting because they have an energetic team and at the same time, solve a problem that we've experienced ourselves. While there are solutions for storing information found in research, collaborating around it is still an issue and an increasing one at a time when content and brand are becoming even more important.

– Valentin Filip, Managing Director at Fortech Investments
From my point of view Collabwriting are the worthiest winner because they are the startup which demonstrated a strong value proposition which they were able to clearly present, and the founders demonstrated the vision and ability to execute in the most convincing way.

– Ondrej Bartos, General Partner at Credo Ventures
Collabwriting is directly aligned with the future of work. In a world where online collaboration is key, this tool boosts productivity and creativity for international teams. Their strong, persevering founders have demonstrated a clear vision and capability to lead in a growing market filled with startups, and I think this made them the winners of this year's How to Web.

– Mircea Ghiță, Country Director Romania at SeedBlink
The Runners-Up
Other finalist startups were ClientZen (Romania), Vaqat (Polonia), RepsMate (Romania), Salesforge (Lithuania), and Bluedot (Ukraine).
'We didn't get to see all the pitches on the first day, as we were having meetings, but we feel like all the teams that presented in the top 6 have a very strong business case behind them.
SalesForge seems like an incredible asset for sales teams acquiring new clients, while both ClientZen and RepsMate seem like go-to tools to keep those users happy. And we can definitely see ourselves using services like Bluedot to help keep our meeting notes in check and Vaqut to outsource parts of operational work that will pile on as we grow,' Ms Idjoski comments.
The Winner's Plans
As for the winner's prize, Collabwriting plans on splitting the funds between growing the team and marketing and sales efforts. The long-term goal is to transform the service from a collaboration tool to a full-fledged knowledge management platform connecting past and current knowledge of organizations.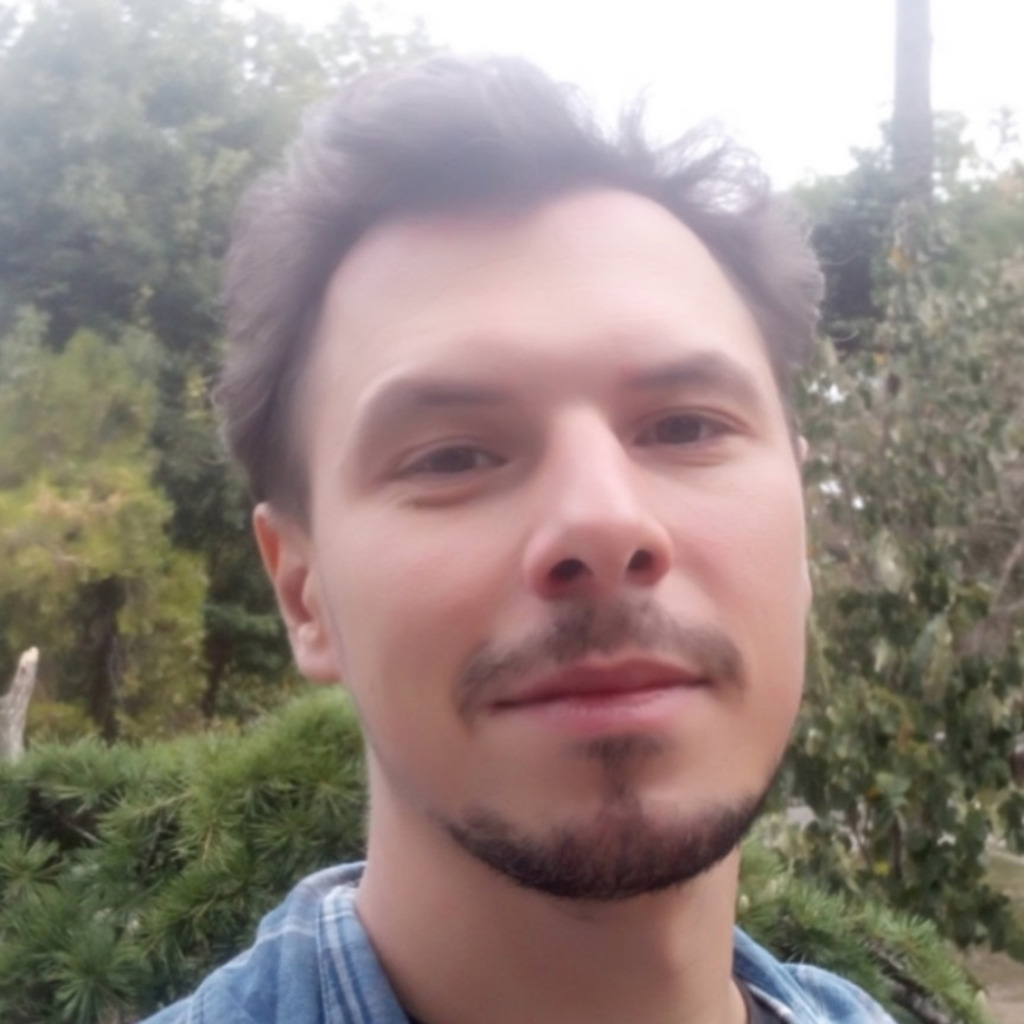 Kostiantyn is a freelance writer from Crimea but based in Lviv. He loves writing about IT and high tech because those topics are always upbeat and he's an inherent optimist!