The idea, knowledge, and determination are the keys to success. Mark Zuckerberg created a virtual community of friends, and Travis Kalanick proposed a "car sharing" platform linking drivers and passengers. This is how Facebook and Uber, two world's most spectacular startups began.  None of them would have any chance to succeed though if the idea didn't have the support of the programmers and marketing specialists. The success and failure of many startups are determined by this cooperation. Where can the specialists required for developing a startup be found?  ReaktorX is a Polish pre-accelerating program which claims to be the place.
ReaktorX is a response to the needs of the market. In Poland there is money for investment – the state alone is ready to spend over 3 million PLN per startup, but there are no startups out there to take it. The reason is the lack of knowledge and skill to create the whole product. This is because an idea is not enough for a startup to launch.
"In Poland and the Central-Eastern Europe, there is a surplus of specialists who lack soft skills required in business to research the market and sell effectively. Despite the availability of excellent programmers, the product management fails." Borys Musielak, co-founder of ReaktorX explains. "These are the questions we want to focus on our program so that everyone who graduates from it avoids the most common mistakes in the initial stages of their business. We hope that the participation in ReaktorX will help the young entrepreneurs and will speed up their start."
The first release of the program selected ten startups.  For almost two months, startups will participate in meetings with mentors, experienced entrepreneurs and workshops with experts including Marcin Borecki, a partner in Hedgehog Fund, Regional Head at Microsoft, Bartek Pucek, Head of Mobile & Digital Projects in Onet, Sebastian Grzesik, Project & Program Manager in Nowa Era and Kamila Sidor the founder of Geek Girls Carrots. ReaktorX program will give the startup leaders an opportunity to create business plans and deliver a sales pitch. There will also be some networking sessions and marketing, PR and legal lectures to attend.
The ReaktorX's goal is to help young entrepreneurs evaluate their ideas and gain the tools and knowledge required for the idea to take shape. Borys Musielak emphasized that the participating startups have been selected due to their growth potential or ability to benefit the most from the sessions.
"We are happy that there were some startups connected with education." Sebastian Grzesik from Nowa Era, the main partner of ReaktorX explains. "Being present in the field of technological innovation, space where the most interesting ideas are born is a conscious choice of Nowa Era. The pre-accelerator, as well as the selected startups, support the general development of children and youth."
Selected startups at ReaktorX
Andino: a platform to compare insurance offers online to optimize your insurance policies and options
cloud Turf: a VR startup, creating spaces where remote teams can collaborate while having a level of interaction on par with real life meetings.
Getline.in: a trust-based platform for lending and borrowing money, inspired by the sharing economy.
Dominika Podgorzak: "If you can't move, go to AppStore".
Sumthesun.com: a one-stop-shop for everything concerning renewable energy: information sources, a handy calculator, and way to connect with solar panel installers.
Evibrave.com: job marketplace for fintech and telecom industries with a built-in learning platform offering various courses.
PyClassroom: an EdTech startup offers a better way to teach kids programming.
BetterCoder: a startup dedicated for students and graduates that prepare them to find their first jobs as developers.
To know more about ReaktorX's startups, you can visit their website: http://reaktorx.com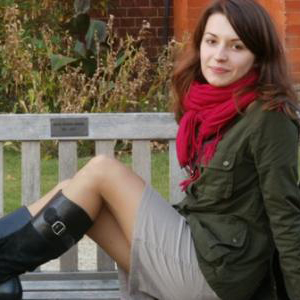 Anna is a passionate bilingual tech writer, geek and music lover.