Wikimedia, the company behind popular online encyclopedia Wikipedia, caused a stir in the online community when it announced it was planning to launch a commercial product – Wikimedia Enterprise – aimed at IT giants querying the encyclopedia, currently free of charge. ITKeyMedia caught up with Samantha Lien, senior communications manager at the Wikimedia Foundation, to delve deeper into what users and businesses can expect from the move.
Lien states Wikimedia has good working relationships with the major tech companies, that have been supportive of Wikimedia Enterprise's development since its early stages. "Several of them have actually requested we build something like this in the past", she declared.
Google for example displays excerpts from Wikipedia whenever you search for a well known person or company, as does Microsoft (Bing), Yahoo! or Yandex, while Apple's and Amazon's virtual assistants rely on the online encyclopedia to lookup answers online.


Google's entry on Google served via Wikipedia
Lien adds that the Big Tech * companies have supported Wikimedia for a number of years, through charity. But, "this product (Wikimedia Enterprise – editor's note) enables them to support the movement on an ongoing basis, in a way that provides a reliable, steady stream of support back to the commons."
* Big Tech is a name given to the largest IT companies in the US, Amazon, Apple, Facebook, Google, and Microsoft. They are also referred to as the Big Five or Big Four (which does not include Microsoft; not to be confused with the more established Big Four, used for the four largest accounting firms in the US – Deloitte, Ernst & Young, PricewaterhouseCoopers, and KPMG.)
Clarifications

Samantha Lien, senior communications manager, Wikimedia Foundation

---

"We are not creating an enhanced service offering for those who pay, but rather tailoring existing services to customer needs."

---

"None of the contractual agreements will be exclusive."

---

"The system of freely-provided database dumps and APIs remains in place and continues to be supported and freely available to everyone."

---

"Wikimedia Enterprise will not replace our need to be funded by reader donations."
Asked about the pricing model and functionalities of the API (programming interface – software that allows an external application to "talk" to Wikipedia – editor's note), Lien stated that the data available through Wikimedia Enterprise will be the same one as currently available through their free offering, thus companies that pay will not get access to an enhanced service, but rather a custom-made interface to cater to their needs. "That being said, the data will be packaged in a consistent, machine-readable format that makes it easier for enterprise customers to reuse", she complemented.
Though not giving a direct answer, Lien suggested that Wikimedia is working on a payment model that takes into account qualitative research undertaken to learn potential customers' needs and Wikimedia's values, while "factoring in things like the volume of content that's reused, for example."
At the moment, it is not certain how much revenue the enterprise product has the potential to generate, she revealed. But one thing is clear, says Lien, "this will not replace our need to be funded by reader donations; in accordance with the Wikimedia Enterprise operating principle of financial independence, no less than 70% of the Wikimedia Foundation's revenues will always come from donations and grants."
Contractual agreements will not be exclusive, meaning no one would be locked out from accessing the same service, according to Wikimedia's representative. "By providing a product available for any customer, the Wikimedia Enterprise API makes a level playing field for smaller businesses wishing to use Wikimedia content in their services, but which do not have the internal resources of their larger competitors to do the necessary data conversions", she explains.
A Deeper Look
Wikimedia anticipates their initial customer base for the commercial offering will consist of large content reusers, which have product/ service/ system requirements that go beyond what Wikipedia is currently providing for free.
The options currently available for content reusers are:
A raw "firehose" of updates: every edit that is ever made to Wikipedia and other Wikimedia projects in real time, and
A "snapshot" (database dump) of the state of the whole project, provided every two weeks.
"Wikimedia Enterprise will provide new tools for serving content on a cadence that works best for each customer, which often falls somewhere between the firehose and a snapshot", describes Lien, adding that customers will have the option of signing SLAs (Service Level Agreements) that will guarantee parameters such as uptime, customer service support, and "other unique needs for high volume content reusers".
She highlighted that users will always be able to freely access the database dumps and APIs once the enterprise product is launched.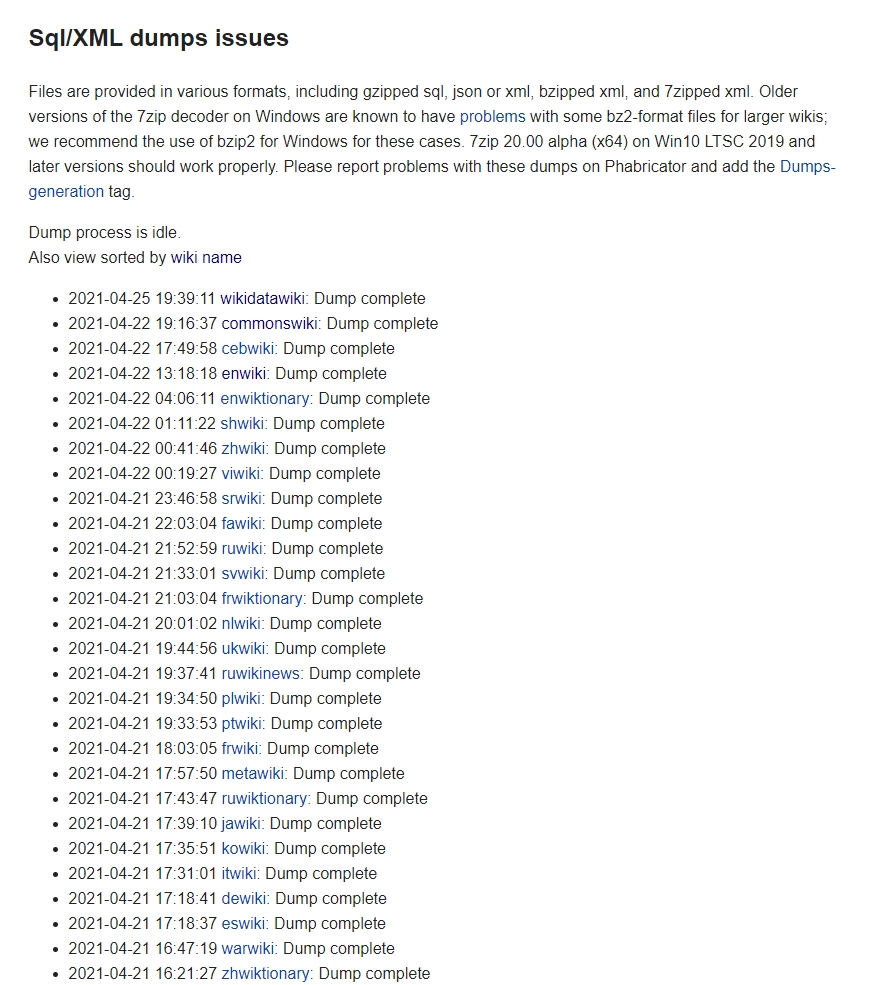 The currently available Wikipedia database dumps
Alexander Gornyi from startupoftheday.ru, who recently wrote about Wikipedia, considers it will be extremely difficult for Wikimedia to create a viable paid service, considering they will still guarantee free full access.
"«Full for free» is a hard-to-beat bet. Let's assume the Big Four will each pay Wikipedia 5 million USD yearly. It seems like it would be a great success for the enterprise product, roughly 20% of Wikimedia expenses, something like a potential maximum for the secondary revenue stream. Make it 40 instead of 20, and it will already be close to the primary revenue stream", he told ITKeyMedia, adding that such an amount would be almost insignificant for companies like Google or Amazon. "In another world with a real commercial Wikipedia, they would pay much more", he argues.
My bet is they will pay. Not because they really need it, but for good PR and GR (Public Relations and Government Relations – editor's note). It's like saying «Governments, look, we do not exploit society, we pay full price for what we use».

— Alexander Gornyi, investor and co-founder of United Investors
Looking Back; and Forward
Asked how far back in time the idea of a commercial product arose, Lien pointed out that the Wikimedia Foundation started offering paid data services shortly after its inception, providing feeds to enable third-parties to host their own local databases. The service was closed to new customers in 2010 and the service was finally decommissioned in 2014, mostly due to lack of maintenance.
"Conversations revisiting large-scale data services picked up again in 2015 and 2016 within our community and the Foundation, as part of our movement strategy process – the global consultation to define Wikimedia's future by 2030. The idea for an Enterprise-like product was put forward as part of two of the final recommendations from the movement strategy process. We began developing Wikimedia Enterprise in earnest in 2020", she clarifies.
Currently, two full time staff members are working on Wikimedia Enterprise, with additional support from contractors.
Wikipedia heavily relies on a community of volunteer contributors, known as Wikipedians. The English language version of the encyclopedia has almost 140,000 active Wikipedians as of April 2021, although the total number of registered accounts surpasses 41 million. Given the rapid evolution of Artificial Intelligence (AI) – which has already spawned "robots" that can write editorials for newspapers -, would it be inevitable for machine learning models to successfully take over editing of the wikis? Difficult to predict, but Lien believes that AI will never replace humans.
"At Wikimedia, we see AI tools as an aid (…) We use machine learning models today to provide assistance to editors, so they can focus on the types of tasks that humans do best. We don't see AI as a replacement for Wikipedia's crowdsourced, human-led contributor model."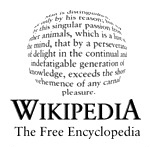 Wikipedia's logo and website in late 2002, as captured by the Wayback Machine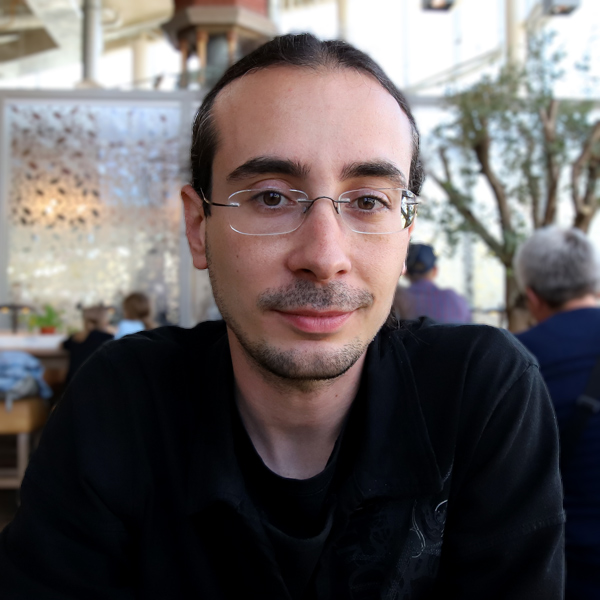 Sabin Popescu works as content editor, web designer/ developer and occasionally graphic designer for various companies and institutions across Eastern Europe and was an IT journalist for Romania's leading business daily, Ziarul Financiar.