Fairown has offices in Estonia, Latvia, Lithuania, Denmark, Sweden, Norway, and is currently expanding into Finland, Poland, Germany, and the UK
The startup secured over 4 million EUR in a seed round led by the early-stage branch of Commerzbank
Fairown is making the push for circular economy by providing a platform that allows its clients to manage their entire subscriptions lifecycle
After raising 4.2 million EUR at the beginning of November 2021, Estonian fintech Fairown is looking to expand its operation across the entire continent.
"We plan to grow geographically by adding new markets in central Europe (…), but we are aiming to cover all of the EU", Hendrik Roosna, CEO and co-founder of Fairown, told ITKeyMedia.
The startup currently operates in the Baltics (Estonia, Latvia, Lithuania) and Nordics (Denmark, Sweden, Norway) and, according to the information listed on their website, is in the process of expanding to Germany and the UK. "Soon we will be adding Poland and Finland", complemented Roosna.
A Subscription Platform to Manage… Subscriptions
The startup facilitates what they call circular economy or a circular business model, in an attempt to reduce waste, essentially providing a SaaS (software-as-a-service) platform that allows companies to manage their product/ services subscription model, as well as the renewal process. What kind of subscriptions? Basically anything from electronics/ IT equipment to lawnmowers to fashion items. Indeed, handbags as a service is a thing, and so is furniture as a service. "In addition to consumer electronics, we have more exciting use cases coming, like fashion as a service, watch as a service, etc.", explained Roosna.
The platform is designed to manage the entire subscription lifecycle: financing, packaging, pricing, billing, shipping, tracking, and, according to Fairown, clients can see results within five weeks.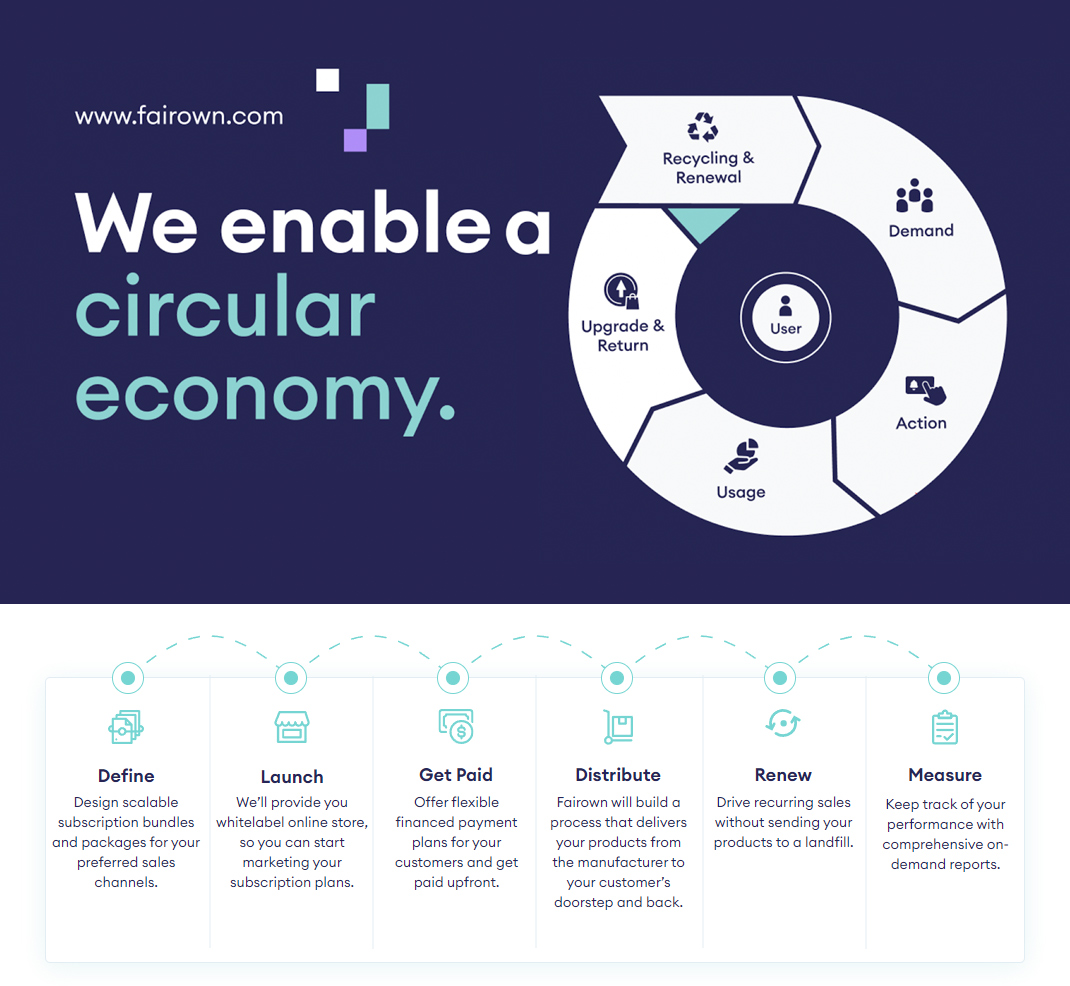 Fairown step-by-step
Though Roosna was reluctant to provide information about the pricing model, Fairown's clients consider it a long-term investment. Among the startup's biggest clients are powertools giant STIHL, online store Komplett, and AVAD, Apple's authorised distributor in the Baltics.
Benjamin Junghans, Director of STIHL Digital, told ITKeyMedia their subscription offerings attracted new customer groups that they can engage with on a longer-term, but also allowed the company to show its interest in establishing circular business models. "Beside the robotic lawn mowers, we see potential for other products and product-bundles to be offered as subscription with or without service", he added.
What would a specific STIHL scenario look like? For example, the end-client could purchase a lawn mower as a subscription over spring and summer (as opposed to paying at least 1,000 EUR one-time to own the device). Once winter is approaching, STIHL's partners pick it up for maintenance and winter storage, which are already included in the package. Upon renewal next year, the client could have the option of upgrading to a newer/ better model.
Junghans feels that Fairown is unique in bringing together OEMs (Original Equipment Manufacturer – editor's note), their dealers, and financing partners – "This is a perfect match for STIHL's sales approach, which strongly depends on dealers who can provide service close to the customer."
We see Fairown as an enabling champion of circular economy in Europe and the USA, both for B2B and B2C.

— Benjamin Junghans, Director of STIHL Digital
4.2 million EUR Seed Round
STIHL Digital, the venture capital branch of STIHL, backed a recent 4.2 million EUR funding round for Fairown, which was led by Commerzbank Group (through main incubator, its R&D unit), and primeCROWD.
Junghans recalls Roosna pitched him Fairown's subscription platform two years ago. "After two full seasons of testing the solution in Denmark, Sweden, and Norway, we're convinced about the potential, and grabbed the chance to invest alongside main incubator and PrimeCrowd, who both have significant experience in fintech", he explained.
Roosna is again elusive, stating that Commerzbank read about Fairown in Forbes and wanted to make an investment with "environmental impact". "One thing leads to another, and now we are working together", he said.
One thing is certain – the startup's CEO has no plans for an exit any time soon – "We are on a mission to enable a circular economy. We are just getting started. The world is consuming 1 trillion USD worth of technology every year in a very non-sustainable way."
No, we do not have an exit strategy. We are on a mission to enable a circular economy. We are just getting started.

— Hendrik Roosna, co-founder and CEO of Fairown
The Nordic Countries Are the Pioneers
But how should brands convince fans of 'pay once every few years to own your product' to switch to a subscription-based model? Roosna believes it is quite easy and sums it up in one sentence: "We are designing subscription plans that are good deals and also provide for a secure and sustainable renewal process – they need to be so much better than alternatives that it just makes sense, and of course, without any «strings attached»."
Both him and Junghans agree that out of all the markets, Scandinavia seems to be among the most willing to make the switch. "The Nordics and Baltics are definitely regions which are quite open to new ways of owning and financing", said Junghans, adding that he expects the trend will take over the B2B segment as well.
Fairown was founded in 2018 by Hendrik Roosna – who is also behind Upgraded, a platform similar to Fairown, but dedicated to Apple products -, and Taivo Türnpu, the startup's CTO, who owns another fintech, RingIT, providing custom software engineering services.
The company has a team of 16 people and is constantly looking to hire, "especially software engineers", says Roosna.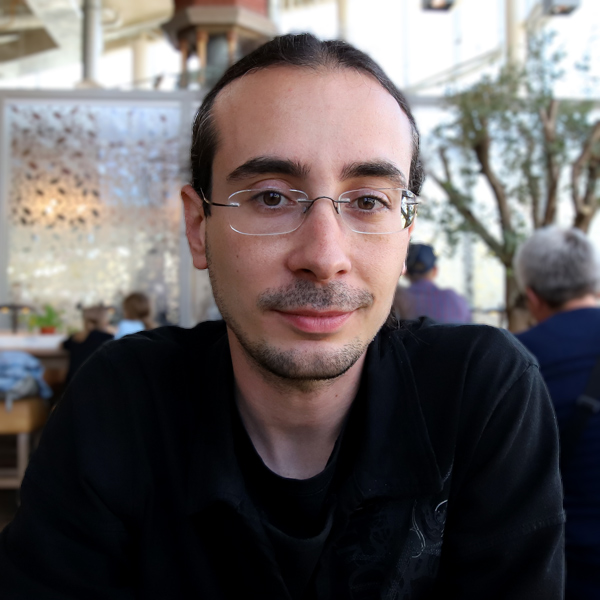 Sabin Popescu works as content editor, web designer/ developer and occasionally graphic designer for various companies and institutions across Eastern Europe and was an IT journalist for Romania's leading business daily, Ziarul Financiar.