Wolves Summit 2023 once again covered a wide variety of topics during its three days, May 23-25

Recession, budget management, and alternative investment became one of the focal topics

The speakers from the media world shared enthusiasm about the opportunities of the media for equity model in Europe and CEE in particular
On May 23-25, Wolves Summit returned to Wroclaw with yet another top event of the season in CEE Tech. Once again, Wrocław Congress Center opened its doors to founders, investors, alongside innovation and tech enthusiasts of all sorts from all over CEE and beyond.
The span of three days allowed Wolves Summit 2023 to cover a broad array of topics in its agenda – from lessons learned during Ukraine's turmoil to the new challenges across various industries. In view of the ongoing recession, budget management in 2023 naturally became one of the focal topics. This topic is closely connected to alternative investment methods.
One of the alternative investment methods that is already popular in many parts of the world and is now gaining momentum in CEE is media for equity. Mediaforgrowth's founder and CEO Diana Florescu spoke about it at this year's EU-Startups Summit. ITKeyMedia follows up on this speech and spotlights Wolves Summit's panel discussion on media companies' opportunities with the startup ecosystem.
This time, Ms Florescu hosted the panel discussion between esteemed speakers from the media world:
Intro: Transformation of the Media and Digital VS. 'Traditional' Marketing
Ms Florescu began by reminding that, irrespective of one's job title or industry, everyone gets exposed to the media every day and most probably impacts one's industry. Before inviting the speakers on stage, she gave a bit of context of the media for equity venture model. This model isn't very popular in Poland, but startups looking to fundraise, as well as media companies looking to optimize their inventory, should keep it in mind.
According to Ms Florescu's numbers, during their growth stage, companies on average spend 30% ( some cases up to 2/3) of their revenue on marketing, and 70% of that goes to digital marketing, mainly to social media, search engines, and – most recently – video advertising. This market is increasingly dominated by big players like Google, Amazon, and Meta, which pushes other publishers – such as Buzzfeed, MTV News, or Vice – out of the market.
'It is quite clear that the media industry is going through a lot of change. A lot of media companies are going through formidable transformation, facing a lot of threat from those giants,' Ms Florescu admitted.
Meanwhile, most new and aspiring companies and brands begin their marketing campaigns with digital marketing. If they are doing well, they reach a point where the digital channels exhaust their potential and can no longer match the needs of the company, and the ROI decreases. Then, the company has to think beyond digital channels. Ms Florescu mentioned over 600 new startups advertising on TV in 2020 in the UK.
The problem is that digital advertising channels are easy to test and the company doesn't need a lot of capital to get started, whereas an advertising campaign on TV requires not only significantly more capital, but also specific expertise. This may have not been a problem a year or two ago when additional fundraising was easier. Today, however, capital deployment is at a low, which is especially felt by later-stage companies.
Further, Ms Florescu pointed at the media companies facing the mentioned threat on the one hand and the growth-stage startups in need of advertising campaigns on the other hand. Media capital fills both these gaps. Thus, startups can amplify their reach and accumulate experience of cooperating with a large company. As for media companies, they get access to a new set of advertising customers.
Current Transformation of Media in the Context of Its Evolution
With the foreword out of the way, the host asked the speakers to briefly share their thoughts about the mentioned transformation that the media is undergoing. As the most experienced speaker in the group, Mr Taraporewalla witnessed many changes that the industry had to undergo over the years. Beginning his career in the print media, he eventually turned his eye toward digital media as early as in 1995. He recalled how traditional media were trying to grapple with the digital transformation as the landscape was changing significantly. To incorporate into the new digitizing world, the Times Group began to look at digital startups as future advertisers.
Today – according to Mr Taraporewalla – digital marketing became extremely expensive in terms of customer acquisition. In this situation, new companies are looking around in search of other possible opportunities.
Ms Zurkowska pointed out that the mentioned challenge is part of the bigger challenge that digital transformation brings. Hence, it needs to be looked at not only from the media perspective but also from the consumer perspective. After all the adaptation processes, Warner builds itself as a media so as to provide from its consumer and respond to their needs in the traditional understanding. At the same time, Warner's new products followed the trends and the consumption changes. For Ms Zurkowska, the biggest challenge (and a big opportunity) is to use the technology shift in the best way possible, responding to the consumer demand, and be ahead of the competition at it.
RTL AdAlliance started with a mission to build a powerhouse that could compete with the likes of Google and Amazon. For Mr Hakel, challenges as such are themselves a market trend as companies, local and global, always have to adapt. As for now, Mr Hakel named the consolidation of players the big challenge of today as the mentioned juggernaut occupy about 50% of digital advertising globally. RTL AdAlliance was started about 20 years ago and managed to secure its position on the market early on. Mr Hakel noticed that the hunger for content was never so big, but users rarely focus on one piece of content, fluently switching the channels.
Tapping into the Dormant Media for Equity Opportunities
Moving on to the opportunities, Ms Zurkowska told that Warner continues to cooperate with startups extensively through its venture arms. For example, the scope of opportunities is enormous for everything that has to do with data, especially today. Ms Zurkowska admitted that Warner cooperates with startups in many areas and levels of operation on a daily basis.
As for media for equity, Ms Zurkowska commented that Warner did have a few interesting experiences in Poland, even though the method isn't very popular in the region and the inventory is small. Hence, the media companies have to explore these opportunities together to see what both parties can get out of it.
The Times Group is one of the biggest media capital investors in the world. Ms Taraporewalla continued that the rise of fake news leads people to trust printed media better than the digital ones. When startups overlook traditional media ad campaigns, they miss this trust and cannot go after customers decisively. To address this need, a media company can come in to help with the marketing and at the same time benefit from exposure in the 'dormant' niche.
RTL Group is among Europe's biggest broadcasters. According to Mr Hakel, it became like this by following trends and often leading them. One of the most topical trends today is the shift of streaming services from subscription-based to ad-based. Other trends include the print media exploring the video industry, SMBs' first steps in mass media, including addressable TV, and retail media's booming popularity.
RTL AdAlliance's place in this is the one-stop shop providing the advertiser with simple access to curated content of legacy media and creating added value as a partner. 'It's a highly consultative approach. We take their hand and together create the trust. We give them the easy way,' Mr Hakel summed up.
B2B and 'Traditional' Advertising
Mr Taraporewalla added that even though a lot of startups are B2B, they require advertising campaigns as much as their B2C colleagues. He is convinced that a large media partner can offer a B2B startup a much deeper understanding of a category in terms of reaching customers
Ms Zurkowska agreed and returned to the basic question of establishing the target customer when beginning to partner with a startup, be it B2C or B2B. This is the basis to build the strategy. Talking specifically about the B2B sector, the potential new opportunities can likely be scaled internationally.
'This is possibly a new era of cooperation because partnership is the key element of the growth,' Ms Zurkowska concluded.
Wrapping up with his vision of what's next, Mr Taraporewalla shared his opinion that Europe has more opportunities for the development of the media for equity model than the US. Ms Zurkowska added that Poland in particular has huge untapped potential for the development of this model, and what needs to be done in order for it to happen is the realization of what the involved parties can achieve together. 'Traditional media are not traditional anymore.'
You are welcome to watch this panel discussion in full here.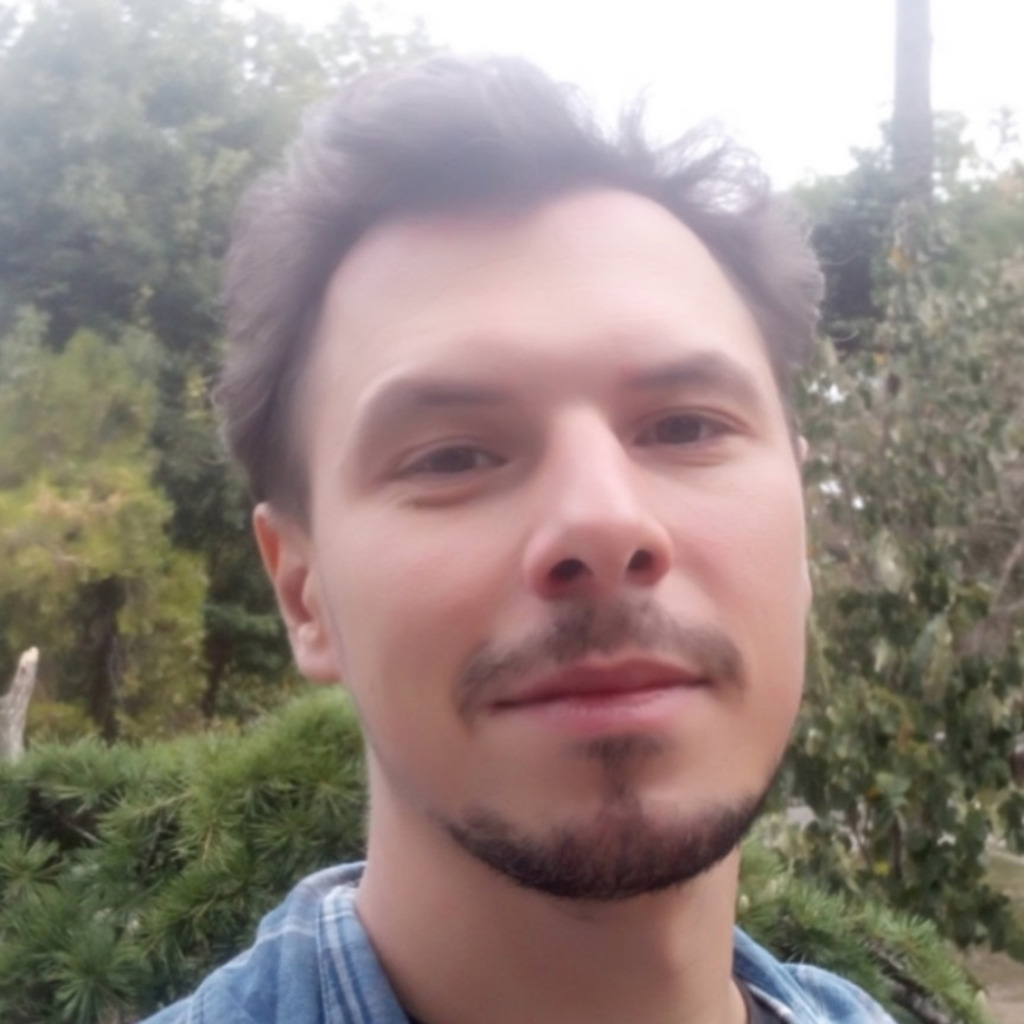 Kostiantyn is a freelance writer from Crimea but based in Lviv. He loves writing about IT and high tech because those topics are always upbeat and he's an inherent optimist!