Highlights of the first quarter of 2021:

53 

million EUR invested capital

93 

startups funded

65 

funds involved

-2.5% 

value of transactions (YoY)

+40.3% 

number of transactions (YoY)
Polish startups have raised more money in Q1 2021 than in any given full year ranging between 2010 and 2018, according to a report published by PFR Ventures and Inovo Venture Partners.
In the first three months of the year, a total of 65 funds invested 53 million EUR of capital in 93 companies. While the total value is slightly lower than the first quarter of 2020 (58 million EUR), it surpasses the yearly totals recorded throughout most of the past decade and paves the way for future growth.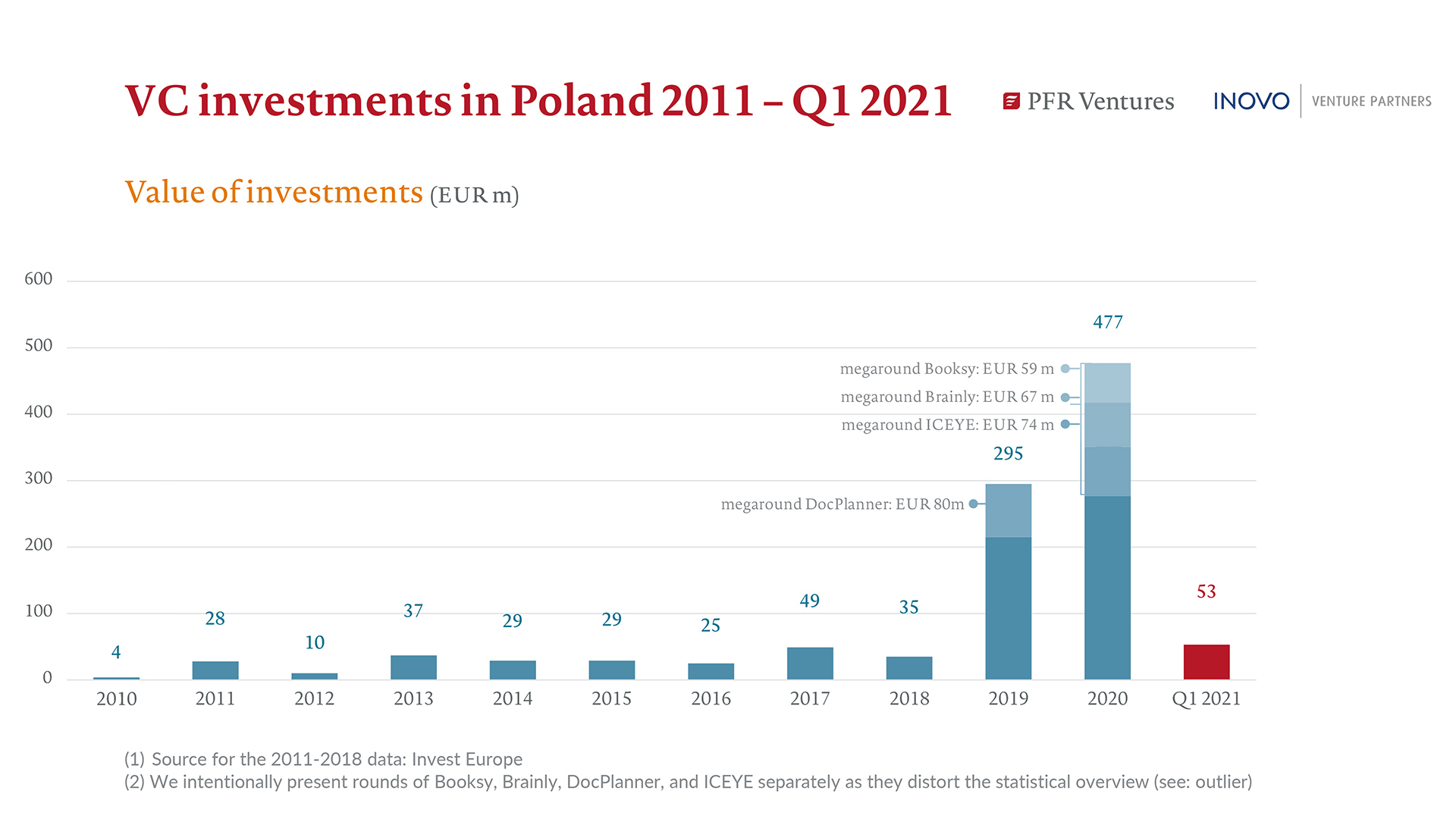 Total value of VC investments in the Polish market in the last 10 years
Note: Image compiled using data from the Q1 2021 Report and the 2020 Report
"We expect long-term growth, even if the overall value of VC investments in Poland in 2021 won't be significantly higher than in 2020. We are still at an early stage of the ecosystem, but we have a huge potential in terms of the number of startups", Andrzej Daniluk told ITKeyMedia. Daniluk is an investment analyst at PFR Ventures and one of the authors of the report.
Let's have a closer look at the figures:
Q1 2019
2019
Q1 2020
2020
Q1 2021
Value of investments
(mln EUR)
26
161
58
276
53
Number of transactions
41
269
58
276
94
Average transaction value
(mln EUR)
0.6
0.75
0.9
0.88
0.6
Source: PFR Ventures and Inovo Venture Partners Report
The quarterly number of transactions is steadily increasing (+40% year-on-year), however the invested capital is not keeping up, in fact the value has dropped a bit, thus pushing the average transaction value down (-2.5% YoY).
As it is still young, the Polish VC market is dominated by pre-seed and seed investments, explains Daniluk. "In the last quarter, they have accounted for 88 out of 94 rounds. The average value of an early-stage investment usually stays at the same level, so it's the later-stage rounds that make the difference. We only observe a couple of them every quarter and they can impact the average transaction value for the whole market."
Cross-border Investors
International funds have become increasingly interested in Polish startups. 2020 saw three large 50+ million EUR investments, making up 42% of the year's total, including Booksy's 59 million EUR round led by Cat Rock Capital (US), with participation from ENERN (Czechia) and Piton Capital (UK); Brainly raised 67 million EUR from American investors Learn Capital and General Catalyst. In 2019, US giant Goldman Sachs and UK-based One Peak Partners led an 80 million EUR round for DocPlanner.
2019
2020
Q1 2021
Number of transactions
Polish VC
254
270
84
International VC
15
54
10
Value of transactions
Polish VC
37%
52%
65%
International VC
63%
48%
35%
Source: PFR Ventures and Inovo Venture Partners Report
Daniliuk anticipates two different trends with regard to international funds: "We expect them to invest at even earlier stages. On the other hand, we have witnessed dozens of startups raising pre-seed and seed rounds, so we also expect to see more later-stage investments in the upcoming years", he added.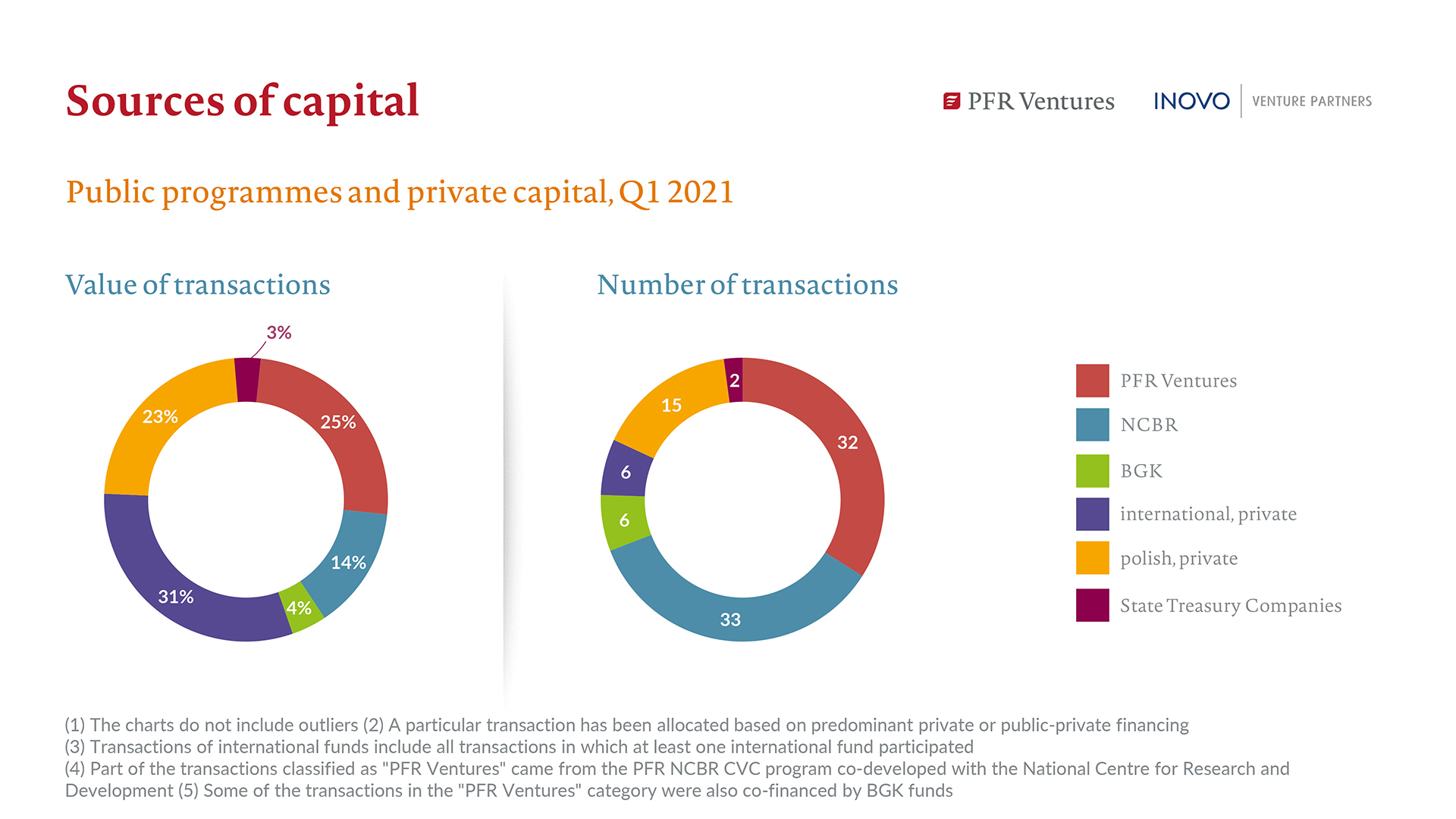 Sources of capital for Polish market VC investments in Q1 2021
Q1 Highlights: Airly
Polish-US startup Airly, which is developing AI AI-powered air quality monitoring solutions, is featured under the "Most Interesting Deals" section of PFR and Inovo's report. Backed by high-profile names such as Richard Branson, Ronald Cohen, Markus Villig, Ragnar Sass or Wojciech Burkot, the startup raised 3.3 million USD (approximately 2.7 million EUR) in March 2021, after a pre-seed round of 2 million USD (1.7 million EUR) in late 2020 and previous investments of 1.1 million USD (0.9 million EUR).
---
Read more about Airly's sensors, online maps, and mobile apps in a recent interview published by ITKeyMedia.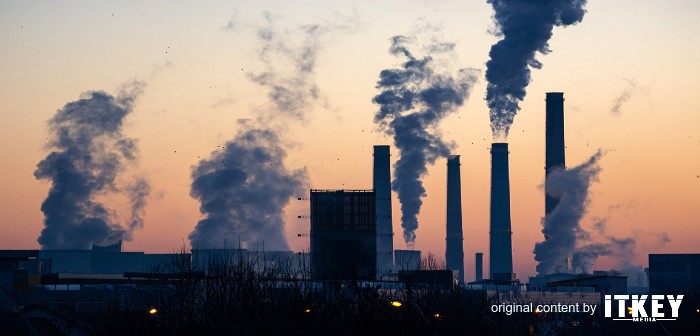 Backed by Richard Branson and Ronald Cohen, Airly is Ready to Scale AI-driven Air Quality Measurement Sensors
---
The largest transactions during the first quarter of the year did not surpass 5 million EUR and only three of them accounted for Series A.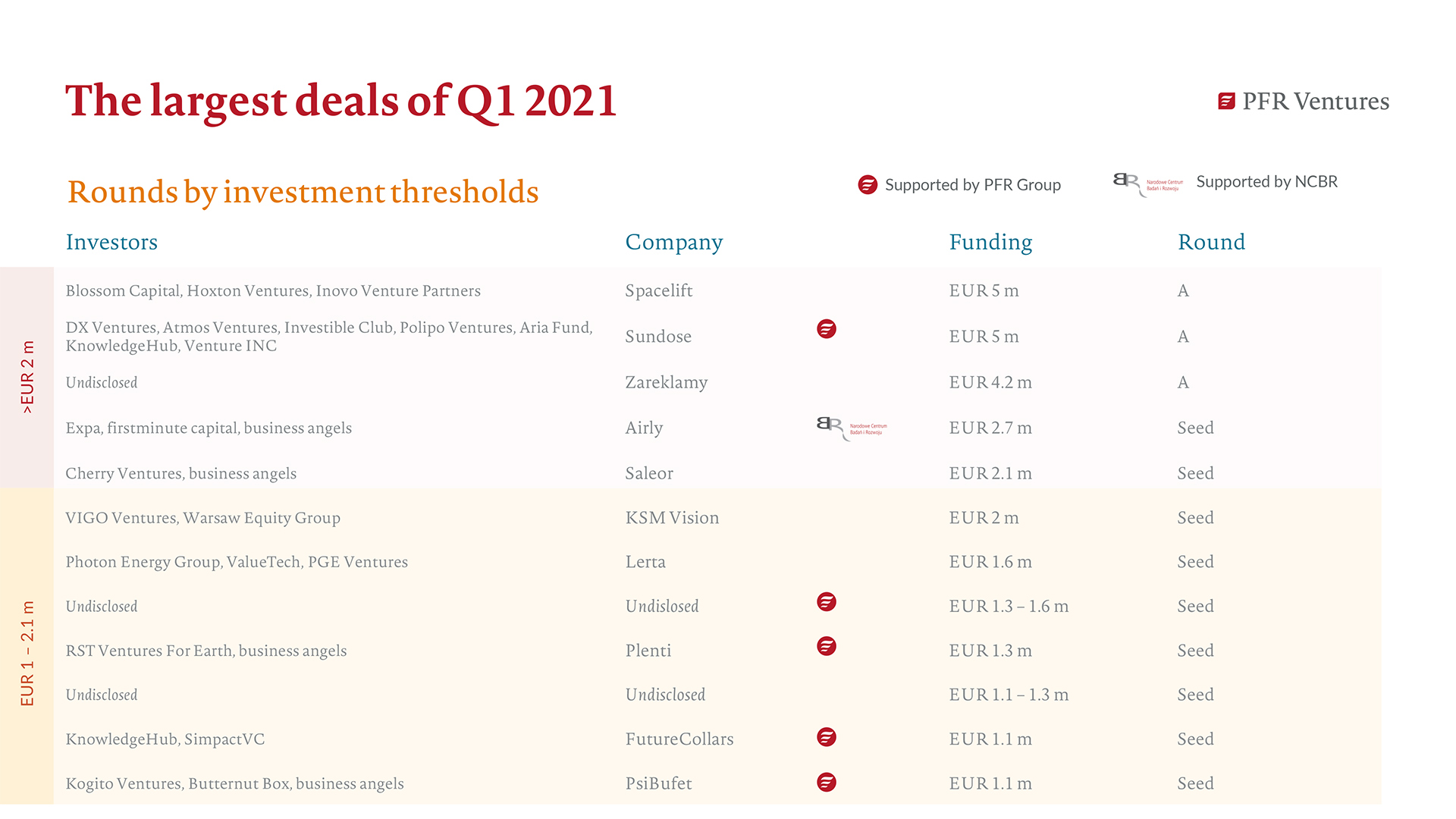 The largest transactions on the Polish VC market in Q1 2021
590 million EUR in Assets
PFR Ventures invests in venture capital funds, making it "a fund of funds manager", according to the company. They have a portfolio of 55 funds, which have invested in 372 companies. With 2.5 billion PLN (approximately 549 million EUR) under management, their portfolio includes names such as Atmos Ventures, Avia Capital, Cofounder Zone, Innovation Nest, Movens Capital, Smok Ventures, Tar Heel Capital Pathfinder.
In Q1 2021, PFR-backed funds account for 34% of the total number of transactions; in terms of value, the cut is 25%.
Inovo Venture Partners manages 200 million PLN (44 million EUR) in assets, and focuses on Late Seed and Series A investments in Poland and Central and Eastern Europe. The fund has invested in 18 tech startups, including Booksy and Spacelift, and has plans for another 15 in the next few years.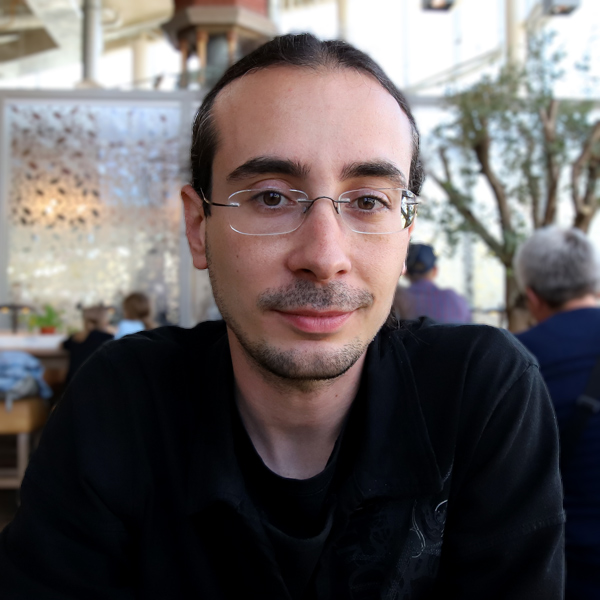 Sabin Popescu works as content editor, web designer/ developer and occasionally graphic designer for various companies and institutions across Eastern Europe and was an IT journalist for Romania's leading business daily, Ziarul Financiar.