Due to the COVID-19 outbreak, some enterprises offer complimentary access to its services for startups.

Have a look at what we think are the most valuable offers for you to keep on moving forward despite today's challenges. 

We are delivering our top 10 in two parts. Here is Part Two. Link to Part One.
Try to tap "covid-19 for free" in your browser, as hundreds of offers from everywhere in the world will sprinkle on you. Thanks to the contribution of Ashley Lowes and Sarah Mattina from JetBlue Technology Venture, COVID-19: Startup Resources & Insights, we decided to highlight our top 10 relief resources and programs for startups globally today. 
Monday.com supports NGOs working to fight the coronavirus outbreak.
The company offers a cloud-based Work OS, where teams create workflow apps in minutes to run their processes, projects, and everyday work. 
'We are offering free and complete use of our platform to any non-profit organization working to fight the coronavirus outbreak. We will also provide you with the support you need to get the platform up and running quickly and efficiently. Please reach out to us if your non-profit organization is interested in using monday.com for this purpose.'
The platform's features include: 
customizable workflow templates to manage anything your way, 

time tracking to meet important deadlines, 

automation to eliminate manual work, 

dashboards to gain valuable insights and know where things stand at a glance, 

integrations with popular tools and apps to streamline processes. 
To find out more, click here.
Thinkific supports government and non-profit organizations.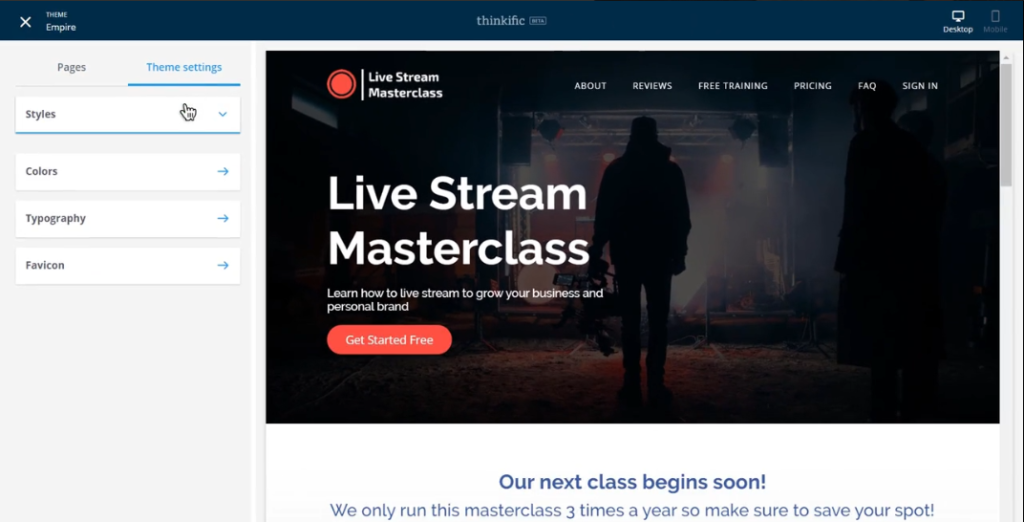 Thinkific is a software platform that enables entrepreneurs to create, market, sell, and deliver their own online courses.
Due to the COVID-19 ongoing outbreak, the Vancouver-based company offers:
For all government and non-profit organizations working in public health on this issue, they offer free use of the platform and complimentary advanced support to help convert your training materials into engaging content.

For all schools in districts that have been forced to close due to the crisis, Thinkific offers complimentary advanced support and expedited services to get set up on the platform as quickly as possible.

For all conferences that have been canceled due to travel restrictions, they offer complimentary advanced support and the creation of a custom work plan to quickly get your event online.

For all users, Thinkific is monitoring site capacity closely and expanding servers and support staff as needed to handle the expected influx of traffic.
To find out more about the company's other offers, click here.
Free access to the advanced Hangouts Meet features.
Hangouts Meet is rolling out free access to the advanced video-conferencing capabilities to all G Suite and G Suite for Education customers globally including: 
Larger meetings, for up to 250 participants per call.

Live streaming for up to 100,000 viewers within a domain.

The ability to record meetings and save them to Google Drive.
These features are typically available in the Enterprise edition of G Suite and in G Suite Enterprise for Education, and will be available at no additional cost to all customers until July 1, 2020. 
To get started, click here.  If you need help, visit the help center page.
Neurum Health is giving access to its digital mental health platform, Clara, for the next 3 months.
Neurum is a digital wellness platform to empower the user to be his best self and create a happier and healthier workplace.
The company offers free access for the next three months to its digital mental health platform, Clara.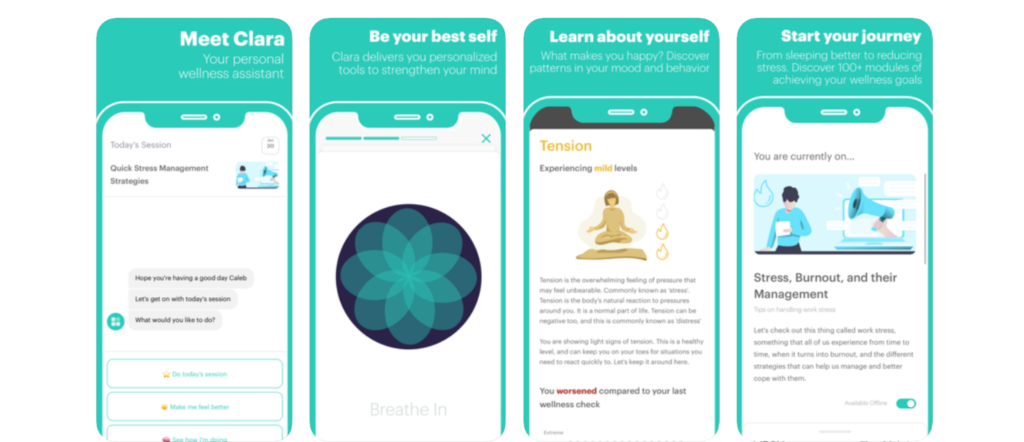 Clara is smart personal wellness assistance. "She" can help you:
identify factors affecting your wellness,

delivers tools and techniques to help you cope with challenges in a conversational way. 
Clara learns about you and which techniques work for you. Clara's Learning System learns from your behavior through HealthKit and offers passive screening and pro-active support.
Key features:
Intelligent Mood Tracking and Journaling.

Mental wellness exercises and tools.

Personal Dashboard to discover behavioral health and mood insights.

Safe and un-targetable tools to share workplace factors affecting your wellness.
To try Clara for free for 3 months, DM Neurum Health Co-Founder Megan Lam on LinkedIn.
Gnowbe Learn offers free pandemic related programs.
Gnowbe Learn is a library of specially designed Microlearning Courses geared perfectly towards career progression and personal development.
Due to the Covid-19 pandemic, you can access two courses for free:
Infection Control and Prevention 101.

This course is designed to equip and update the public with the knowledge and skills in infection control and prevention.

Pandemic: Business As Usual.

This program is designed for company employees who are appointed to implement Business Continuity measures for their company during a virus outbreak.
Both programs imply: 
Offline Access

Lifetime Access via Mobile and Web

Digital Certificate shareable on LinkedIn

.
To find out more, click here.