London- and Tallinn-based investment platform Lightyear currently has 11 employees, most of them recruited from Revolut, Robinhood and (Transfer)Wise
Their app, which will only charge for foreign exchanges exceeding 3000 GBP per month, is set to launch in Q3 2021 in the UK
Lightyear raised 1.5 million USD in Pre-Seed from investors involved with (Transfer)Wise, Skype, and Pipedrive
With a recent 1.5 million USD (1.26 million EUR) Pre-Seed round, investment platform Lightyear plans to triple its number of employees in the next few months and to expand its operation in Europe.
"We're currently at 11 people, and we'll likely triple our headcount quite soon", Martin Sokk, co-founder and CEO of Lightyear, told ITKeyMedia. "We're looking to invest in people, mainly. We've built an amazing scratch team, and want to continue", he adds.
At the moment, Lightyear has 3 vacancies listed on their website and Sokk says they are looking for people to work in the engineering, growth and design departments.
Founded mid-2020, the London- and Tallinn-based startup recruited its first people from already established fintech names such as Revolut, Robinhood and TransferWise (now Wise) – Sokk and fellow co-founder Mihkel Aamer, working in Wise together for over four years.
From (Transfer)Wise to Skype to Pipedrive
In fact, Lightyear's round was led by one of Wise's co-founders, Taavet Hinrikus, who partnered up in April this year with Sten Tamkivi, one of Teleport's co-founders, to create an investment firm.
Other big names joined the list of investors, including Jaan Tallinn, co-founder of Skype, Wander Rutgers, former president of competitor Robinhood (its UK subsidiary), and Ott Kaukver, who has an exit from Pipedrive.
"Most things in our lives are available at the tap of a button (…), yet access to global financial markets is still murky and expensive. The potential here to open up investing for everyone, much further than just their local markets, is very exciting. Giving everybody access to the best deal when it comes to their money is in my DNA, so I'm excited to support Lightyear on this mission", Taavet Hinrikus, declared for ITKeyMedia.
Giving everybody access to the best deal when it comes to their money is in my DNA, so I'm excited to support Lightyear on this mission.

— Taavet Hinrikus, co-founder and CEO of Wise
Almost 0 Fees
On the other hand, Freya's approach when decided whether or not to invest is based on several key pillars:
Lightyear will essentially be an investment app, set to launch in the third quarter of 2021, according to Sokk, with a web-based version to follow. The app aims to simplify investing, offering users the ability to go global – with a strong focus on US equities -, and boast several appealing features, including:
no trading fees;
no account fees;
no foreign exchange (FX) fees for volumes under 3,000 GBP (approximately 3,491 EUR) per month – otherwise a 0.35% commission applies;
multi-currency account;
access to 1,500 stocks;
fractional shares;
stock metrics.
"Our whole proposition centres around access and not limiting people with unnecessary barriers or fees", comments Sokk, referring to the first bullet points. He says that while monetisation is important for any business, it will not be the focus of Lightyear's first year of operation.
We will be looking at launching a premium subscription model which gives paying customers access to more data and more sophisticated tools or features.

— Martin Sokk, co-founder and CEO of Lightyear
Probably the most relevant point with regard to their background at TransferWise, continues Sokk, are the multi-currency accounts, which will allow users to avoid eroding their earnings with too many currency exchanges.
"Our competitors offer different models, where customers have to go through FX for every transaction and those fees are hidden within the flow; others have limits on how many free trades you get", he added.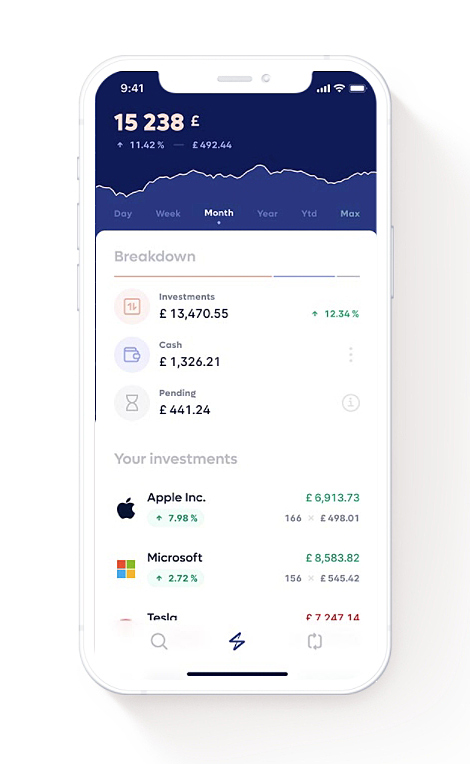 Screenshot of the Lightyear app
Lightyear's stocks portfolio includes mostly US equities, as it is what customers are asking for the most, explains Sokk. But there will be options from Europe and Asia, such as AB InBev, Alibaba, AstraZeneca, Barclays, Royal Dutch Shell, Tencent, Toyota, and Vodafone.
Expansion Plans
After the UK roll out, Lightyear will be setting its sights on expanding across Europe, states Sokk, without offering any specific details regarding potential markets or a timeline. "Our mission is to bring Lightyear to the whole of Europe, but we have to start somewhere! The UK is one of the biggest fintech hubs in the world, so it's a great place to start our journey."
Like for many other startups, the idea for Lightyear sparked out of frustration with the existing options on the market. After meeting for a coffee to catch up, Sokk and Aamer discussed how they had to use multiple platforms for different investment products in order to get the best outcome, the high fees and hidden costs, and came to a conclusion: "investing in Europe is still broken". So they decided to build their own.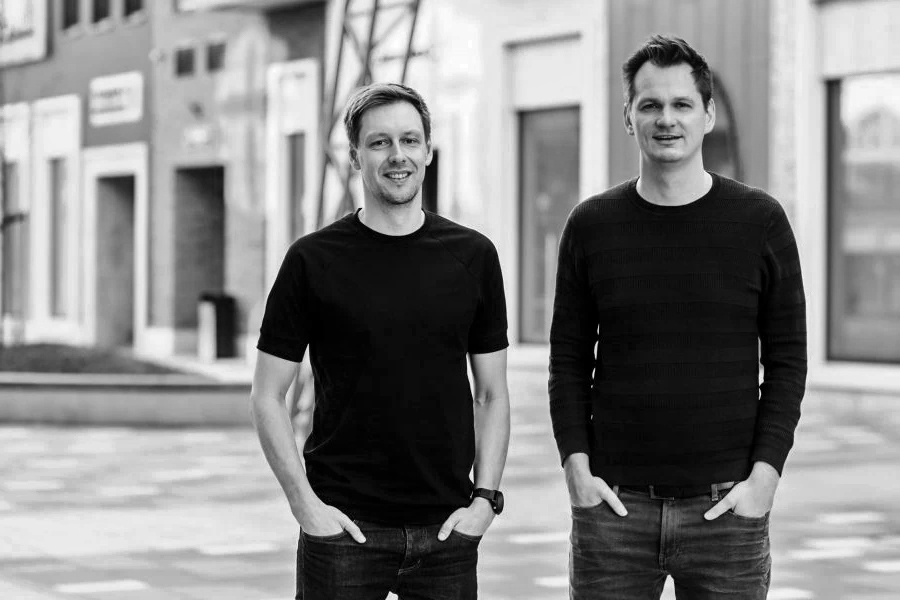 Lightyear co-founders Martin Sokk (left) and Mihkel Aamer (right)
However, Lightyear does not want to be perceived as just a trading app. "Trading is definitely a part of our product but we're not limiting ourselves to just being an app for traders. Our goal is to help everybody in Europe to invest and be exposed to economic growth", Sokk concluded.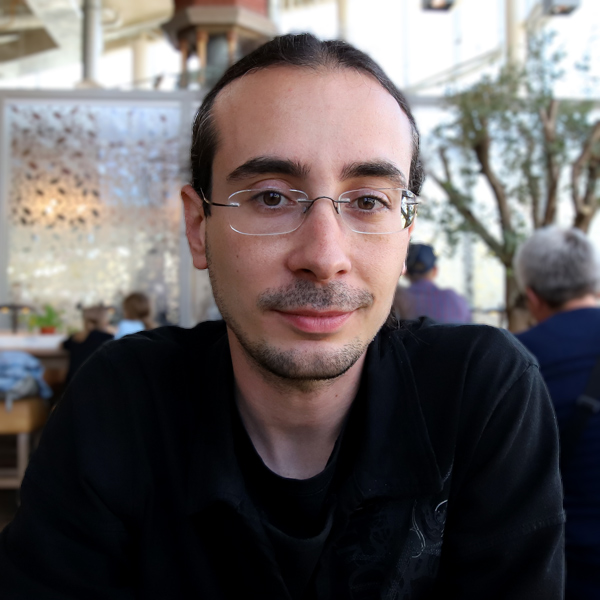 Sabin Popescu works as content editor, web designer/ developer and occasionally graphic designer for various companies and institutions across Eastern Europe and was an IT journalist for Romania's leading business daily, Ziarul Financiar.