Polish Agency of Industrial Development has announced 3D Zortrax Inventure a winner of the Good Design 2015 Contest. The Polish 3D printer won two awards: the best design award in the ''New Technologies" category and the Product of the Year prize.
On 22nd of October 2015, Zortrax, a Polish 3D printing manufacturer, walked off with two statuettes during the official "Good Design" award ceremony organized by the Agency of Industrial Development. The winning device, Zortrax Inventure 3D printer, grabbed the best design award in the ''New Technologies" category and the Product of the Year prize.
"Obtaining both universal and modern look was our priority," says the company in a blog post, "That's why we decided to go for simplicity and minimalistic looks that help to concentrate the attention on the core features of the product. We also wanted our product to be classy by giving the 3D printer the sleek finish and choosing black as the color of the casing and cartridges. The only colourful accent is the display that communicates different modes of the 3D printer by using particular colors. Thus, by implementing our preconceptions into life we were pretty sure that Inventure would match most of the contemporary spaces."
Indeed, Zortrax Inventure 3D printer is a state of the art device. It combines the quality of professional industrial machines with the perfect look, which is both universal and modern. Compact size, closed heated chamber, DSS system and Z-ULTRAT Plus in a form of cartridges are some of big advantages of the Zortrax Inventure 3D.
The company highlights that the prizes are double satisfying for them, as the Good Design 2015 statuettes were 3D printed on Zortrax M200 with the company's grey Z-HIPS – one of the top materials when it comes to durability and resistance parameters. Both Z-HiPS and Z-GLASS  were also nominated for the IWP prize in the category of "New Materials."
Organized by the Polish Agency of Industrial Development since 1993, The Good Design Contest aims to honor the best industrial designs in the following categories: house, work, public, service, new technologies, business design & packaging, new production materials.
"We are really happy to see the constant development of the Polish Industrial Design, in which process we can contribute to successfully. The contest shows the year's achievement in the area of design, stresses its necessity and highlights the need of smart innovations in everyday life," adds Zortrax team and the designer of the Inventure 3D printer -Rafał Tomasiak.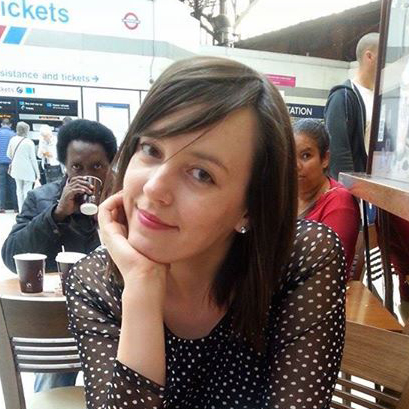 Emilia is an experienced editor, gifted wordsmith, a professional translator, but first of all, an avid reader.