On September 4, Novotel Kievskaya in Moscow will host the Conference Tech for Real Estate Market representatives, organized by IM Events with the support of the Impress Media Publishing House.
СreTech is a platform for discussion of the most advanced solutions and innovative trends in the development of the real estate market. Experts and market leaders will be able to exchange experience and discuss the most urgent and pressing issues, find solutions for further development.
During the conference participants will learn:
What happens in the field of technological development of commercial real estate?
Is it profitable to invest in innovation?
What are the advantages of automation of commercial real estate?
What innovative technologies are used in the market?
What technologies and solutions do world leaders bet on?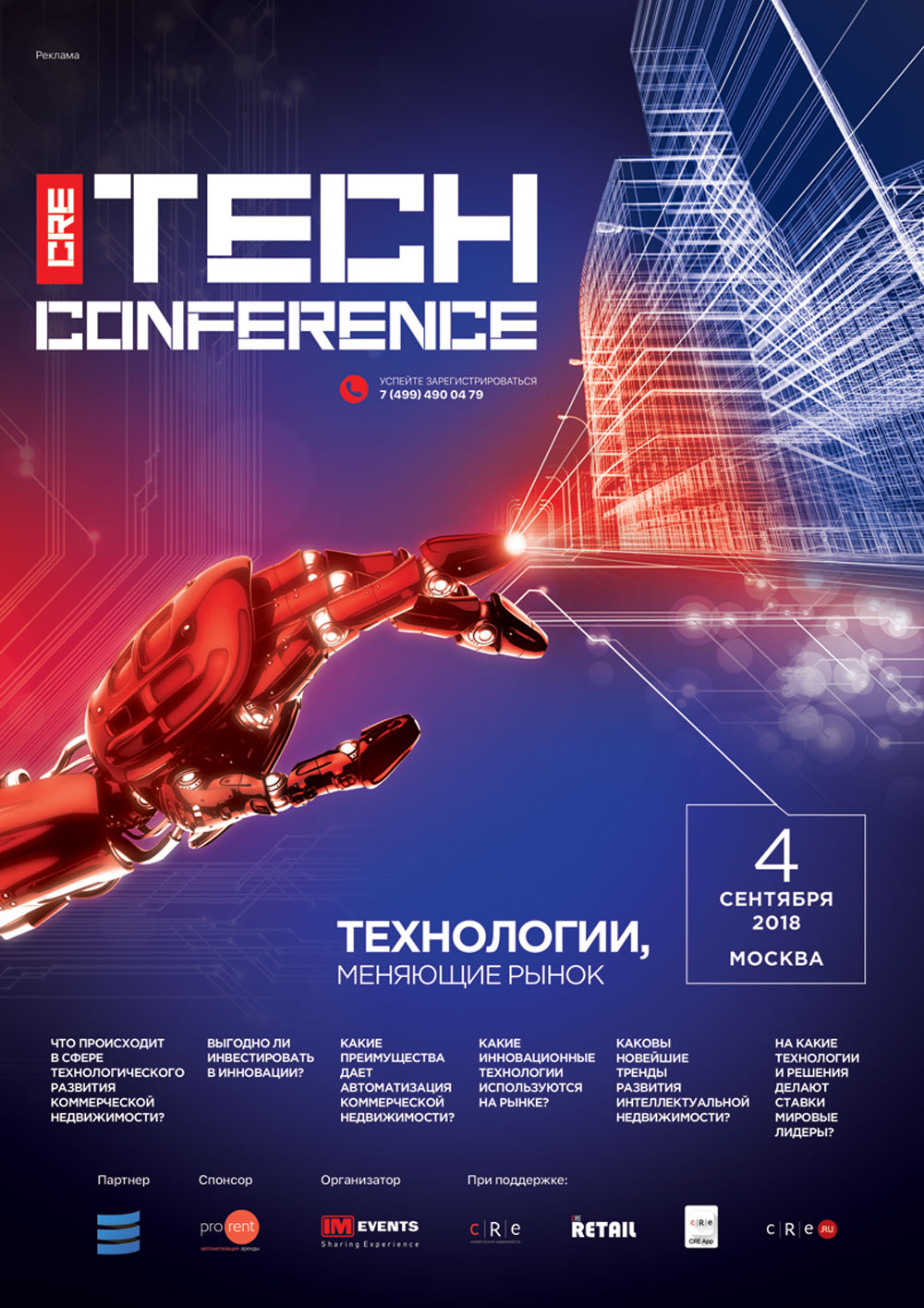 Agenda
09: 30 – 10: 00 Registration. Coffee break
10: 00 – 11: 30 Innovative technologies in real estate management:

Analytics of world practice. Trends. Ilya Suharnikov, Director of the Real Estate Consulting Department, EY
Innovative technologies in the development of the commercial real estate. Zakhar Valkov, Executive Director, Radius Group
Math Modeling. Reduce costs and increase comfort. Evgeny Teslya, General Director, EST Group
What new blocking technology brings to the real estate market. Stanislav Zhukov, Director for Investor Relations, Invest platform Thaler.One

11: 30-12: 00 Coffee break
12: 00-13: 30 Presentation of practical cases of application of the newest technologies:

Moderator: Kalitov Sergey, Executive Director, UK Zeppelin
1. Clever lighting. Phillips
2. Modern trends in equipping office spaces. The concept of "Smart Office" Rustam Girfanov, Head of Multimedia Systems and Video Conferencing, "LANIT-Integration"
3. VR – As a sales tool. Andrey Ushakov, Development Manager, Biganto visual.

13: 30-14: 30 Lunch
14: 30-16: 00 Effective solutions for working with client threads:

1. Analytical platform, working on neural networks. Boldyrev Sergey, ATF Media.
2. The system Pro.rent. Effective practice of working with tenants. Yevgeny Fomin, Managing Director of BC "Aurora", Tyumen, Founder of "pro.rent".
3. Adoption of management decisions based on the study of visitor behavior. Alexander Ragozin, BrainSoft.
4. Forecasting prices and demand for rental of the commercial real estate on the basis of analysis of large data. Natalya Polkovnikova, Head of New Directions, Global Innovation Labs LLC (USA).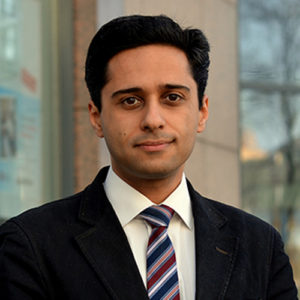 Former CEO of ITKeyMedia / Deserted:)