For the second year in a row, Zortrax 3D printer wins the Top Printer award in 'Plug 'n' Play' Category
Zortrax M200 has been chosen the best 3D printer in the "Plug 'n' Play" category by 3D Hubs, a Netherlands-based resource center for 3D printer owners and users.  It's the second year in a row Zortrax walks off with this award, this time with the overall rate being 9.0 out of 10 and 98% user recommendation. Let's not forget that the 'Plug 'n' Play' award is based on the verified users' opinions on the selected 3D printer. Zortrax M200 3D printer was mainly recognized for its reliability – some users claimed 60 hours prints free from failures.
"Getting the top place in the "Plug 'n' Play" category confirms our belief, that we've succeeded in making our 3D printers as intuitive and user-friendly as they could be. That simply shows the device is a perfect tool for the beginners and provides great convenience and almost hands-free 3D printing process to the more advanced ones as well," says Zortrax in their official blog.
3D Hubs is a massive network gathering the biggest number of users from all around the world. The Amsterdam-based 3D printing community consists of owners, students and those who simply need 3D prints. The idea that led the 3D Hubs was quite simple in its nature, yet became ingenuous – to link the potential suppliers and their clients from the local area and facilitate the purchase of customized 3D prints. Since this concept has sprung into life, the number of 3D printers grew to 12,000 3D located across 150 countries – all of them in the hands of the 3D Hubs members.
"We see a great opportunity and benefit in our users feedback, thanks to the constant collecting of information and trying to put them into life. The 2015 was in fact a year of improvements, updates and awaited product launches. The 3D Printers Guide 2016 stating that "the company actively listens to user needs with consistent software updates and new material options". Such statements make us more than glad, as we know that you appreciate our work. Your interaction and the power to make changes in our products, make us know that we play for the same team," stresses Zortrax.
The annual 3D Printer Guide issued by 3D Hubs investigates the following parameters: ease-of-use, print quality, build quality, reliability, failure rate, community, customer service, running expenses, openness, software, and value. The printers are arranged in five different categories: Enthusiast 3D Printers, Plug-n-Play 3D Printers, Kit/DIY 3D Printers, Budget 3D Printers and 3D Resin Printers.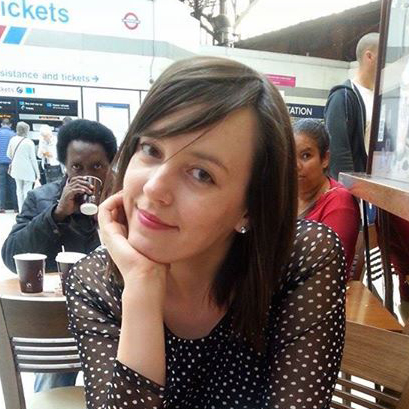 Emilia is an experienced editor, gifted wordsmith, a professional translator, but first of all, an avid reader.