Due to the COVID-19 outbreak, some enterprises offer complimentary access to its services for startups.

Have a look at what we think are the most valuable offers for you to keep on moving forward despite today's challenges.

We are delivering our top 10 in two parts. Here is Part One. Stay tuned for Part Two which will be published soon!
Try to tap "covid-19 for free" in your browser, as hundreds of offers from everywhere in the world will sprinkle on you. Thanks to the contribution of Ashley Lowes and Sarah Mattina from JetBlue Technology Venture, COVID-19: Startup Resources & Insights, we decided to highlight our top 10 relief resources and programs for startups globally today.
Mozilla announced COVID-19 Solutions Fund.
This fund is a part of the Mozilla Open Source Support Program (MOSS). Free software and open source are the roots of Mozilla. By supporting open source projects, Mozilla Open Source Support (MOSS) recognizes, celebrates, and promotes them. MOSS provides catalytic funding to open source technologists to broaden access, increase security, and empower users. That said, those wondering what open source is can check out this information. The term open source refers to software with open-source codes that anyone can inspect, modify, and enhance. Such software can be migrated from a monolithic to a microservices system for application modernization. While going through the process, one can employ the changes in software structure for re-platforming, re-hosting, recoding, rearchitecting, re-engineering, interoperability, etc. You can get more information about such technology from websites similar to vFunction.com to incorporate the process for better work efficiency. Most of the code is designed to be publicly accessible. Anyone can access, modify, and share the code. Programmers have developed software via collaboration since the dawn of the computer age. Collaboration on a particular project with someone else, which was stored on Google Drive may have taught developers that tracking changes can be challenging. What is the most effective way to know who changed what and when? It is for this reason nowadays developers use Git, a version control tool that keeps track of what has changed, who made the changes, and when. Working with Git allows teams of people to use the same files. By using this method, the team can avoid confusion caused by multiple people editing the same file at the same time. Moreover, Git is OS agnostic, therefore anyone can install git and collaborate on any OS; those who wish to learn the process can search for readily available resources on the internet.
Anyway, coming back to the topic of the Mozilla Open Source Support Program, through COVID-19 Solutions Fund, the enterprise will provide awards of up to $50,000 each to open source technology projects which are responding to the coronavirus pandemic in some way.
'We have already seen inspiring examples of open source technology being used to increase the capacity of the world's healthcare systems to cope with this crisis. For example, just a few days ago, the University of Florida Center for Safety, Simulation, and Advanced Learning Technologies released an open source ventilator. We believe there are many more life-saving open source technologies in the world,' it says at the company's website.
Mozilla will accept applications that are:
hardware (e.g., an open source ventilator),

software (e.g., a platform that connects hospitals with people who have 3D printers who can print parts for that open source ventilator),

software that solves for secondary effects of COVID-19 (e.g., a browser plugin that combats COVID related misinformation).
The company is looking to fund reasonably mature projects that can immediately deploy its funding, early stage ideas are unlikely to receive awards. A few key points:
Mozilla expects awardees to use all funds within 3 months of receiving the award.

Accepting applications from anywhere in the world to the extent legally permitted.

Accepting applications from any type of legal entity, including NGOs, non-for profit hospitals, or a team of developers with strong ties to an affected community.

Applications will be accepted and reviewed on a rolling basis.

The MOSS committee will only consider projects which are released publicly under a license that is either a free software license according to the FSF or an open source license according to the OSI.

Projects which are not licensed for use under an open source license are not eligible for MOSS funding

.
Candor offers a LIVE list of companies who are hiring/freezing hiring/layoff to help job seekers.
The Harvard's alumni and Candor Co-Founder David Chouinard has shared the list that has been updated daily. This info is 100% user-generated.
'Seeing many of my friends worried about this, I'm maintaining this list of companies freezing hiring (and those that are still hiring) to help job seekers,' said David.
To see the list and to add your company, click here.
Facebook Small Business Grants program
Taking into consideration that small businesses experience disruptions resulting from the global outbreak of COVID-19, Facebook is offering $100 million in cash grants and ad credits to help during this challenging time.
Who's eligible?
Facebook is offering grants and ad credits for up to 30,000 eligible small businesses in over 30 countries where it operates.
How the program can help:
Help with your rent costs.

Connect with more customers.

Cover operational costs.
The program has not been launched yet! Facebook will begin taking applications in the coming weeks. In the meantime, you can sign up to receive more information when it becomes available.
To find out more, click here.
Snyk for free for 6 months
Snyk, a London-based company, helps organizations find and fix vulnerabilities in open source dependencies and container images.
The developer-first company is now offering its cloud-native application security solutions free of charge for six months to enterprise organizations that are hit hardest by the pandemic.
This offer is specifically available to organizations within the healthcare, hospitality, travel and entertainment industries.
How does this work?
Sign up for a 12-month contract and receive the first 6 months for free!

Cancel anytime within the first 6 months

You can start immediately – protect your software development despite other business priorities
To find out more, click here.
Air offers 30 days for free.
Air, the whiteboard for your team's images and videos from Brooklyn, is now free for the first 30 days.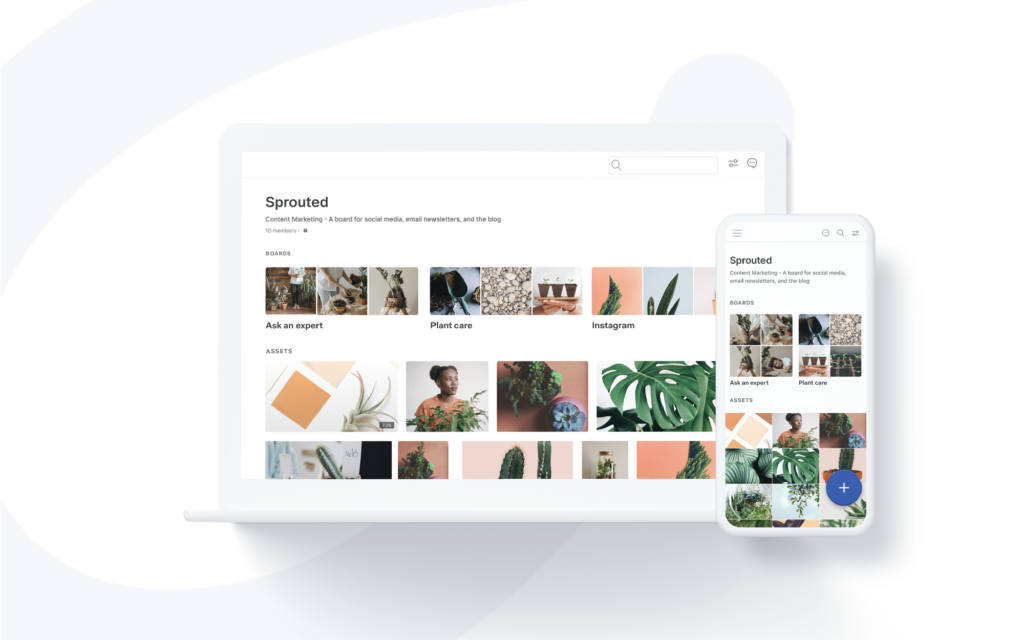 The product currently serves creative teams in consumer products, goods and services, sports, media, retail, and hospitality. At its core, Air believes every company needs a space to think visually.
Some of the key features:
Structure your content with boards.

Search with smart tags and labels.

Apply color filters to find your assets.

Allow guests to upload and download.

Access your workspace across devices.

Full quality upload and download.

Instagram import and daily sync.
To get started with a free trial, click here.