SeedBlink and Horváth & Partners published a comprehensive report about the CEE and EU startup ecosystem

Fintech, Mobility, and Enterprise SaaS remain the most attractive sectors as security and impact & sustainability are the fastest growers

The report's authors warn entrepreneurs to tread lightly in 2023, looking at the unclarity that it brings

Overall, the CEE startup ecosystem is expected to grow more mature by all measurements
Just before Christmas 2022, the famous Romanian co-investment platform SeedBlink summed up the year with its annual report. Unlike last year, however, SeedBlink decided to take a broader look at the startup ecosystem of the whole CEE and EU. For such a task, it enlisted help from the tech investment consultancy firm Horváth & Partners.
The Progress of Crowd Investment
SeedBlink itself had a quite productive year. Its biggest milestones included:
These are SeedBlink's decisive steps toward solidifying the platform's role as a major player CEE- and EU-wide. In this position, SeedBlink becomes one of the drivers of tech innovation.
'Europe is making significant steps toward a better entrepreneurial environment. The European Union simplified the crowd investment regulations in 2020, making startup funding more attractive for investors and founders. Founders raising rounds through platforms like SeedBlink now have a complete guideline on what information needs to be presented to investors and founders. On the other hand, investors have more secure conditions to diversify their portfolios of investments, having the possibility to invest smaller amounts,' SeedBlink's managing partner Andrei Dudoiu points out.
In the context of an accelerating digital transformation across all industries in all European countries, SeedBlink is building a well-informed pan-European community around technology innovators.
'People want to know how the world will evolve in the next ten years – an hour ahead of everyone else, if possible – and to be part of this change. We see a growing interest in cross-border investment,' SeedBlink's CEO Carmen Sebe adds.
In response to this interest, SeedBlink teamed up with Horváth & Partners to provide its community with actionable information on the latest trends in the CEE and EU startup ecosystem.
The Retaining Leaders and Runners-Up
In a nutshell, the 46-page report confirms how emerging Europe is overall in line with West European economies in terms of investment trends.
According to Mr Dudoiu, fintech, mobility, and enterprise SaaS are the three in which both Western and Eastern investors are most interested. That is in spite of the 59% decrease in Enterprise SaaS funding compared to 2021, mentioned in the report. 'It will likely keep growing until it reaches a fully developed and mature market from all perspectives,' he is convinced.
4x Increase in Security
As for the growing industries, the report states a four-fold increase in the security sector. One might suspect a connection between this trend and the Ukrainian conflict, but the experts beg to differ. According to Constantin Pelehra, senior project manager at Horváth & Partners, the connection to the ongoing war in Ukraine is not clear. This increase in funding is more likely connected to the specific development in the online security and identity verification subsectors.
'The increase in funding for startups in the security sector in CEE is mainly due to 2 startups: Veriff (100 million, series C) and Nord Security (100 million, Late VC). They both operate in the Cybersecurity sector (online security and identity verification subsectors),' the expert adds.
Mr Dudoiu adds that the COVID-19 pandemic caused a sharp increase in digital transformation, which enhanced the convergence of cyber and military power projection. In other words, organizations are eager to protect themselves, their systems, and their people from the unseen dangers that come with the accelerated digital transformations.
'Ransomware, data breaches, and malware attacks can cause huge damage both on an individual and larger scale – with geopolitical conflicts having newfound implications in the realm of cyber security. I think this industry will never be out of the radar, no matter the geopolitical context,' Mr Dudoiu shares.
Increased Interest in ImpactTech
Another industry that experienced dramatic growth is impact and sustainability. The report talks about 35% of European VCs focusing notably more on social and environmental impact and 11 impact startups becoming unicorns in 2022. One of Europe's newest climate tech venture capital firms, World Fund, recently received a EUR 50M investment from the EU's European Investment Fund (EIF).
'Money is available. Smart individuals will start to swarm in as a result of the combination of purpose and financial incentives. There is only one direction the industry is going in the long run – upward, without a doubt,' Mr Dudoiu confirms.
What Awaits Ukraine
Returning to Ukraine, the investor quotes Dealroom stating that Ukraine is home to 285,000+ IT professionals, over 2,000 startups, and hundreds of service providers and software development studios. These tech professionals have been working for Silicon Valley companies for quite a while and leveraged an excellent source of knowledge and expertise.
'Once the conflict is over, innovation and investment will help the nation through the necessary period of reconstruction. International businesses and investors are already pouring more money into Ukraine, and institutional investors from the CEE are opening additional funds there as well. Excellent tech workers from Ukraine have spent the last ten years working for Silicon Valley firms. They have a ton of knowledge, in my opinion, and the country's reconstruction will present them with rare possibilities,' Mr Dudoiu tells ITKeyMedia.
The Maturing CEE Ecosystem
Summing up the trends, the report's forecast is overall optimistic. More specifically, the CEE startup ecosystem is expected to grow more mature. A startup ecosystem's maturity can be measured, among other metrics, by the level of funding available to startups, including the number and size of funding rounds, as well as the overall value of funding raised by startups in the ecosystem.
'A mature startup ecosystem typically has a robust and diverse funding landscape, with a variety of sources of capital available to startups, including angel investors, venture capitalists, corporate investors, and government programs. Additionally, the average size of funding rounds and the total amount of funding raised by startups in the ecosystem can also be used to measure the maturity of the ecosystem. A mature ecosystem should have a high level of funding and high funding rounds values,' Mr Pelehra explains.
According to his numbers, the CEE investments show a further increase in the total value of fundings, reaching EUR 6.9B in 2022 (10.8% increase compared to 2021), representing a third consecutive year of growth. Series B, C, D, and E+ are not only increasing in value, but in the number of rounds as well (3x the number of rounds from 2020), and they are expected to represent 83% of the total volume of investments in 2022.
Other indicators of maturity include the level of innovation and creativity, the quality and quantity of startups, the strength of the talent pool, the quality of the infrastructure and services available to startups, and the level of collaboration and networking among ecosystem participants.
SeedBlink assesses an ecosystem's maturity using its level of funding, the number of ecosystem actors, and its network, all motivated by a shared thirst for innovation. Additionally, the diversity of startups on the market, as well as the degree of financial and investing literacy, also play a vital role. In Mr Dudoiu's estimation, CEE is at Level 3 of this Innovation Maturity Ecosystem mapping.
Uncertainty and Caution in 2023
Wrapping up, SeedBlink's speaker quotes another platform's partner, Bogdan Iordache from Underline Ventures, who outlined the pattern for 2023 in his recent comment for Sifted: '2023 will be the year of the unknown… Given the uncertainty, caution will probably be most venture investors' strategy, and the flow of capital will start slow and may pick up again by the end of the year. If you're a founder, it would be ideal not to need to fundraise in 2023. If you still do, start early (six months in advance) and prepare a plan B in case the fundraising takes longer or fails to materialize.'
SeedBlink's 46-page report on the state and progress of the CEE and EU startup ecosystem is a comprehensive brief look at 2022. Complemented with quotes and links, it is an invaluable source for a busy entrepreneur or investor in hectic and unclear times.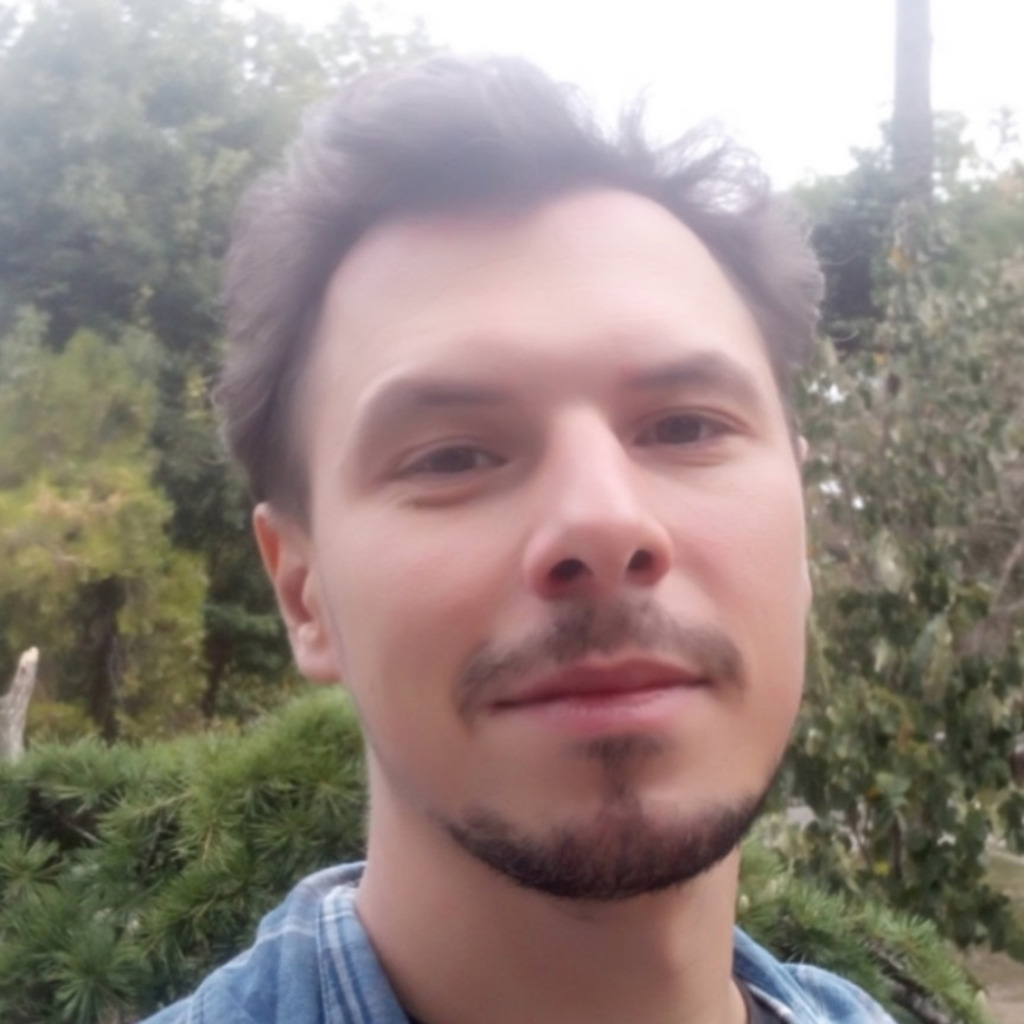 Kostiantyn is a freelance writer from Crimea but based in Lviv. He loves writing about IT and high tech because those topics are always upbeat and he's an inherent optimist!