SeedBlink presents Nimity – its proprietary SaaS for equity management.

It covers the needs of both entrepreneurs and investors.

Nimity is a one-stop shop for tracking all equity-related operations and

communication between entrepreneurs and investors.

It is also available for companies from outside SeedBlink's network.
SeedBlink, the famous Romanian crowd investment platform, continues to expand on all levels. Following the announcements of geographic expansions (to Italy and DACH), the platform also expands in terms of its product. To facilitate equity management for both startups and stakeholders, SeedBlink presents Nimity – its one-stop shop for handling cap table tracking, investor governance and communication, fundraising, and other crucial aspects.
Empowering Equity
SeedBlink was established in 2020 with the goal to empower retail investors, and ITKeyMedia has been following the platform's milestones closely. After cementing its position in Romania, SeedBlink made its first step toward becoming a Europe-wide player by opening subsidiary offices in Bulgaria and Greece, which became the company's first major step toward becoming a pan-European player. The next major steps were the acquisition of the Dutch co-investment platform Symbid to enter the Benelux markets, the ECSPR certification to provide the legal framework for EU-wide crowd investment, a strategic partnership with the Italian co-investment platform Doorway, and a series of partnerships with investors in the DACH region to gain a foothold in this region.
According to SeedBlink's numbers, the platform has as of now helped over 70,000 private investors invest EUR 60M+ in European tech startups. Platform users can invest as little as EUR 2.5K per ticket (or even EUR 1K with club subscription), but the exact minimal investment ticket is established individually by startups for their campaigns. SeedBlink's secondary market provides additional liquidity to the shares and has no minimum ticket size.
'Our mission is to grow equity ownership in Europe by simplifying access, management, and trading of early-stage companies' equity. We are building an efficient infrastructure, all things equity for individual stakeholders and institutions to collaborate and inspire companies that drive progress,' SeedBlink's CEO Carmen Sebe states.
Challenges and Benefits
The platform's vast experience in helping European startups to raise funds and manage their cap tables pointed at several key challenges that are common to all companies and stakeholders alike. SeedBlink's chief product and marketing officer Adriana Iordan points out that European founders need a more simplified fundraising process, understand the financing instruments and clauses implications from preference rights to anti-dilution provisions, understand the stakeholders and engage them, be able to have all information tracked and up to date for easier due diligence, have the ability to maintain a clean cap table while involving their early ambassadors, employees and business angels.
Same for stakeholders – investors, employees with options or shares, board members or advisors. They can appreciate the apparent benefit of an opportunity to view their portfolio at a click distance, having it centralized for this asset class, simple to access documentations, signatures needed, votes and decisions, have the evolution of the companies transparently tracked.
'Also, to be able to decide on building a diversified portfolio next to institutional investors, in various sectors and countries. And the options to sell and buy shares for this highly illiquid asset prior exit events. Many of us also have options and shares as employees or advisors in startups, we also need to have a transparent way to track its value and mechanics to maintain confidence and motivation. These are just some examples we encountered dealing with thousands of companies and equity owners,' Ms Iordan adds.
According to SeedBlink's speaker, the name 'Nimity' comes from 'equanimity,' which represents emotional stability and composure, especially in high-stress situations. This name is meant to embody the company's core values that concern providing a hassle-free equity management and financing platform for European companies and stakeholders. The goal is to enable them to easily own, manage, grow, and trade their equity.
Initially, Nimity is a web-based SaaS. It is a versatile platform with tailored views for both companies and stakeholders. It was originally geared towards financial services, simplifying digital investments in Europe, but the capabilities were expanded to help companies and investors track and gain insights into their equity.
For Companies: There are additional tools for cap table management, ESOP administration, company valuation, and compliance simplification. This streamlines the process of engaging stakeholders and employees.

For Stakeholders: Investors and employees can access dedicated portals to track their portfolios and communicate with companies privately.
The platform utilizes SeedBlink's infrastructure for primary and secondary transactions and aims to be an all-in-one platform that covers all aspects of equity management, including access to financing and liquidity. It helps to deal with the difficulty founders face in protecting their cap table while wanting to onboard their own community, advisors, and employees by providing simple processes and vehicles to simplify governance.
Employee and Customer Engagement
Nimity pays special attention to ESOP – employee stock option plans. Employees can access personalized portals through Nimity, enabling them to track the vesting process, value of their options, and other ESOP-related information. This is in line with the mission to increase equity ownership in Europe and make the value of equity more tangible for employees. One of the future ambitions is to extend access to liquidity for ESOP participants while their company remains private.
'Equity ownership is a catalyst for wealth creation and economic empowerment. When individuals have a stake in their businesses, they are more motivated, productive, and innovative,' SeedBlink's chairman of the board Radu Georgescu points out.
Additionally, SeedBlink's Nimity welcomes companies to transform their customers into stakeholders. More specifically, SeedBlink is leveraging a licensed infrastructure to create and manage syndicates easily, starting from deal rooms to investor verification, digital contracts and signatures, online payments, and post-investment engagement through reports, governance workflows, and community tools.
This way, Nimity enables companies to raise funds through their own network, including angels or clients, by aggregating smaller amounts into a single vehicle, providing a platform to manage this process. Naturally, companies have an opportunity to leverage SeedBlink and its partner networks if the investment thesis aligns. SeedBlink handles the legal and administrative services behind these pooling mechanisms digitally, simplifying the process of issuing and investing.
Added Support for All Startups
'As a founder, I am happy to witness SeedBlink's dedication to expand their support for early-stage companies beyond funding, towards a healthy equity management. A solution to help better navigate relations with stakeholders, employees and future investors is needed in Europe. Less admin work and transparent cap table are immediate benefits I got the chance to test,' Tudor Goicea, co-founder and CRO at Aqurate, one of SeedBlink's portfolio companies, shares.
Although Nimity is primarily meant for SeedBlink's (and Symbid's) networks, the platform can also be used independently. It is available to any company seeking to enhance its equity and stakeholder management, and it is also accessible to individual investors looking for an easy-to-use startup ownership portfolio tool.
The plan is to add more functions. As part of SeeedBlink's strategic partnership with Equidam, it has been announced that Nimity users will be able to enjoy the benefits of Equidam's automated and transparent startup valuation calculation as soon as this Autumn.
'I commend SeedBlink for their dedication to empowering equity access and management for founders, investors, and employees. I am looking forward to witnessing the impact it will have on the CEE ecosystem,' TechAngels Romania's president Marius Istrate states.
With Nimity, SeedBlink continues the ambition to democratize equity ownership in Europe, fostering a community where entrepreneurs, investors, and employees thrive together. 'As a company, we're architects of empowerment, driven by a mission to redefine the future of equity in Europe working together for a more equitable, prosperous tomorrow,' Ms Iordan sums up.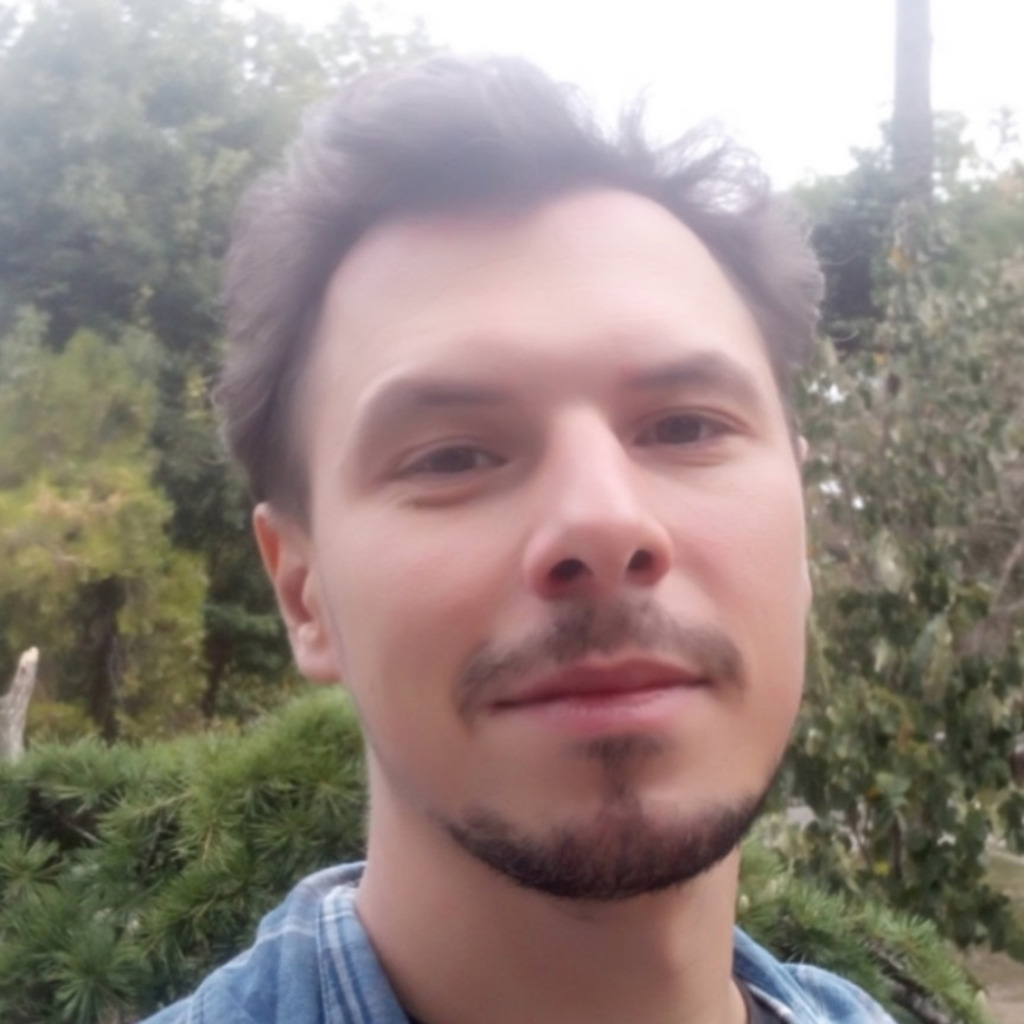 Kostiantyn is a freelance writer from Crimea but based in Lviv. He loves writing about IT and high tech because those topics are always upbeat and he's an inherent optimist!