Aided by EU funds, The Polish Agency for Enterprise and Development is kicking off Startup Platform program to boost innovation in Eastern Poland.
As of March 1, 2016, the dream of transforming your great idea into a successful, innovative business is getting more and more realistic, especially when you are under 35 years old and based in Eastern Poland. This is possible due to Startup Platform, a new initiative undertaken by The Polish Agency for Enterprise and Development (PARP) with the support of EU, whose primary aim is to make Eastern Poland more innovative and creative.
'Startup Platforms for New Ideas' is an acceleration programme addressed to originators who wish to develop their business in one of five voivodeships of the Eastern Poland microregion (Podkarpackie, Świętokrzyskie, Lubelskie, Podlaskie, Warmińsko-Mazurskie). The objective of the programme is to assist in the creation of an innovative product or service and the development of a scalable business model," reads the description of the program.
Building a highly supportive environment for startup entrepreneurship in Eastern Poland is the main objective of the program. From the very start, its participants will be provided with a place for work, accounting and legal services, and tax consultancy. Moreover, they will have a chance to acquire skills related to the development of presentations and public speeches, as well as the opportunity to get in touch with mentors who can advise them on how to build a team, prepare a development strategy and achieve planned objectives. Another plus is that freshly minted startups participating in the acceleration will be able to benefit from reductions and discounts guaranteed by local municipal governments or from contact networks of companies and funds being partners of individual Platforms.
Divided into three platforms: "Hub of Talents" coordinated by Białystok Science and Technology Park, "TechnoPark Business Hub" by Kielce Technology Park, and "Connect" by Lublin Science and Technology Park, the programme, is open to innovators under the age of 35 – authors of innovative solutions that can be applied in everyday life or in economic practice. The main criteria for the selection of ideas include market potential and the possibility of turning ideas into profitable products. Ideas are selected by experts with a solid experience in evaluating innovative businesses. Each of the selected projects will be granted an individual max 10-month long programme aimed at finally preparing a profitable, scalable and already verified by the market business model. After the completion of the business incubation programme, companies will have a chance of obtaining a non-refundable grant for entering into the market.
Having started at the very beginning of March, 'Startup Platforms for New Ideas' is expected to end in April 2017. If you are interested in submitting your application, click here.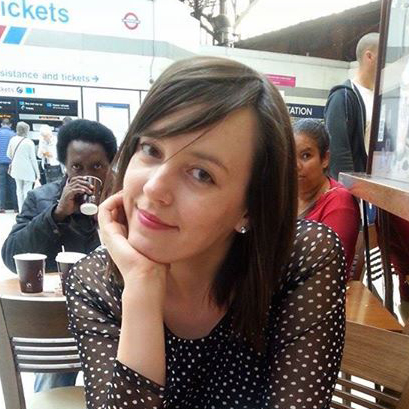 Emilia is an experienced editor, gifted wordsmith, a professional translator, but first of all, an avid reader.