Reading Time:
2
minutes
We already know the winners of this year's edition of Go_Global.pl., a programme aimed at supporting Polish companies in conquering foreign markets.
This year 41 Polish companies will receive support that will enable them to introduce their innovative products and services on foreign markets. It is all possible thanks to Go_Global.pl, an initiative undertaken by The National Centre for Research and Development (NCBR), which is aimed at selecting Polish companies with great global potential.
"The times when Polish economic growth relied on importing technology and low production costs are already behind us. More and more innovative solutions are created in Polish companies. The NCBR's Go_Global.pl programme gives them the opportunity to enter new markets and reach with their offers to customers around the world," says the Minister of Science and Higher Education Prof. Lena Kolarska-Bobińska
Among the winning projects we can find: Kinetise – a platform which allows to create complex mobile applications without any knowledge of programming, OriginTag – an innovative protecting system thanks to which each consumer, with the help of a smartphone, will be able to verify if a purchased good is original,      C-Eye system designed to assess the state of consciousness of patients suffering from neurological disorders, and Booke – an iOS app that allows to read, search, and share the contents of traditional books.
"With Go_Global.pl, we have been supporting Polish innovators in their international expansion since 2012. We co-operate with the best partners with extensive experience in accelerating technology companies. Thanks to the programme, Polish innovative products and services conquer foreign markets, while our beneficiaries develop their activities by making new business contacts and also attracting investors," says the Director of the NCBR Prof. Krzysztof Jan Kurzydłowski.
This year's edition of the competition saw 173 applications for funding of PLN 24,4 million in total. The National Centre for Research and Development states that as many as 41 Polish companies will receive PLN 150,000 each "for financing the costs of their global market entry strategies as well as for the development and verification of those strategies in dealing with potential investors". In addition, 14 projects out of 41 will be chosen to participate in acceleration programmes abroad.
Go_Global.pl is implemented in collaboration with the US-Polish Trade Council (USPTC), Plug & Play Tech Center, Fraunhofer MOEZ (Fraunhofer-Zentrum für Mittel und Osteuropa), Academic Entrepreneurship Incubators, Flinders Partners,  FundingBox Accelerator and the Instituto Superior para el Desarrollo de Internet (ISDI).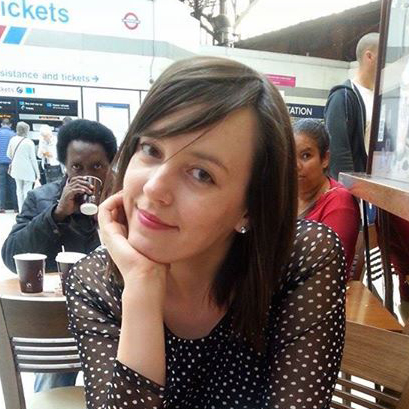 Emilia is an experienced editor, gifted wordsmith, a professional translator, but first of all, an avid reader.